Shazam Director Explains Why He'd Never Make A Superman Movie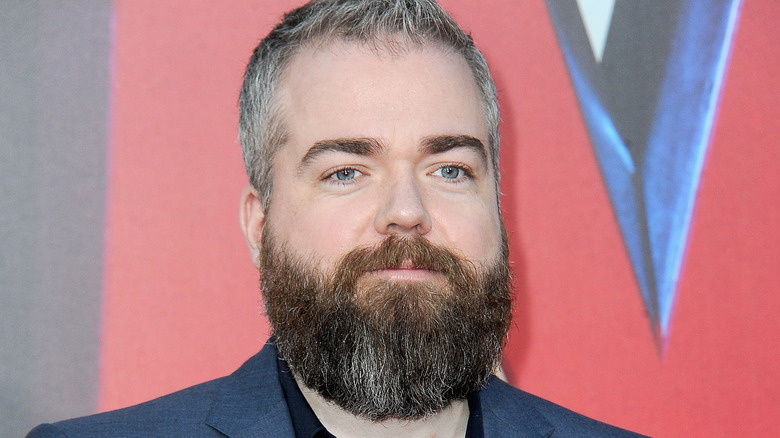 Albert L. Ortega/Getty Images
Though the DC Extended Universe has enjoyed its fair share of flops and failures over the years, 2019's "Shazam!" was o​​ne of their few triumphs when it came to bringing a superhero to the big screen. The film follows 14-year-old Billy Batson (Asher Angel) who is unexpectedly chosen to inherit the powers of an ancient wizard named Shazam, turning him into a full-fledged superhero. Anytime he says "Shazam," Batson can morph into a fully-grown adult superhero (played by Zachary Levi), and is granted various abilities such as super speed, super strength, and the ability to manipulate electricity.
The film was praised for its feel-good adventure story, laugh-out-loud humor, and superb performances, all of which can be attributed to the film's director David F. Sandberg. Sandberg managed to capture the charm and adventure of the original "Shazam!" comics while also presenting a remarkably touching personal story about a boy searching for his family. As far as directors in the DCEU rank, there's no doubt that Sandberg is one of the best that the franchise has ever seen — though unfortunately, he's made it very clear that he won't ever direct a movie about one of DC's most well-known superheroes: Superman.
Sandberg says a Superman film would never satisfy comic book fans
David F. Sandberg was recently brought back on to direct the sequel to "Shazam!" titled "Shazam! Fury of the Gods," and as part of his promotion for that film, recently performed an AMA on Instagram where he answered some questions from fans.
During this AMA, he explained why he would never consider directing a Superman film, despite the fact that (at one point) doing so would have been a dream come true for him. "At one point I would have said Superman," the director said, responding to a question about which DC hero he would most like to direct. "But when there are so many different expectations and hardcore fans you're going to piss off so many people no matter what you do" (via Reddit).
Sandberg went on to specifically reference "The Last Jedi," which was famously ridiculed and despised by a large portion of the "Star Wars" fanbase, and explained why "Shazam!" was more to his taste. "'Shazam' was perfect in that there hadn't been that many adaptations before."
Admittedly, Sandberg is right in assuming that any Superman film he made would undoubtedly be compared to the numerous Superman films that came before it — though considering how poorly received the DCEU's Superman adaptations have been thus far, we doubt that fans would be opposed to him taking over the character in the future.