The Saddest Death In CSI: New York
When a show is steeped in crime and constant on-screen death, sometimes it's hard to figure out what the saddest loss of them all is.
Many of the characters who die in CBS' "CSI: New York" were perps who had it coming, which puts them pretty low on the sympathy scale for most fans — it's generally hard to feel sad for the show's violent offenders, no matter how much remorse they eventually express. Therefore, finding the saddest death in "CSI: New York" is a matter of looking at the nearest and dearest of those attached to our main cast of crime scene investigators. There's definitely a character whose passing impacted the "CSI: NY" crew and viewers watching at home alike. While the loss of this character paved the way for the proof-positive conviction of a terrible individual, it also left a big void behind in the show's landscape.
So which death depicted in "CSI: New York" was the saddest of all? Here's what we think.
Aiden Burn died a memorable but terrible death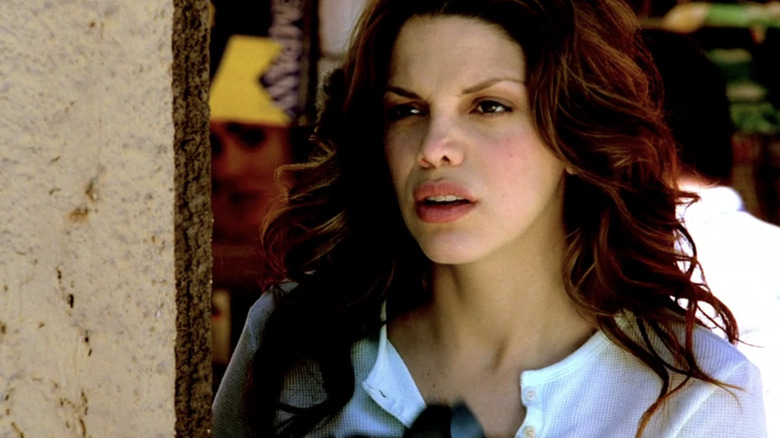 CBS
It's hard not to be impacted when beloved characters die, and such was the case with Aiden Burn (Vanessa Ferlito), who meets with a horrible end during the penultimate episode of Season 2, "Heroes," after leaving the show earlier in the season.
Fans got to know the character during Season 1, and her Season 2 dismissal over her admission that she'd been willing to tamper with evidence left most of her ties to her colleagues intact. When we learn that Burn was beaten before being set on fire in a stolen car, her body so badly disfigured that it needs to be identified through forensic testing, it's a terrible shock for the audience and her ex-coworkers alike. Even though her murder finally leads to the conviction of serial rapist and stalker D.J. Pratt (Chad Williams) due to the fact that the clever Aiden managed to leave behind fire-proof evidence in the car and on her person, it was an incalculable loss to the show. It's also the only time "CSI: New York" ever killed off a main character.
Burn's death was so upsetting to fans that it's still remembered among some as a moment that's hard to forget. "Aiden Burn deserved better," tweeted @archivecsiny. "She died a horrible death, but she was so brave," wrote @Rachie323, along with the hashtag #FictionalDeathsIWillNeverGetOver. Another user named @ohitsbecky wrote, "After all this time, I'm still extremely upset that Aiden Burn had to die."