Here's Where You Can Watch Every Episode Of CSI: NY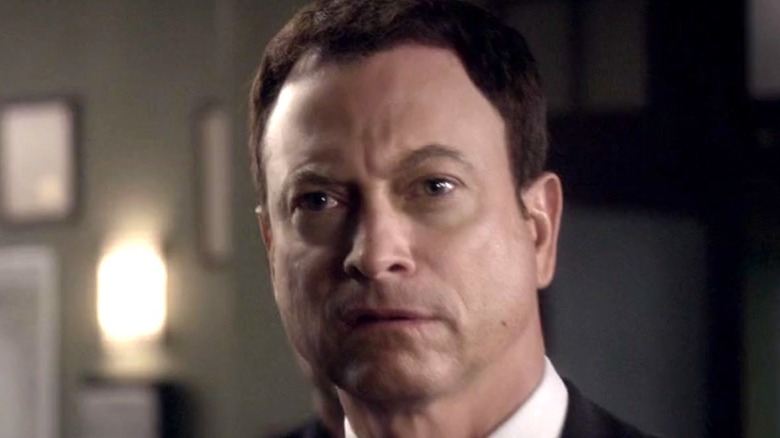 CBS Television
The third entry in the extremely successful "CSI" franchise, "CSI: NY," stars Gary Sinise as NYPD Detective Mac Taylor, a former Marine who now leads a team of crime lab investigators. This includes his partner Detective Stella Bonasera (Melina Kanakaredes), team member Detective Danny Messer (Carmine Giovinazzo), medical examiner Dr. Sheldon Hawkes (Hill Harper), and Detective Don Flack (Eddie Cahill). Governed by Mac's no-nonsense management style, the team solves crimes around the boroughs using the same criminal profiling and deduction seen in the other "CSI" series.
Premiering in 2004, "CSI: NY" was very successful with viewers, a surefire hit similar to its sister series "CSI: Miami." However, CBS cancelled the show in 2013 shortly after "CSI: Miami" ended (via The Hollywood Reporter), finishing up the series after nine seasons of lurid cases and surprising plot twists. But how can you watch the crime procedural for yourself? Here's where you can currently catch all 197 episodes of "CSI: NY."
You can stream CSI: NY On Paramount Plus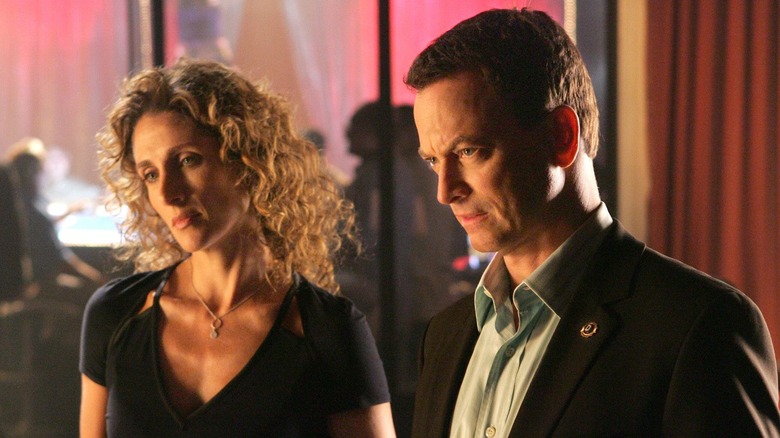 CBS Television
You can currently watch all nine seasons of "CSI: NY" via the streaming service Paramount Plus, either on the direct site or on Amazon with a Paramount Plus subscription. If you don't have a subscription to Paramount Plus, however, you can also purchase digital copies of the crime drama on a number of services.
Currently, iTunes only allows for purchases of individual episodes or seasons, not renting, which is generally the norm for television series. At this time, it costs $0.99 to buy a "CSI: NY" episode, and it costs $19.99 to buy each of the first seven seasons. Season 8 and 9, however, are priced a little lower, likely because they have less episodes. The service offers both HD and SD for the episodes, though considering how old the series is, it might not make much of a difference. 
Amazon carries the series as well, and you can currently purchase HD episodes for $2.99 each, while standard definition episodes cost $1.99. The site has very similar pricing per seasons as iTunes. Vudu also offers "CSI: NY," but is more expensive. The service charges the same prices as Amazon for episodes ($2.99 in HD and $1.99 in SD), but some of the per season pricing runs a little higher. The Microsoft Store also offers the show for similar prices. Of course, all of this is subject to change at any given time.
If you don't want to buy or stream digitally, you can always watch "CSI: NY" through physical media like DVD and Blu-ray as well.