Why Tammy From NCIS: New Orleans Looks So Familiar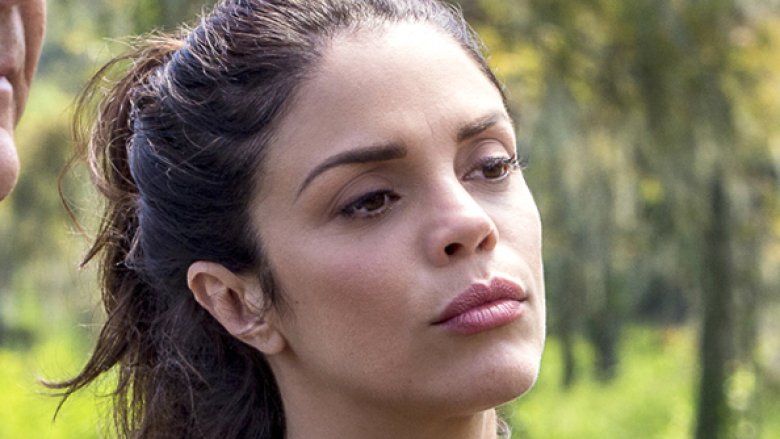 When Zoe McLellan, who played Agent Brody, left NCIS: New Orleans prior to the show's third season, she left a void—but the show's newest Special Agent, Tammy Gregorio, quickly became a favorite with NCIS fans, some of whom were left wondering where they'd seen actress Vanessa Ferlito before. As it turns out, NCIS: New Orleans definitely isn't Ferlito's debut; on TV and the big screen, we've seen this Brooklynite appear on both sides of the law before.
24 (2003-2004)
Ferlito scored an early breakout role on the hit Fox crime drama 24, appearing on 11 episodes of the show's third season as Claudia Hernandez, Hector Salazar's girlfriend and secret lover of the show's protagonist, Jack Bauer (Kiefer Sutherland). She agreed to help Bauer in exchange for passage out of Mexico, but she was killed in the process.
According to Ferlito, her character wasn't originally supposed to die. "I was supposed to be on the show as a regular," she told TV Guide, "but I was [not given] a permanent contract. It was more like a recurring contract, where, if I got a movie, I had to let them know three weeks in advance. So, I only shot two or three episodes and I then got a movie [Man of the House with Tommy Lee Jones]." When asked what would have happened had she remained on the show, she revealed, "We would have went to the States and Kiefer and I would have ended up together. It's sad. It's really messed up."
Of course, we're talking about a show which features an impossible amount of action, deceit, sabotage and heroics in the span of only one single day, so "messed up" kind of comes with the territory.
Spider-Man 2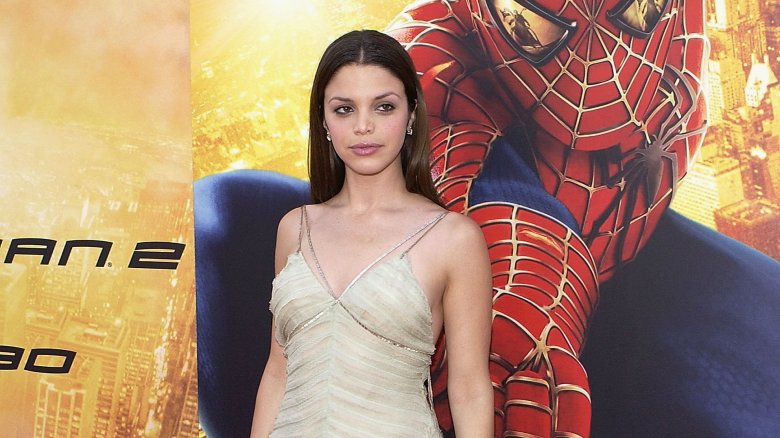 Getty Images
Vanessa Ferlito has landed her fair share of starring or supporting roles, but like any actor, she's also appeared in projects that only featured her for a matter of minutes. Take, for example, her part in Spider-Man 2—a role so minor that even diehard Ferlito fans might not remember it. 
In the superhero sequel, Ferlito played Louise, Mary Jane's friend and shopping partner. There are obviously worse things than being relegated to a few moments of screentime in a big hit movie, but Ferlito had to have been frustrated when an extended scene featuring her chatting with Mary Jane was edited out of the theatrical cut. Only the most observant fans may recognize the NCIS star from this fleeting appearance, but it still added some early blockbuster experience to her résumé.
Man of the House (2005)
According to Ferlito, she was written off 24 due to her part in the 2005 Tommy Lee Jones crime comedy Man of the House—but given the movie's abysmal 9 percent Rotten Tomatoes score, she may have ended up wishing she'd stayed on the show.
Then again, Ferlito may have taken some small comfort from the fact that her performance was one of the few things to earn positive notice in the critical and commercial dud. While strenuously urging potential viewers to stay away, Variety noted that she stood out among the ensemble supporting Jones, "mainly because she's the only one who gets enough to do to make a strong impression as a distinctive personality."
If you missed Man of the House the first time around, there's really no need to go back—unless, of course, you like bad movies.
Shadowboxer (2005)
The same year she appeared in Man of the House, Ferlito also landed a role as Stephen Dorff's pregnant wife in the crime thriller Shadowboxer—and like her other big-screen feature that year, it was critically panned, with Slant dismissing the end result as "a faux-art-house crime thriller, and the closest approximation the movies have offered audiences this year of feeling trapped inside a rancid toilet bowl." 
That's some pretty scathing criticism, but Ferlito was hardly the focus; Shadowboxer's cast had some far bigger names attached, including Academy Award winners Cuba Gooding Jr. and Helen Mirren. Despite its name, the film actually features very little shadowboxing. Instead, the few viewers who sought it out found plenty of Gooding's rump, along with other assorted nudity, and a fairly forgettable murder mystery distinguished mainly by the unusual May-December romance between Gooding and Mirren's characters.
CSI: NY (2004-2006)
NCIS: New Orleans isn't the first primetime crime drama to prominently feature Vanessa Ferlito. That honor goes to CSI: NY.
Ferlito appeared on 26 episodes of the long-running CSI and CSI: Miami spinoff series before her character, Aiden Burn, was murdered. She later claimed that it was her decision to leave, telling TV Guide, "I had no intention of doing an hour TV show. I had just wrapped the movie Man of the House with Tommy Lee Jones, so it's not like I had nothing going on. But it was CSI:NY! You don't say no to that."
Ferlito's biggest problem with CSI: NY was that she wanted to be in the real New York, as opposed to television's New York. "It was a great experience and everybody was very good to me, but — and I know it sounds crazy — I really wanted to be home in New York," she added. "I wanted to still do movies and theater. That's why I got into this business in the first place."
Death Proof (2007)
Ferlito's first few big-screen roles may not have turned out the way she'd hoped, but all that early experience paid off with a part in Quentin Tarantino's Death Proof.
Released in conjunction with Robert Rodriguez's Planet Terror in 2007, the pair of films—collectively called Grindhouse—treated moviegoers to an ultra-violent old-school double feature. Ferlito played Arlene, aka "Butterfly," one of three friends killed by Stuntman Mike McKay (Kurt Russell) and his "death-proof" stunt car. 
In an interview with ACED Magazine, she claimed Tarantino—whom she calls her "dear friend"—wrote the role of Butterfly specifically for her. Indeed, the actress is responsible for one of Death Proof's most memorable scenes, in which Butterfly gives Stuntman Mike a sexy lap dance. "People still go crazy over that lap dance," Ferlito proudly stated. "It has a cult following now."
Whereas Ferlito's previous filmography is less than stellar, Death Proof is a highlight on the actress' résumé.
Madea Goes to Jail (2009)
After working with Quentin Tarantino, Ferlito stepped in front of the cameras for a different sort of auteur, playing a heroin-addicted prostitute named Donna in Tyler Perry's Madea Goes to Jail. 
Ferlito later said she loved working with Perry, specifically because she appreciates working with directors who are also actors. "They understand," she explained. "They kind of give you this space to do what you intuitively feel with the character, and they don't over-direct you, and they kind of, like, trust you. They trust the person that they hired, so I kinda get that feeling from Tyler as well."
Like most of Perry's directorial efforts, Madea Goes to Jail proved profitable at the box office, so it's safe to assume that more than a few NCIS: New Orleans viewers recognize Ferlito from this big-screen hit.
Wall Street: Money Never Sleeps (2010)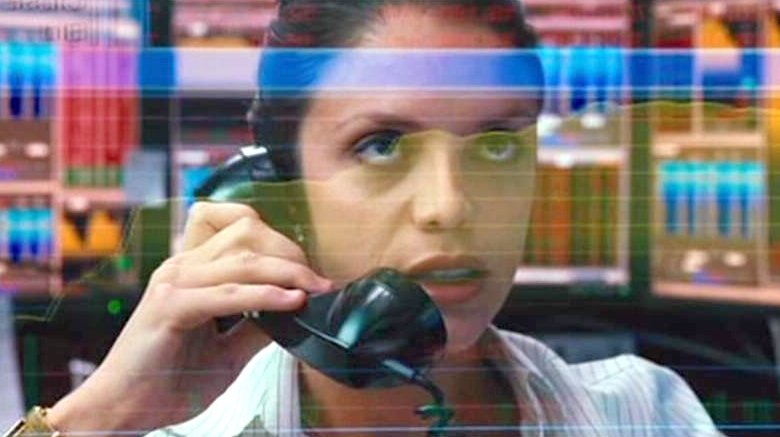 Sharing a few minutes of screentime with Michael Douglas and Shia LaBeouf, Ferlito returned to theaters in 2010 with a brief supporting role in Oliver Stone's Wall Street: Money Never Sleeps.
In Stone's Wall Street sequel, inspired by the 2008 financial crisis, Ferlito plays a character named Audrey—a tough, no-nonsense type. It's a role that the Brooklyn native was uniquely well-suited for, and though the movie met with mixed reviews, Ferlito isn't to blame for the film's less-than-stellar critical reception. That's one of the perks of only playing a minor supporting role.
Stand Up Guys (2012)
Those who saw 2012's Stand Up Guys, starring the super-duo of Al Pacino and Christopher Walken, may remember Ferlito as Sylvia, the naked woman the protagonists find in the trunk of their stolen car.
The film's subplot involving Ferlito's character didn't help Stand Up Guys' critical reception. As the victim of brutal sexual abuse, her role moved the plot, though not everyone felt her character was treated with sufficient respect. "The movie's most uncomfortable subplot," according to TIME, "involves a stunning young woman (Vanessa Ferlito) who has been gang-raped. It's nice that the stand-up guys rescue and avenge her, but her suffering is trivialized in a grossly insensitive way."
Though Sylvia's revenge—delivered with a baseball bat—is satisfying to an extent, it's played for laughs, and sexual abuse shouldn't be fodder for comedy. Unfortunately, that was far from the film's only problem.
Graceland (2013-2015)
Ferlito returned to her television crime drama roots in 2013, joining the cast of USA Network's Graceland as FBI agent Catherine "Charlie" DeMarco throughout the series' three-season run.
To prepare for the intense role, Ferlito sat down with a multitude of real undercover agents to discuss what the job is actually like. Explaining that the job had "traumatized" some of the people she'd talked to, she told PopSugar, "if you're in a situation where you're forced to do drugs, or kill a person, sometimes you have to do that."
Though she looked real-life agents for inspiration, Ferlito said she didn't study other actors. "When I jump into a role, I just kinda go fresh," she pointed out. "I just jump right in, because you can't focus on what other people do, or then it's just not natural."
Graceland benefited greatly from Ferlito's natural affinity for crime dramas, which is ultimately the genre in which the actress truly shines—as NCIS: New Orleans fans can eagerly attest.