Gibbs' Worst Moment In NCIS Season 13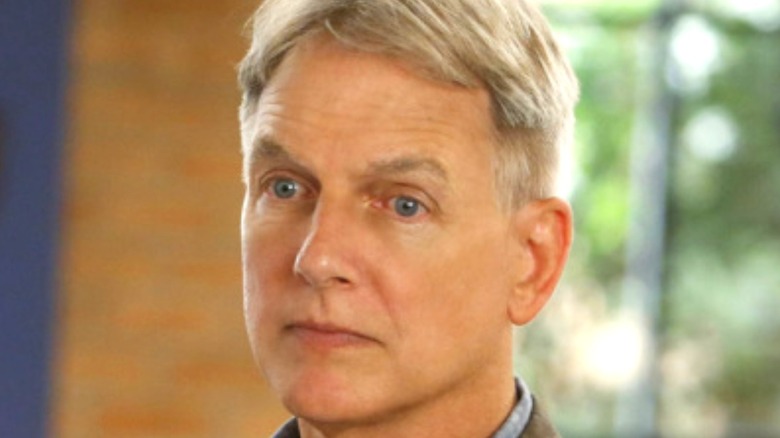 Cliff Lipson/CBS
Season 13 of the evergreen CBS procedural "NCIS" was significant, in part, because it featured the departure of original co-star Michael Weatherly as Agent Tony DiNozzo. The final episode, "Family First," sees Tony leave the team to find out if Ziva (Cote de Pablo) is still alive, as well as take care of their daughter, Tali. But the other 23 episodes of the season were also chock-full of drama, including the aftermath of Gibbs' (Mark Harmon) shooting, the death of former director Tom Morrow (Alan Dale), and an attack on Ducky (Donald McCallum) that dredges up the tragic truth about his brother Nicholas.
The usually taciturn Gibbs especially struggles with his mental health this season in the aftermath of his shooting, even seeing a therapist, Dr. Confalone (Laura San Giacamo), about the traumatic incident. Yet, even as the special agent tries to improve himself, he also demonstrates his trademark flaws of stubbornness and not communicating with others over the course of the season. How Gibbs treats one agent is especially egregious. 
Gibbs gives DiNozzo the brush-off after his shooting
In the aftermath of Agent DiNozzo seeing Gibbs get shot by teen terrorist Luke (Daniel Zolghadri), Gibbs is unnecessarily harsh towards Tony once he has recovered and is back to active duty. DiNozzo usually gets the most discipline from Gibbs regardless, but when he tries to talk to his boss and mentor about what happened, Gibbs' only response is, "About what?" This is especially cold after Tony tracked down the organization responsible, The Calling, and avenged Gibbs' injuries by killing the leader.
One Redditor, u/terrybyte73, replied to a thread on the "NCIS" subreddit and pointed out that this makes sense for Gibbs, as the agent felt vulnerable and "is (at this point, at least) constitutionally unable to translate emotions (guilt, fear, shame, regret) into anything other than anger, so that's what Tony gets." This doesn't excuse his harsh behavior with a team member who's become like a surrogate son to him, however. 
Gibbs even tells Ducky later that he believes DiNozzo wants to move on and is trying to push him out the door. But Ducky tells him, to no avail, that a conversation would be more productive. Hopefully, the agent learned something about better communication in therapy.