Willem Dafoe Talks Aquaman's 'Really Beautiful' Underwater Scenes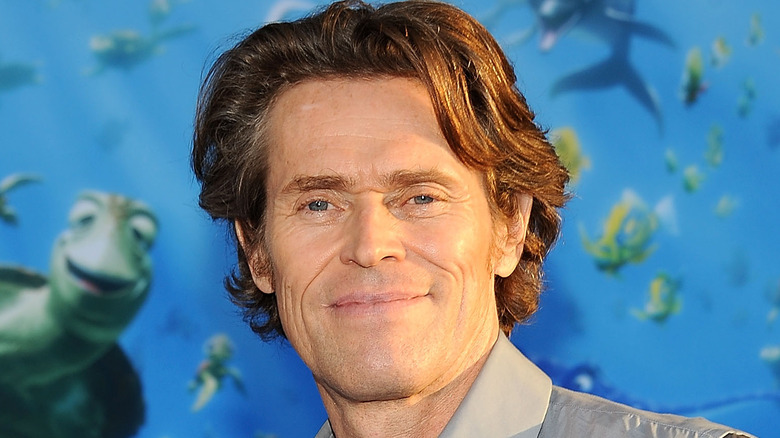 Getty Images
We've talked before about the complexities presented by bringing the underwater setting of Aquaman to life. Speaking in an interview with Screen Crush, star Willem Dafoe discussed how the cast and crew of the upcoming DC Extended Universe superhero movie are actually accomplishing the shoot.
"Most of my scenes are underwater," Defoe said. "Some are not. So much of it, because we're talking, and shooting underwater is a lot of ways impractical because you're limited to what you can do with sets. It's more about shooting them dry for wet, and then the effects do certain things to give the water feel. But we aren't doing the scenes underwater, but we are in harnesses and on wires. There is movement. It's not like we're all sitting around pretending we're underwater[...] We're swimming around, we're moving. So that should be really beautiful."
Dafoe also spoke about the character he's playing in the movie, Nuidis Vulko, whom he described as "an advisor, but also sort of a mentor" to Jason Momoa's Aquaman. But when asked whether his role would put him firmly on the side of the hero as a good guy in the movie, the actor hedged. "I'd say so. If you want to get down to those kind of categorizations. I don't need to, I know why people do it because we've got to describe things sometimes. Everybody's a mix, good and bad."
Aquaman swims into theaters on December 21, 2018 as the first post-Justice League entry in the DCEU. Viewers will get their first glimpse at Defoe's character, however, in the DCEU-spanning Justice League, which comes out this year on November 17. While you wait, catch up on the current slate of upcoming movies in DC's cinematic universe.