The Sonic The Hedgehog Film Franchise Is About To Expand In A Major Way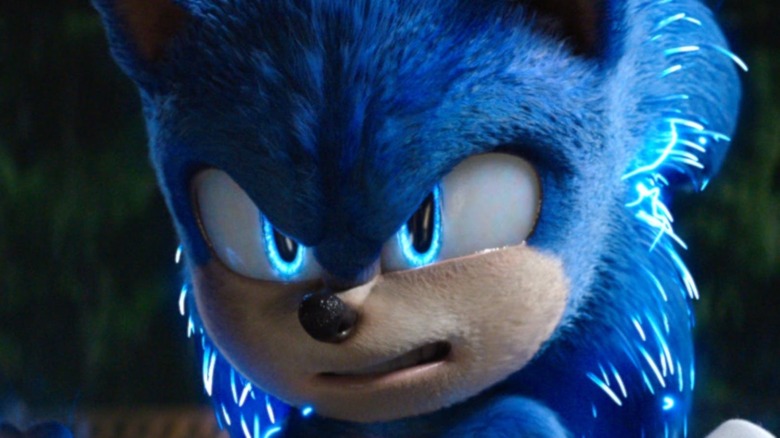 Paramount Pictures
When "Sonic the Hedgehog" first arrived in theaters back in 2020, fans of the franchise braced themselves for disappointment after seeing the initial controversial design for the blue speedster in the first trailer. Thankfully, many were pleasantly surprised — not only because Paramount's decision to delay the film to completely redesign the hero paid off in spades, but because the movie itself was far better than anticipated. It debuted with a fresh score on Rotten Tomatoes, while also making $319 million (via Box Office Mojo).
So, it was unsurprising that Paramount quickly got to work on "Sonic the Hedgehog 2" — which sees Ben Schwartz reprise his role as the titular hedgehog alongside James Marsden's Chief Tom Wachowski. The sequel sees Dr. Robotnik (Jim Carrey) return after being banished to the desolate mushroom planet at the end of the first film. This time, he faces Knuckles the Echidna (Idris Elba) whose powers keep Sonic on his toes. Thankfully, the hero is joined by the energetic Tails (Colleen O'Shaughnessey) as they try to stop Robotnik from causing worldwide destruction. The film also pulls key elements from the video game series, since Robotnik is searching for the Master Emerald which will give him access to a limitless, extraordinary power. 
The early critical reaction is pretty positive for the sequel, so it looks like Paramount could have another hit on its hands. And presuming the release goes well, it looks like the "Sonic the Hedgehog" film franchise is about to expand in a big way.
Welcome to the Sonic Cinematic Universe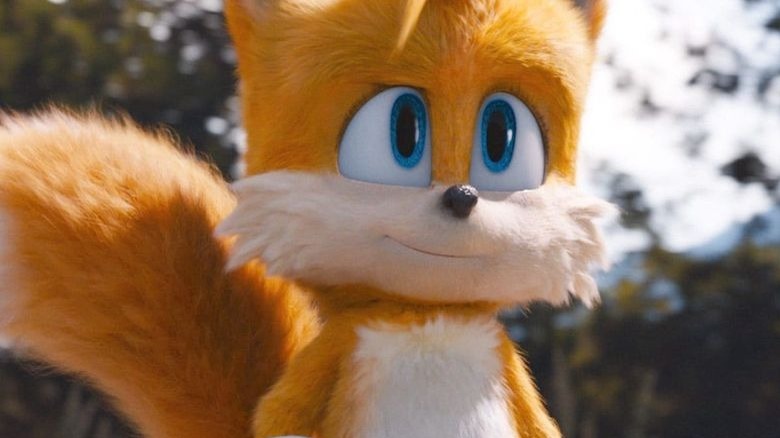 Paramount Pictures
With the addition of new characters in "Sonic The Hedgehog 2," Paramount is using the sequel as a springboard to kick off the Sonic Cinematic Universe. The video games have amassed a huge fan base over the years, so it's understandable that Paramount wants to tap into that by expanding the cinematic franchise further. Producer Toby Ascher touched on the idea in the recently released production notes for the sequel (via VGC), saying "We're creating a Sonic cinematic universe, so we knew we were going to add characters, like Tails and Knuckles; new to the films but beloved by gamers all over the world."
Back in February 2022, Paramount and Sega confirmed that "Sonic the Hedgehog 3" is on the way, and a spin-off series following Idris Elba's Knuckles will head to Paramount+ (via Deadline). It's not clear what the next film will revolve around, although if the sequel is any indication, then fans can expect to see more classic characters from the games make their way into live-action.
There's also an unconfirmed report from Giant Freakin Robot that a solo "Tails" movie is in development — but Paramount hasn't commented on the matter, so it's best to take this rumor with a pinch of salt. But for the moment, the future looks bright for the Sonic Cinematic Universe.