Uncharted Director Says Movie Will Be Indiana Jones For A New Generation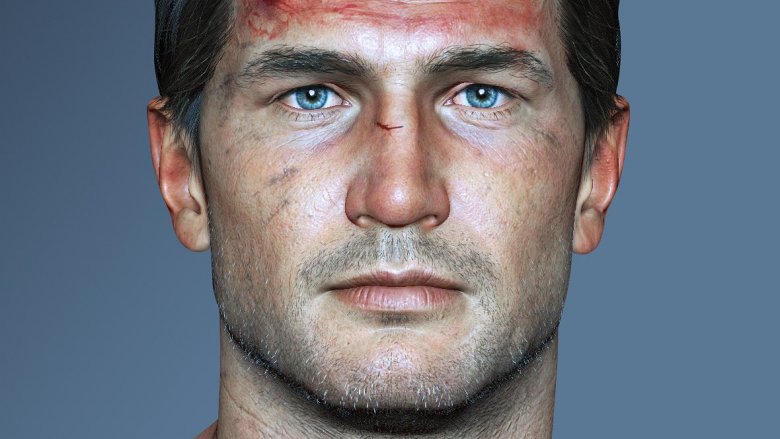 YouTube
Does this mean Tom Holland will be the next Harrison Ford?
While we don't have that kind of celebrity-related foresight, we can confirm that director Shawn Levy's upcoming Uncharted movie will be something of a modern-day Indiana Jones. 
Levy recently spoke with Nerdist about the cinematic potential for Uncharted, the massively popular action-adventure third-person shooter platform game franchise developed by Naughty Dog and published by Sony Interactive Entertainment, how it will draw in a new generation of moviegoers, and why the film adaptation functions better as an origin story rather than a straightforward video game translation. 
The Uncharted franchise follows protagonist Nathan Drake through the Amazon, an unknown island off the coast of South America, a castle in Syria, the Tibetan Plateau in southern China, museums in Istanbul, the jungles of Borneo, a château in France, the Rossi estate in Italy, and many more locations. These adventures have often been likened to those seen in Indiana Jones, and that's something Levy has recognized and wants to capitalize upon with Tom Holland as Nathan Drake. 
"The game is awesome; the spirit of the game, with its action set pieces, it's imaginative settings, and above all, the kind of rogue swagger of Nathan. Those are things that I think make for a great movie," Levy said. "And, for me, the kind of the big... aha moment, if you want to call it that, was I met with Tom Holland and he kind of put it really succinctly in saying, of we do the origin of Drake... that is something that we haven't seen as the plot of games 1, 2, 3, 4. We've seen a snippet of an origin of Sully [Sullivan, Drake's best friend] and Drake meeting in the past, but here's maybe an opportunity to do a treasure-hunting action movie with attitude, with a protagonist—and chapter of the protagonist's life—that you can't get for free, at home, by just playing the game."
Levy continued, explaining how the Uncharted film team is striving to bring the spirit, the tone, and the attitude of the game to the silver screen. "We're trying to kind of take... the crazy, visual spectacle of it [and] apply it to this Drake chapter that you haven't seen told. Hopefully, if we can get that right, what you're doing is: you're doing right by Uncharted, and you're also giving an Indiana Jones-type franchise to an audience that didn't grow up on Indiana Jones."
That said, Levy commented on the elements that could hinder the forthcoming film. The director stated while he understands that past adaptations have often failed to become critical or commercial successes, he feels as though he's pin-pointed what aspects make video game movies really work. 
"I think we've all seen as fans—for 15 years at least—straight adaptations of games. I don't know that any have ever worked. Either they're bad, or they're decent but still unsuccessful," Levy said. "For me... I don't want to just do a live-action version of action sequences we've seen in the game; I want action sequences that are equal in audacity but aren't what you played."
Levy continued, saying he's committed to exploring characters in depth for the Uncharted movie. "I think the only thing you can make sure you do, to differentiate [from straight adaptations], is a deeper dive into character. So, whether it's Sully, whether it's Drake, whether it's Elena [Fisher] or Chloe [Frazer], or whoever the characters are—I'm not saying who's in this movie—I think as a film director, the onus is on me to take a deeper, more nuanced dive into character, because that's kind of what a movie needs to be truly cinematic. It needs visuals and it needs that nuanced dive in character."
Holland has previously stated he'd love for Jake Gyllenhaal to star alongside him as Sully, and past reports have stated that the film will likely be R-rated, but details beyond that are sparse. We know that Charles Roven (The Dark Knight), Avi Arad (Iron Man), Alex Gartner (Get Smart), and Ari Arad (Ghost in the Shell) are attached to produce, and that Joe Carnahan (The A-Team) is penning the script. 
While we try to wait patiently for the Uncharted movie, check out these video game movies that never came to fruition.