Here's Who Tom Holland Wants To Star In The Uncharted Movie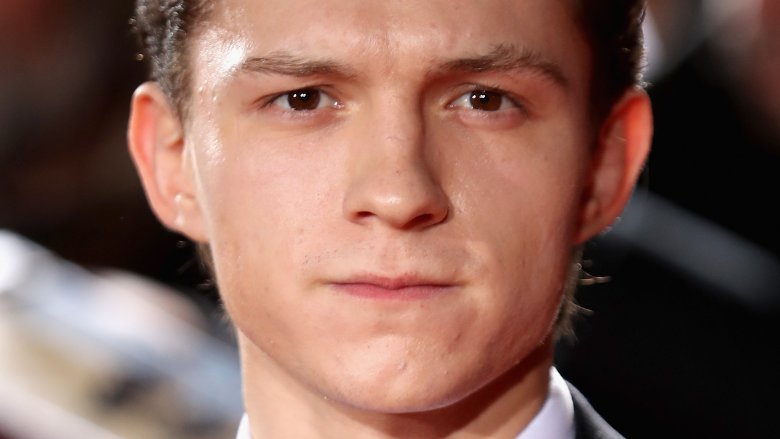 Getty Images
It's comforting to know that even actors dabble in a little dreamcasting.
It was recently reported that Spider-Man: Homecoming star Tom Holland had been cast in Uncharted, an upcoming film adaptation of the popular video game series of the same name. Holland is set to play a young Nathan Drake, the franchise's gruff, take-no-nonsense protagonist. But who will play the hero's mentor and partner-in-crime, Victor "Sully" Sullivan? 
Speaking with Yahoo! Movies, Holland dished up who he'd love to see star alongside him in the Uncharted movie. The 20-year-old actor sat down with the outlet for a Facebook Live Q&A session, where he mentioned two promising names as potentials to portray Sully. 
"I think Jake Gyllenhaal could be really cool," Holland began, before shifting gears to another leading man. "But I actually went to the Jurassic World 2 film set the other day to visit my friend who's directing it and Chris Pratt is on that film, who I've become very good friends with over the last few months. I think he would be a great Sully, I think it could be cool. Because if it was an older movie, I would say that Chris should play Nathan, but I think he would be a cool Sully, and I love working with Chris, so if I could work with Chris some more that would be great."
While it would be exciting to see Gyllenhaal or Pratt star alongside Holland in the Uncharted movie, it's difficult to say for sure if either actor would be interested in the part. Gyllenhaal's past attempt at a video game adaptations was decidedly unimpressive. Prince of Persia, which critics weren't too keen on, was a stain on the actor's otherwise gleaming filmography. 
Pratt, on the other hand, is tied up in Marvel movie madness. He's currently basking in the rave reviews Guardians of the Galaxy Vol. 2 raked in, and will gear up for more Star-Lord fun in future MCU installments. Then again, perhaps an offer to star in the Uncharted movie will strike at just the right time, and Pratt will join the project as Sully. We'll simply have to wait and see. 
The upcoming adaptation, which has been gestating for quite some time, will function as a prequel to the game series, centering on Drake's early days and his evolution into the famed treasure hunter we know him as today. The Uncharted movie will reportedly draw inspiration from a particular moment in Uncharted 3: Drake's Deception, in which Drake and Sully meet for the first time. In the past, Carnahan stated that the film will be action-packed, foul-mouthed, and likely rated R. However, with a new writer at the helm, it's anyone's guess whether the Uncharted adaptation will be super family-friendly or insanely graphic. 
Shawn Levy, executive producer on the Netflix series Stranger Things, is set to direct. Charles Roven (The Dark Knight), Alex Gartner (Get Smart), Avi Arad (Iron Man) and Ari Arad (Ghost in the Shell) will produce the project. 
While we wait for more details on the upcoming Uncharted film, take a look at the video game movies that never came to fruition.