Hitman's Bodyguard Tracking For $20 Million Debut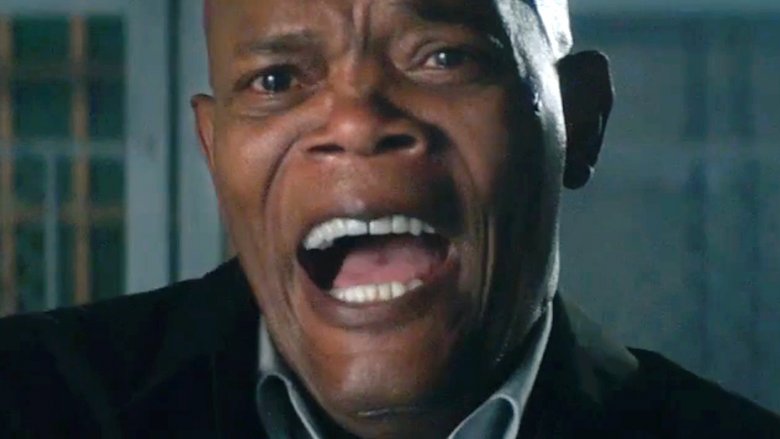 Lionsgate Films
It looks like Hitman's Bodyguard won't have to hit back too hard at the box office. 
Early tracking provided by Variety indicates that the Ryan Reynolds and Samuel L. Jackson-led flick is expected to dominate this slow cinema weekend, shooting towards a $20 million debut. 
The buddy action comedy, which already pulled in $1.65 million in Thursday previews and an additional $8 million across 3,377 theaters on Friday, was originally slated for an $18 million opening, so this new figure is slightly more impressive. That said, it is still on the higher end of ahead-of-time estimates. 
Starring Reynolds as an executive protection agent tasked with guarding Jackson's character, a former hitman, from a cold-blooded dictator played by Gary Oldman, Hitman's Bodyguard surprisingly doesn't have very positive reviews. It currently sits at a 40 percent approval rating on Rotten Tomatoes, with critics calling it "an ugly film lacking a moral center" and "a B-movie with A-list talent." Many feel that the stellar Reynolds, Jackson, and Oldman trio couldn't save the film. However, the fact that those three do star seems to have been enough to bring audiences to the theaters, as evidenced by the higher-in-comparison fan response. 
If Hitman's Bodyguard does reach the $20 million mark in its first weekend, it'll be marked as one of the smallest debuts for a first place film in 2017 and a rather unexpected triumph given its mostly negative critical feedback. 
Other pics at this weekend's box office include Annabelle: Creation, the latest installment in the Conjuring franchise, which is tracking for a $15 million showing for its second time around, and another new entry, Logan Lucky. Unfortunately, the latter isn't faring as well as one might expect. 
From Bleecker Street, Fingerprint Releasing, and director Steven Soderbergh, the heist caper Logan Lucky features a star-studded cast including Channing Tatum, Riley Keough, and Adam Driver, yet it brought in a measly $3 million across just over 3,000 theaters on Friday. That figure makes for a lackluster three-day total of about $8 million. 
Christopher Nolan's World War II epic Dunkirk is expected to slide into fourth place for its fifth weekend out, earning another $7 million to add to its $165 million total. The Open Road animated comedy Nut Job 2: Nutty by Nature is forecasted to round out the top five, coming in at just under $6 million for its second weekend. The Emoji Movie, Spider-Man: Homecoming, Girls Trip (which recently passed $100 million in revenue), The Dark Tower, and Wind River are anticipated to finish off the rest of the top 10.
As we wait to see which film will reign supreme this weekend, check out some brilliant movies you already missed this year.