The King Of The Hill Voice Actor Who's Gorgeous In Real Life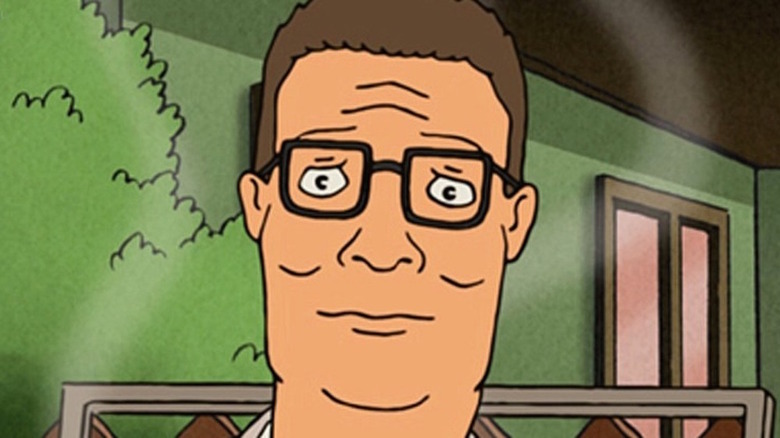 Fox
When watching a cartoon or playing a video game, the voice actor typically becomes one with the character. It can be hard to think of that voice as being anyone other than whoever they are in one specific project. Some voice actors are more iconic and recognizable than others, like Tom Kenny (SpongeBob SquarePants and the Ice King from "Adventure Time") and Tara Strong (Timmy Tuner in "Fairly Oddparents" and Miss Minutes in "Loki"). Other voice actors are well-known in their industries, but not by many other people, like Nolan North (Nathan Drake in the "Uncharted" games) and Troy Baker (Joel Miller in "The Last of Us" games). 
When it comes to the voice behind the character, sometimes the actual person on the other end doesn't match with what someone might expect. This is exactly the case when it comes to the voice actor for Bobby Hill in "King of the Hill." When listening to Bobby Hill talk, a goofy-looking 13-year-old boy is exactly what someone would expect from the voice actor. Instead, actress Pamela Adlon is the voice behind the boy, and she is absolutely gorgeous.
Who is Pamela Adlon?
Adlon got her start in television as an actress in the early '80s. She moved into the voice acting world in 1992, her first role bring the young boy Ket in the English dub of "Kiki's Delivery Service." When "King of the Hill" began in 1997, Adlon had quite a few different voice acting projects under her belt including series such as the "101 Dalamations" television show and "Bobby's World," created by Howie Mandel. Both of these shows are a major nostalgia point for '80s and '90s babies, so Adlon's voice is one that many have heard before.
Since her time on "King of the Hill," Adlon has done a lot more in the way of acting and directing. She created the television show "Better Things," which can be binge-watched on Hulu, and also wrote and produced episodes of "Louie" alongside Louis CK. With the rumor that "King of the Hill" is returning, maybe Adlon will be voicing Bobby Hill once more.