The SpongeBob Voice Actor You Didn't Know Is On Solar Opposites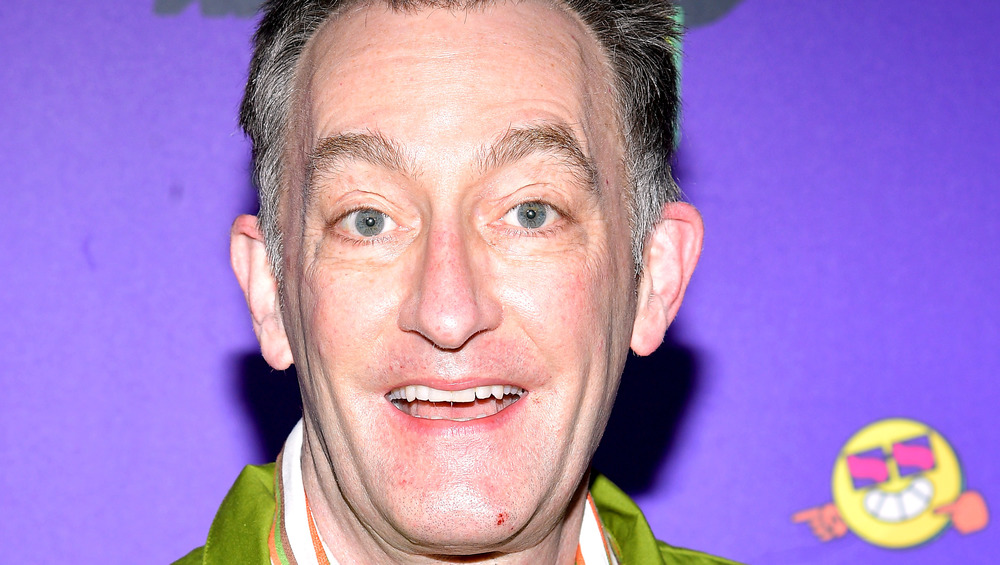 Matt Winkelmeyer/kca2021/Getty Images
If you're under 40 years old, chances are that you grew up hearing the voice of Tom Kenny. Whether you were aware of it or not, this voice actor has been on practically every popular cartoon since the 1990s. He's been both prolific and talented enough to win two Daytime Emmys for his work as Spongebob Squarepants on the classic Nickelodeon show of the same name (via Deadline).
And while it's likely that most people know Kenny from Spongebob Squarepants, they probably also know him from many other popular shows. He's the Ice King from Adventure Time, both the Mayor and Narrator from Powerpuff Girls, and much more. He's got an IMDb page longer than an airport runway.
The 59-year-old hasn't slowed down either. Even as Spongebob provides him steady work by refusing to sleep with the fishes, Kenny is no stranger to taking on new roles. His IMDb lists him as contributing to well over twenty projects in the last two years alone. This includes a certain show by one of the animated world's most popular creators, Justin Roiland.
Who is Tom Kenny on Solar Opposites?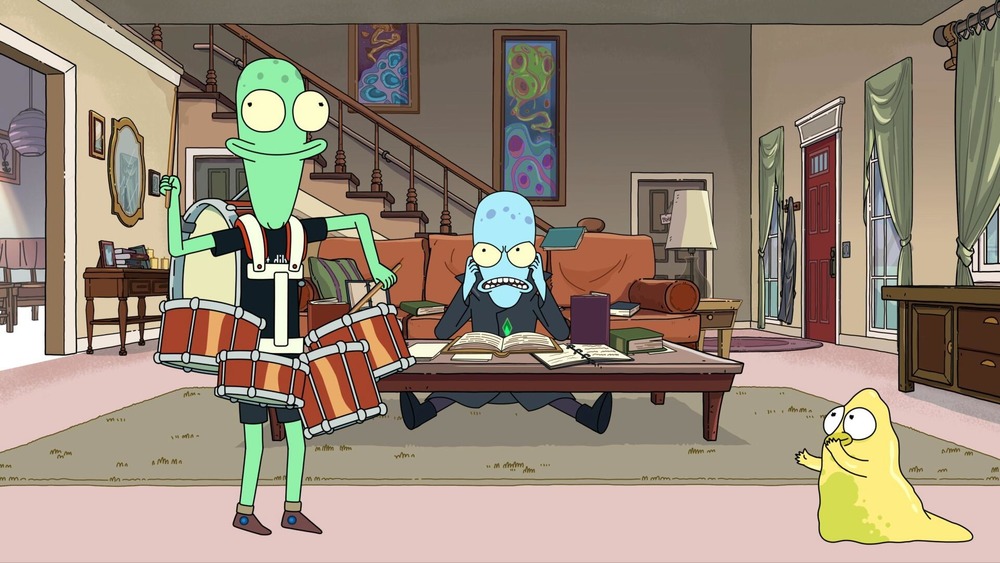 Hulu
No, we aren't talking about Rick and Morty. We're talking about Solar Opposites, the second animated series co-created by Justin Roiland (this time paired with Rick and Morty writer Mike McMahan). However, Tom Kenny likely isn't playing who you think.
Many would assume that a famous voice actor like Tom Kenny would always find himself taking on starring roles. However, the truth is quite the opposite. Part of the reason Kenny is able to lend his voice to so many projects is that he often takes bit parts as side characters. Solar Opposites is no exception. Instead of playing any of the main characters, Kenny appears as the side characters Wilkins Micawber, Ted Johnson, Mr. Dutch, and The Janitor.
All of these characters only appear for a single episode at best. So, if you're looking for a substantial amount of Kenny goodness to enjoy, you're better off looking somewhere else. That being said, this is just one of many influential projects that now have Kenny's name attached to them — another notch on the actor's already lengthy belt.