Mark Gatiss Reveals The Truth About Another Season Of Sherlock - Exclusive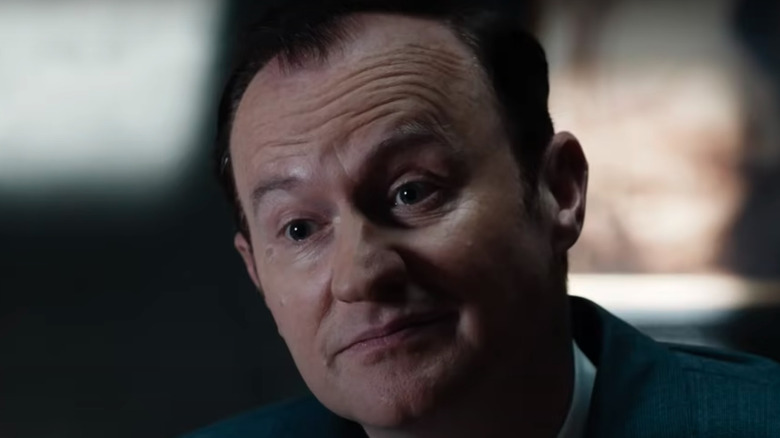 BBC
Ever since Sir Arthur Conan Doyle introduced Sherlock Holmes in the late 1800s, the consulting detective has been one of the most enduring characters in pop culture. Beloved for his seemingly superhuman powers of observation and deduction, the odd but ingenious Sherlock is constantly being revisited in TV and movies, and there may be no more popular TV version of the character than the one portrayed by Benedict Cumberbatch in the BBC's "Sherlock." The modern reimagining of the detective was co-created by Steven Moffat and Mark Gatiss, who also plays Sherlock's brother, Mycroft.
Between 2010 and 2017, the series produced four three-episode seasons and one holiday special, but despite that limited run, "Sherlock" made an outsized impact on both sides of the pond and launched Cumberbatch to international stardom. While Cumberbatch has moved on to play noteworthy characters like the Marvel Cinematic Universe's "Doctor Strange" and has been nominated for the Oscar for Best Actor for his work in "The Imitation Game" and "Power of the Dog," fans still hope he'll step back into the role of Sherlock again.
In an exclusive interview, Looper asked Gatiss, who previously won an Emmy for his work on "Sherlock," about his unique approach to adapting the character and his stories and whether another season could happen.
Updating Sherlock but still relying on Conan Doyle
BBC
Gatiss noted that "Sherlock" came about for a simple reason: "Steven Moffat and I had this idea of updating 'Sherlock Holmes' because we were huge 'Sherlock Holmes' fans." However, because the character and his allies are so well-known, Gatiss and Moffat didn't want to make a direct adaptation. "If you do something like 'Dracula,"" Gatiss explained, "which has been done very, very many times [and which Moffat and Gatiss also co-created as a series for the BBC], I think our principle, as with 'Sherlock Holmes,' was to get back to the essence of it and then also play with it. That's what people respond to, really."
For Moffat and Gatiss the opportunity to adapt "Sherlock Holmes" was even more exciting because Conan Doyle was never possessive of the character. "The joyous thing about that is Doyle, particularly, was fantastically casual about his creation," Gatiss observed. "I love that. He didn't treat it like an edifice.... If the creator thinks that, then I think you have plenty of room to play around."
Gatiss also pointed out that he and Moffat adapted far more from Conan Doyle than audiences initially recognized. "[The reason] we're thrilled with "Sherlock" was how many people thought that an awful lot of this stuff, which we'd taken from ['Sherlock Holmes' creator Arthur] Conan Doyle, was us," Gatiss said. "Tons of Conan Doyle people gave us credit for, and then they read the stories and went, 'Oh, I see. That's where you got it from.'"
Could more Sherlock happen?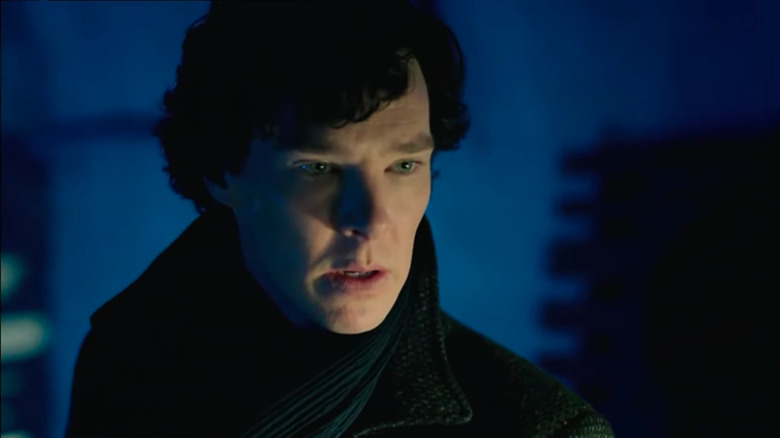 BBC
Clearly, "Sherlock" holds a special place in Gatiss' heart. Does that mean the game could be afoot for another season? Although he notes that Cumberbatch has become a big star since "Sherlock" started, Gatiss is nonetheless cautiously optimistic. "We've not shut the door," he revealed. "We've talked about whether we could do a one off or something. I think that would be nice. I think everyone's up for that, and it'd be nice to leave it long enough for people to really miss it, I suppose. We've also lost Una Stubbs [who played Mrs. Hudson] and it would feel very different. Never say never."
Mark Gatiss can next be seen in "The Road Dance," which had its US debut at the 2022 Santa Barbara International Film Festival; "Operation Mincemeat," which will be available on Netflix sometime in 2022; and "Mission: Impossible 7," which is scheduled to be released in 2023.