Netflix's Death Note Almost Never Happened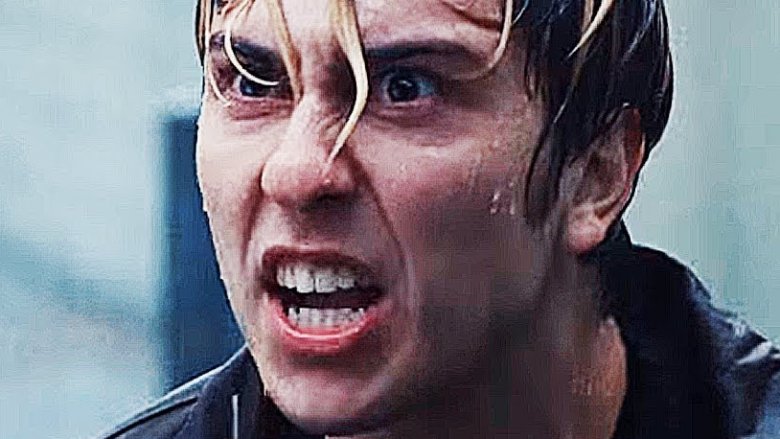 Death Note was nearly dead on arrival. 
Chatting with Entertainment Weekly, Adam Wingard, the director behind the upcoming horror-thriller Death Note, revealed that the project initially floundered at Warner Bros. before Netflix swooped in to save the day. 
Wingard explained that the film, which adapts the beloved Japanese manga of the same name, was originally set up at Warner Bros. with a few different directors on board. 
"[Warner Bros. had] been developing it for quite some time before I was attached. Shane Black was attached. Gus Van Sant did a version," said Wingard. "Warner Bros. was interested in me for it and I was immediately like, 'Wow, this is Death Note!' Funnily enough, my younger brother had told me, 'If you're ever going to adapt something into a movie, you should do Death Note.' That was the first time I heard of it."
The director continued, stating that his full schedule at the time didn't allow him to pitch a Death Note adaptation, so he was extremely grateful that Warner Bros. had approached him. "I didn't really have any way of being able to go to a studio and say, Hey, I want to adapt Death Note!' [But] I didn't even have to go after this, here it is! It was a long [development] process, because we always knew the film to be rated R and we always knew that it wasn't a low budget movie. I actually had signed on to it before doing Blair Witch and we were developing the script concurrently while I was shooting that," Wingard said. "The last day of the sound mix, I had a conversation with them, at WB, about, 'Okay, this is definitely going.' That next Monday, we were going to start full-time on it. We'd budgeted it out, everything was good."
But just when things seemed peachy keen, the project came crashing down. "So, I go out of town on the weekend, and I'm driving back from Joshua Tree, I get a call from my manager, and they're like, 'Yep, Warner Brothers put it in to turnaround over the weekend,'" explained Wingard. In industry speak, being put in "turnaround" is basically a statement by the studio in question that it no longer has interest in continuing to work on a project. 
Understandably, Wingard was taken completely off guard. "[That was] the first time I've ever heard of a studio doing anything over the weekend... it was really shocking. It just came out of nowhere," he said. "I thought initially, 'There's no way this is going to happen, nobody's going to pick this thing up, because it's just such a bizarre film, and it's not a cheap one.'"
The minds behind the live-action Death Note pic shopped it around and picked up interest from a few studios. However, some wanted to create the film for less money, but, as Wingard explained, it had "already [been] budgeted... within an inch of its life." 
It was sunny skies when Netflix entered the picture and scooped up the project. As Wingard stated, "This movie literally exists because we're in a very specific time, where a company like Netflix is looking for projects like this, that do have a mainstream appeal, but are a little off-center and doing something different."
Perhaps Wingard won't be the only one thankful for the streaming service once Death Note hits Netflix later this month.
Here's the official plot synopsis for Death Note: "Based on the famous Japanese manga written by Tsugumi Ohba and Takeshi Obata, Death Note follows a high school student who comes across a supernatural notebook, realizing it holds within it a great power; if the owner inscribes someone's name into it while picturing their face, he or she will die. Intoxicated with his new godlike abilities, the young man begins to kill those he deems unworthy of life."
Death Note stars Nat Wolff as Light Turner, Shea Whigham as James Turner, Willem Dafoe as Ryuk, Lakeith Stanfield as L, and Margaret Qualley as Mia Sutton. The film will be available on Netflix starting August 25. 
Until then, take a look at everything coming to Netflix this month.