The Oscars James Bond Tribute Didn't Get The Response Anyone Was Hoping For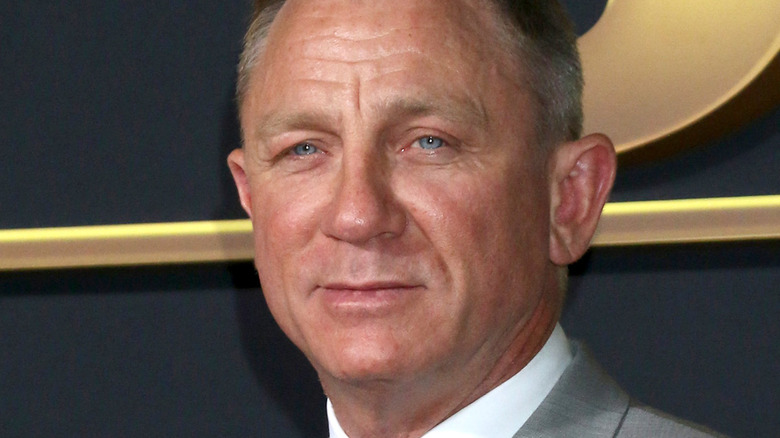 Kathy Hutchins/Shutterstock
The Oscars are one of the most highly-anticipated events of the year. This year's show included an homage in the form of montage to 60 years of the International Man of Mystery himself, "James Bond." Over 26 films, seven different actors have played Bond, including Sean Connery, Roger Moore, Pierce Brosnan, and most recently, Daniel Craig, who made his final bow as 007 in last year's "No Time To Die."
The montage tribute was presented by three surprising individuals: professional skateboarder Tony Hawk, professional surfer Kelly Slater, and professional snowboarder Shaun White. All of these athletes are well-liked and respected ... in the sports world. It's not that they did a bad job or anything with the intro, but their appearance ringing in the "James Bond" montage had some fans feeling as if they were watching two entirely unrelated events simultaneously. Even after the awkward intro, fans found plenty of other things to take exception with from the montage itself.
The montage received major criticism on Twitter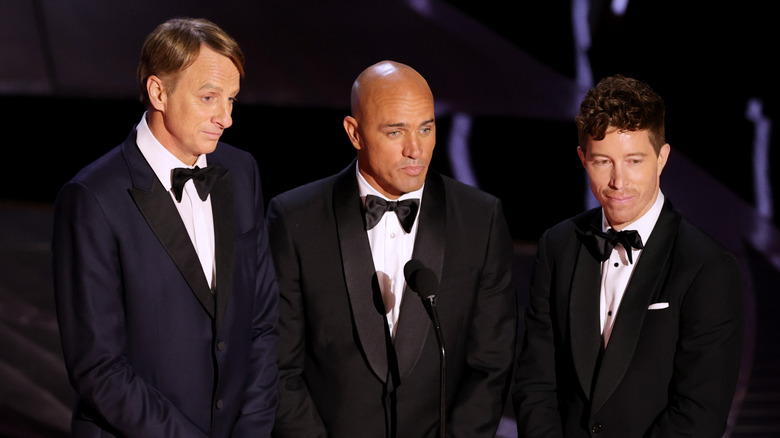 Neilson Barnard/Getty Images
The "James Bond" tribute montage was a well-intentioned moment during the 2022 Oscars and was edited to perfection, creating a lovely celebration of "James Bond" throughout the years. The footage featured clips from "James Bond" films over the decades, from the very first Bond movie, "Dr. No" in 1962 to the 2021 release of "No Time To Die." For diehard Bond fans it was a trip down memory lane, and for those just getting into the franchise, it was a powerful introduction. Some fans however, didn't agree, and the reactions on Twitter were a bit surprising.
"Nice montage but...no James Bond himself?" @NextBestPicture posted shortly after the showing, most likely regarding the montage being presented by three pro-athletes. The lack of a Bond actor of some sort, even a villain, was certainly a running theme of the criticism.
"Look at this well-edited Bond montage. Editing sure is a pretty good skill, huh? Like one worthy of happening during the main show, right? RIGHT?" @TheEricGoldman said in a tweet pointing out the importance of editors. 
@MiyaFilms called attention to the videos editing as well, but in a different way. "i have seen better fan edits than this james bond tribute like chile.."
The responses received to the montage are likely not what was expected, but then the viewers of the Oscars are usually fans of the films themselves, so you can expect they'll speak up when something feels odd.