The Langston Scene That Went Too Far On CSI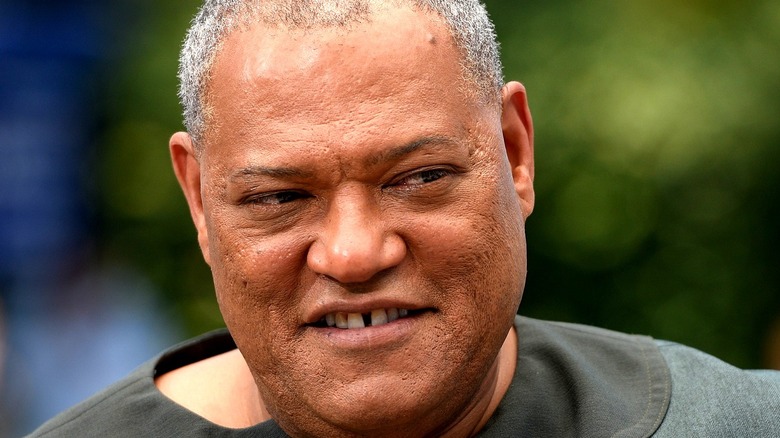 Noel Vasquez/Getty
Laurence Fishburne's Dr. Ray Langston filled the gap in star power on "CSI: Crime Scene Investigation" following the exit of Gil Grissom (William Petersen) and before the arrival of D.B. Russell (Ted Danson), appearing in 61 episodes across Seasons 9, 10, and 11 (via IMDb). He also appeared as a guest star on one episode each of "CSI: New York" and "CSI: Miami." This makes Langston one of just four characters to appear in three of the brand's series, the others being Horatio Caine (David Caruso), Mac Taylor (Gary Sinise), and Danson's Russell. Fishburne's last appearance on "CSI" was in the Season 11 episode "In a Dark, Dark House."
Langston, a local professor and author, joins the CSI team based on his work with serial killer Nate Haskell (Bill Irwin). Their entwined fates are central to Langston's character arc throughout the series. The motorcycle-riding son of an Army veteran earns a promotion to CSI Level 2 at the end of his first season, despite a very challenging first day on the job (via Today). He earns respect in the workplace for his medical expertise and calm confidence. But in one scene, he crosses several ethical lines and nearly takes down half his department with him.
Langston did everything wrong in his final meeting with Haskell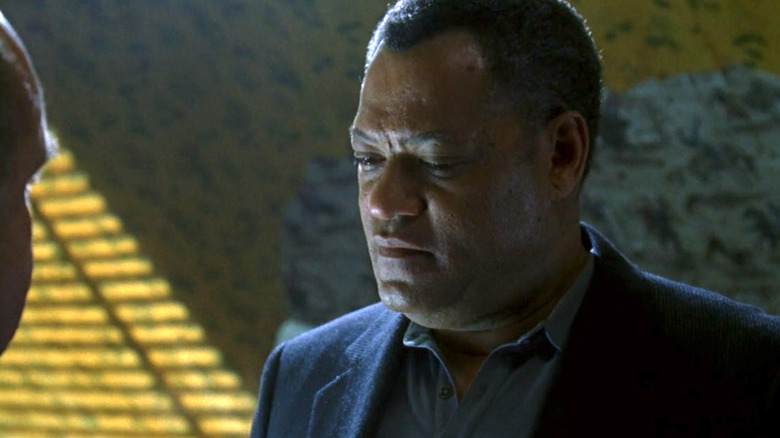 CBS
The Season 11 finale, "In a Dark, Dark House," opens with Langston and Haskell's final showdown in the killer's spooky childhood home. Langston subdues his opponent with zip ties, but we see him cut the restraints and the cold open ends. The next scene shows police arriving to find Haskell's lifeless body below a broken banister and Langston comforting Parkes. Most of the episode is spent on the CSI team's investigation of Langston and the incident. But an impending Internal Affairs investigation and conversation with Captain Jim Brass (Paul Guilfoyle) triggers a flashback to his confrontation with Haskell. This flashback scene reveals that Langston cuts Haskell's restraints after he first brutally beats him and subsequently breaks his leg. It's only then that he dispatches the killer by throwing him through the railing.
The scene is extremely bloody and violent — even for "CSI" — and features one long string of bad decisions made by Langston, especially where the ethics of the situation are concerned. Langston's inability to resist the psychopath's taunts and lack of self-control puts his colleagues in very difficult positions. Investigator Catherine Willows (Marg Helgenberger) admits that Langston "reasonably should have been able to subdue" Haskell and finds evidence that Langston used zip ties, although none were found at the scene — because Brass had pocketed them. Langston's willingness to jeopardize the careers of professionals who had compromised their ethics to keep him out of prison adds a layer of contemptibility to already deplorable actions and makes this his truly worst moment.