The Most Heartbreaking Langston Moment From CSI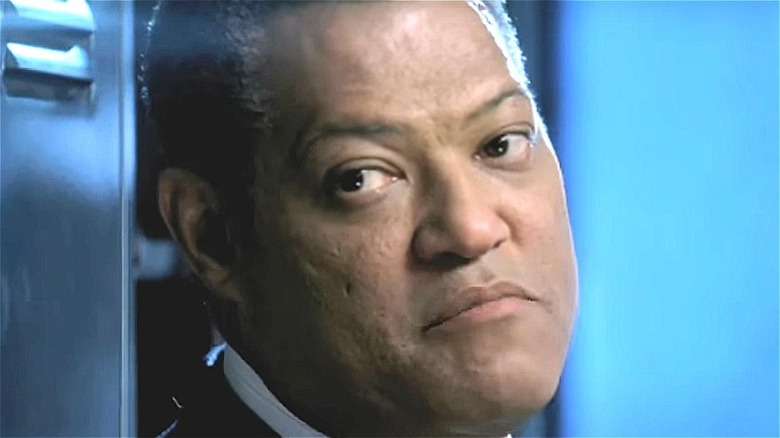 CBS/YouTube
"CSI: Crime Scene Investigation" enjoyed a solid run on the small screen beginning in October of 2000. In the 15 years that followed, it proved itself a standout title among the many crime procedurals on the air, racking up 15 seasons and almost 350 episodes, in addition to spawning a small screen franchise that endures to this day. Not to mention, "CSI" secured several awards and nominations in its time, further cementing its legacy as a television staple. Its plethora of gripping stories made this a reality, but they would've fallen flat without such a strong cast of characters.
Considering how long "CSI" lasted, it should come as no surprise that numerous characters reached TV icon status because of it. The likes of Gil Grissom (William Petersen) and D.B. Russell (Ted Danson) stand out as two of its most recognizable names, though they're certainly not in a league of their own. For example, Dr. Raymond "Ray" Langston deserves a fair amount of credit as well, despite his relatively brief tenure on the show. Aside from the fact that big screen legend Laurence Fishburne took on the role, Langston's story kept viewers consistently engaged — for better or worse.
Ray Langston had some great moments on "CSI," however, he couldn't avoid the odd bad day now and again. This moment, in particular, was arguably the most heartbreaking he ever had to endure on the program.
Langston's departure was bittersweet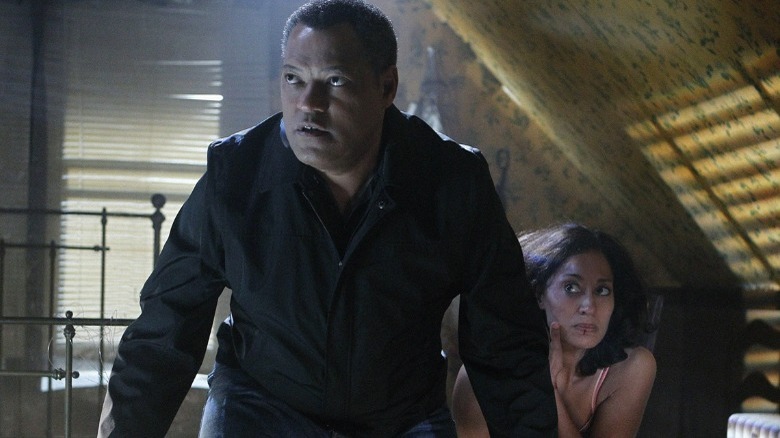 CBS
Ray Langston made his "CSI" debut early on in Season 9, specifically the episode "19 Down." Enlisted by Gil Grissom, he initially joined the team for a case involving prolific serial killer Thomas Donover (Jimmi Simpson) only. His knowledge proved crucial in bringing Donover to justice, so Grissom decided to offer Langston a full-time position on the "CSI" team. While this was a great career move, it would put him in the crosshairs of a highly dangerous and conniving murderer named Nathan Haskell (Bill Irwin).
For the next two seasons, Langston and Haskell engaged in a bitter rivalry that finally reached its climax at the tail end of Season 11. In the episode "Cello and Goodbye," Haskell kidnapped Langston's ex-wife Gloria (Tracee Ellis Ross), which led the good doctor to strike out on his own to save her life. He eventually tracks his nemesis down in the following installment, "In a Dark, Dark House," and the two engage in a brutal brawl. Fueled by rage, Langston wound up killing Haskell with his bare hands — a move that Internal Affairs took issue with.
By the time Season 12 began, Ray Langston had disappeared from "CSI" altogether. According to the show, Internal Affairs dropped their investigation into Haskell's death, and Langston decided to move back to Baltimore, Maryland, to live out his days with Gloria. It sounds like a happy ending, but on the whole, it's a sad conclusion to his time at the Las Vegas Crime Lab. Haskell's torment brought out the worst in Langston, forcing him to embrace the violent side he worked so hard to keep under wraps. His loved ones even got roped into the madness, making the circumstances of his departure even more unfortunate.
If nothing else, at least Ray Langston reunited with Gloria, and the two escaped Nate Haskell's sick game with their lives. Still, seeing such an excellent "CSI" character go after enduring so much trauma is undeniably heartbreaking, even if it was the best thing for him to do.