The Superhero You Likely Forgot Drake Bell Played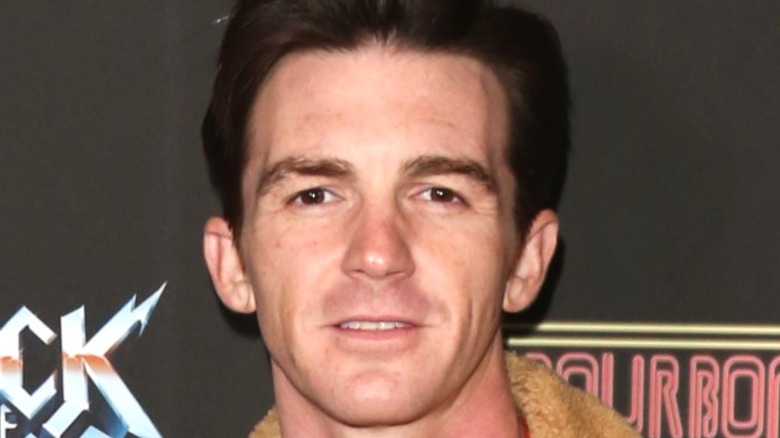 Paul Archuleta/Getty
The 2010s and the start of the 2020s are proving to be a definitive era for film and television in terms of focusing on comic book adaptations and superheroes in general. Sure, the late 1990s and early 2000s featured plenty of iconic superhero films focused on Spider-Man, Batman, the Fantastic Four, the X-Men, and more. But it was truly 2008's "Iron Man," the beginning of the Marvel Cinematic Universe, along with 2012's "The Avengers," that really kicked the superhero genre into high gear. We now have a staggering amount of content from both Marvel and DC through streaming services like Disney+ and HBO Max in addition to the standard theatrical releases. Judging by box office numbers in the billions (via The Numbers), people seem to love seeing their favorite heroes and villains through a story, whether it's tied together in a massive cinematic universe or not.
The entertainment industry is well aware of the superhero era as well, with some legends like Martin Scorsese disapproving of the genre (via The New York Times). Additionally, some new superhero media is getting more violent and meta than ever, especially when it comes to shows like "The Boys," which is rated TV-MA for a slew of content you'd be unlikely to see in the MCU (via IMDb). Although the show is adapted from a comic series, it has also inspired audiences to question the legitimacy of heroes and the concept of being a super-powered individual.
In 2008, a lesser-known film with a similar energy to "The Boys" was released in theaters. It fit right into the early era of superhero adaptations, premiering one year after the release of Sam Raimi's "Spider-Man 3." But rather than featuring an established action hero, it was led by "Drake & Josh" star Drake Bell.
Drake Bell was Dragonfly in Superhero Movie
Craig Mazin's "Superhero Movie" is, in essence, a spoof on the Sam Raimi "Spider-Man" films, similar to how the "Scary Movie" franchise parodies slashers like the "Scream" series – in fact, Mazin lent his writing talents to several of the "Scary Movie" films as well (via IMDb). The 2008 superhero comedy follows Drake Bell's Rick Riker, a hyper-intelligent outcast who is bitten by a genetically enhanced dragonfly while on a class field trip at his high school. Sound familiar? The film proceeds along similar plotlines as 2002's "Spider-Man" but with jokes and gags at every turn. Bell is able to come into his own as Dragonfly with a green suit and a black dragonfly symbol on his chest, wielding bug-inspired powers. The movie also featured stars like Kevin Hart, Keith David, Leslie Nielsen, and Christopher McDonald in supporting roles.
Unfortunately, the movie was panned by critics and audiences alike, sitting at a mere 17% and 32%, respectively, on Rotten Tomatoes. It only made about $71 million dollars at the box office on a $35 million dollar budget (via Box Office Mojo). Despite its performance, it wouldn't be Drake Bell's last superhero role. Ironically enough, Bell would go on to voice Peter Parker-slash-Spider-Man on multiple occasions in multiple animated shows, including "The Avengers: Earth's Mightiest Heroes," "Phineas and Ferb," "Avengers Assemble," "Hulk and the Agents of S.M.A.S.H.," and "Ultimate Spider-Man" (via IMDb). There's no telling if he might return to the world of live-action superhero media in the future.