Who Voices Khonshu On Moon Knight?
Marvel Comics fans and, to be even more specific, dedicated "Moon Knight" readers are no doubt familiar with Khonshu, the Egyptian god of the moon and vengeance who uses the body of former mercenary Marc Spector (Oscar Isaac) as his human avatar. Thanks to Khonshu, Marc becomes the mysterious, crime-fighting mercenary Moon Knight and is bestowed with the god's powers, which include wielding crescent-shaped blades and using superhuman strength to dole out justice.
The new Marvel Disney+ show "Moon Knight" introduces audiences to both Khonshu and Marc, but not before we meet Steven Grant (also Isaac), one of the other personalities inhabiting the same body as Marc. Steven is a meek museum gift shop attendant whose understanding of the nature of his reality slowly unravels in Episode 1. In one particularly intense sequence, Steven crosses paths with Khonshu without realizing it and is frightened at the sound of a voice commanding him to relinquish control to Marc.
The version of Khonshu who appears in the new Marvel Disney+ show "Moon Knight" has similar goals and origins as his Marvel Comics predecessor, and he delivers his orders to Moon Knight in an authoritative and highly memorable timbre. The actor who voices the character has a resume chock full of many memorable roles. Do you know who voices Khonshu on "Moon Knight"?
F. Murray Abraham is an Oscar-winning legend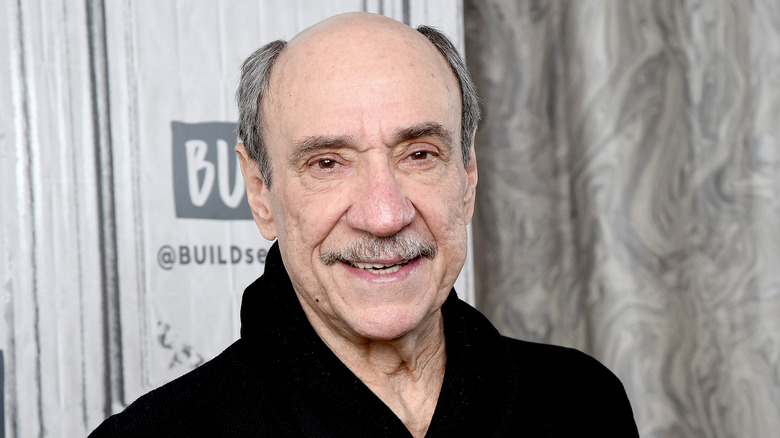 Gary Gershoff/Getty Images
If you're a movie buff, you're likely familiar with the work of decorated character actor F. Murray Abraham, who voices Khonshu for "Moon Knight." News of Abraham's casting in the Disney+ series broke back in mid-February, giving curious fans a better idea of what to expect in the latest MCU offering. The addition of Abraham adds some A-list heft to "Moon Knight" as he's an Oscar winner. In 1985, he won the award for best supporting actor for his performance in "Amadeus," about the rivalry between composers Antonio Salieri (Abraham) and Wolfgang Amadeus Mozart (Tom Hulce). 
"Moon Knight" is not the first time he's appeared in a program that's so heavy on the action. As his IMDb profile reminds us, Abraham had a supporting role in the 1993 Arnold Schwarzenegger adventure comedy picture "Last Action Hero," after all. Beyond that, he's had numerous notable roles in film and television, including a supporting role in notable dramas such as "Scarface," "Law & Order: Criminal Intent," "Inside Llewyn Davis," "The Grand Budapest Hotel," and "The Good Wife." He's also shown up in lighter fare, including "Muppets from Space" and "Loaded Weapon 1." Abraham has even dipped his toes into the world of horror, portraying villainous Cyrus Kriticos in "Thir13en Ghosts." Most recently, he portrayed Dar Adal on the Showtime drama "Homeland" and is currently a regular on the Apple TV+ comedy "Mythic Quest."