Ethan Hawke Agreed To Join Moon Knight For One Reason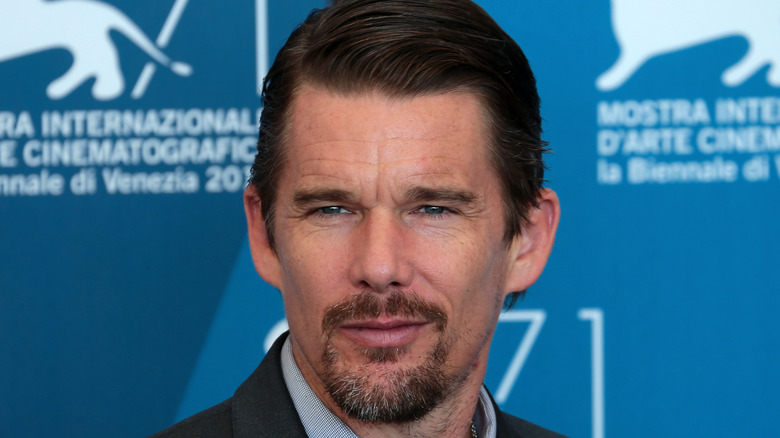 Matteo Chinellato/Shutterstock
With such an influential and popular studio, you would be hard pressed to find an actor who has not been involved with Marvel at some point. Since the first MCU film "Iron Man" in 2008, the studio has found some of the most impressive actors to portray notable characters. In addition to Robert Downey Jr.'s decade-long tenure as Tony Stark, Marvel has clinched additional acclaimed actors such as Oscar nominees Samuel L. Jackson and Mark Ruffalo.
Disney+'s streaming service has also opened up the world to additional Marvel properties via television. After the platform's success with shows such as "WandaVision," the newest limited series on the horizon is "Moon Knight." Starring Oscar Issac as Marc Spector (among others), the series depicts a mercenary who uses the power of the Egyptian god Khonshu to exact justice (via The Hollywood Reporter).
Superheroes are nothing without their villainous counterparts, and "Moon Knight" has found inspired casting with Ethan Hawke as Arthur Harrow. Though this is Hawke's first entry into the world of Marvel, he found the project promising for a specific reason.
Ethan Hawke wanted to work with Moon Knight's director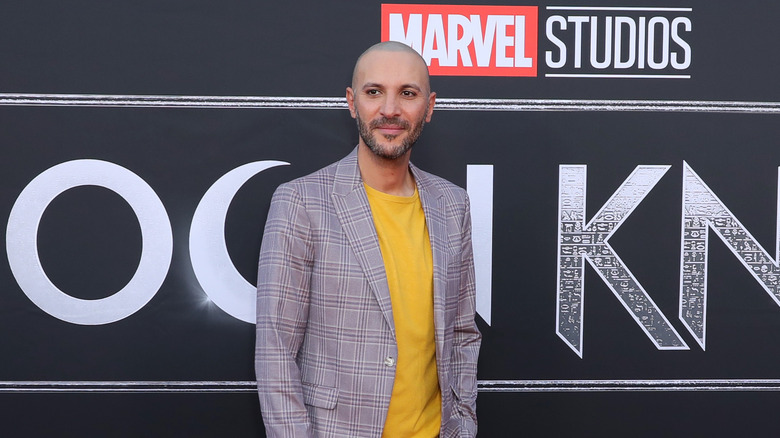 Leon Bennett/Getty Images
Though Ethan Hawke's character is largely mysterious with only one appearance in the comics, viewers can already see that he is committed to the material (via GamesRadar). In an interview with Collider, Hawke spoke about how the character is "malevolent" but "sane" — Arthur Harrow is a religious zealot, leading a cult of like-minded people. Hawke stated that there was something special about "Moon Knight," and what sealed the deal for the actor was the chance to work with director of the series, Mohamed Diab.
"I was already a fan of Mohamed's work," Hawke explained. "I think he's a really talented guy." Diab has been in the entertainment industry for years. A known screenwriter, he directed his first film "Cairo 678" in 2010 (via IMDb). The film follows the story of three women in Egypt and their experience with sexual harassment. Egyptian himself, it was important to the director to tell an Egypt-centric story that was rooted in realism. He has been vocally outspoken about how Hollywood glosses over the Egyptian experience, especially in blockbuster "Wonder Woman 1984." 
Diab's devotion to authenticity is what sets "Moon Knight" apart from previous franchise films such as "Wonder Woman 1984." Marc Spector's experience with mental illness combined with Egyptian culture is a specific perspective not yet seen in large properties before. As Hawke stated to Collider, "this one just felt right."