Who Plays Allan Christie On Outlander?
After a two-year absence away from the small screen "Outlander" has finally returned to Starz. The time travel-focused sci-fi romance series has arguably become one of the network's most popular series, even as it has worked its way to its 6th season on the air. Based on the novels by Diana Gabaldon, the series has thus far done an excellent job of adapting many of the most beloved characters that readers fell in love with in the books.
One notable recent addition to the "Outlander" ensemble who got his start in the "Outlander" books is Allan Christie. A member of the newly introduced Christie family, Allan is shown to be incredibly protective of his younger sister on the series. Like many members of the family, Allan has proven to be an interesting addition to the "Outlander" dynamic, but who exactly plays this character? Let's dive in and take a closer look at the performer who brings this "Outlander" character to life.
Outlander's Allan Christie is portrayed by Alexander Vlahos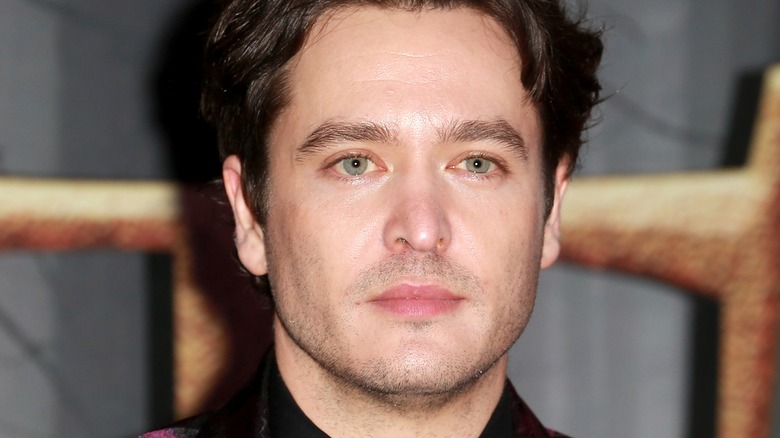 Cubankite/Shutterstock
Allan Christie from "Outlander" is portrayed by Welsh actor Alexander Vlahos. Born in 1988 in the city of Swansea, South Wales, Vlahos has been working consistently for over a decade, with a list of IMDb credits dating back to 2010. Beyond his work as an actor, he has also written and directed several short films as well.
Vlahos has numerous notable credits to his name in addition to his tenure on "Outlander." These include television series such as "Versailles," "Genius," "Death in Paradise," and "Bang." In the TV world, Vlahos also notably inherited the role of Mordred on "Merlin" from Asa Butterfield when the character returned for the show's 5th season. In the film world, Vlahos has appeared in movies such as "Truth or Die," as well as the upcoming film, "Firecracker." Lastly, Vlahos is a seasoned theatre actor, having starred in plays such as the Kenneth Branagh-directed "Macbeth," "Romeo and Juliet," and "Richard III."