What Happened To Randy Statum From My 600-Lb Life?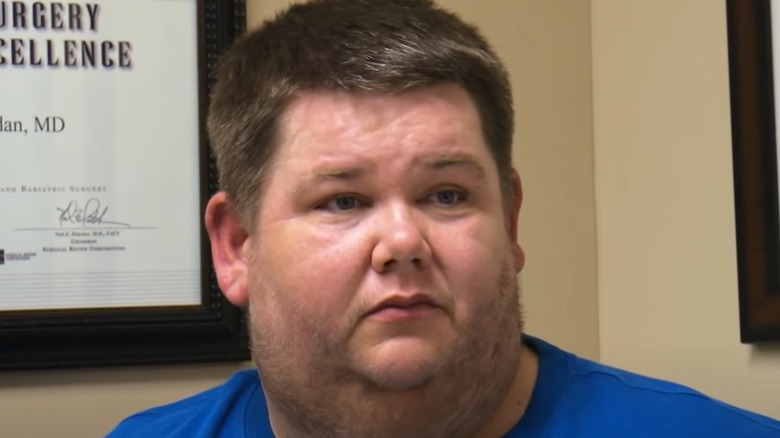 TLC
For the last decade, fans have tuned into TLC's medical reality show, "My 600-lb Life," to watch bariatric surgeon Dr. Younan Nowzaradan, or simply Dr. Now, treat individuals dealing with morbid obesity. His patients travel from across the country to reach his office in Houston, Texas, with the hope that the doctor's rigid diet and exercise program, coupled with gastric bypass surgery, will give them a second chance at life.
As fans of the series know, some patients readily accept the doctor's recommendations, while others fight him every step — and pound — on the way to a better life. On the ninth episode of Season 4, which aired in 2016, viewers met Texan Randy Statum, whose body was beginning to fail due to the massive weight his heart needed to support. Like most patients on the show, he believed Dr. Now was his last and best chance to break years of bad habits and retake control of his body and his life.
Randy reached out to Dr. Now when his weight was over 650 pounds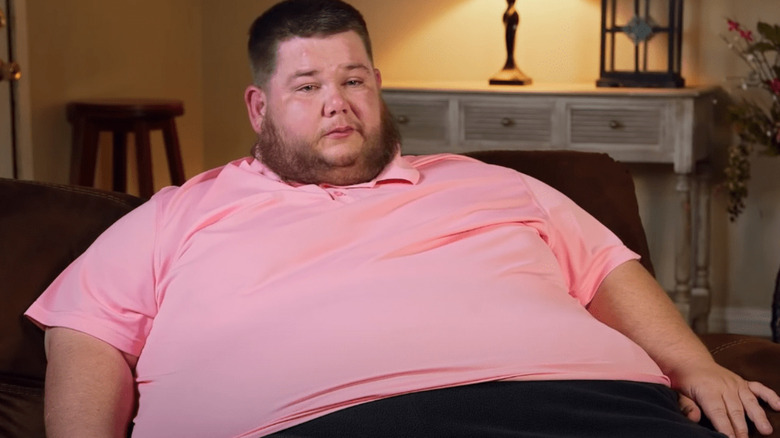 TLC
As seen in the episode, the then-35-year-old Randy Statum came to Dr. Now's office weighing 655 pounds. Despite his relative youth, Randy's weight had been atypical for decades. When Randy was an adolescent, his father encouraged him to eat as much as he wanted in order to outsize his opponents in youth football. His weight continued to climb through his 20s, seriously spiking after his first wife left him due to fertility issues. Despite marrying his second wife and starting a family, Randy's weight gain kept increasing. In time, his new wife left as well, taking their daughter with her. As his depression deepened, his consumption reached untenable levels.
Like many of Dr. Now's patients, Randy's journey to a healthier life took a few twists and turns. Though he met his first weight loss goal of 40 pounds, he regained 14 pounds by his next weigh-in. After receiving a stern warning from Dr. Now, Randy dropped 101 pounds for his third visit, which earned him approval for weight loss surgery. With a successful bypass surgery, Randy was able to lose a total of 214 pounds before his year on the series came to an end.
With Dr. Now's help, Randy got a new lease on life
If his Facebook profile is any indication, Randy Statum appears to be keeping the weight off since appearing on "My 600-lb Life." His social media page has numerous pictures of a significantly slimmer Randy with friends and family, and he's been engaging in physical activity like bowling and golf. He also escorted his daughter to a father-daughter school dance, an event he wouldn't have been able to attend at his former weight. There are many pictures of his daughter, whom Randy was just starting to see again by the end of the episode once his ex was sure he could physically look after the child.
Unlike some of Dr. Now's more memorable patients, Randy pushed himself hard (sometimes too hard) to lose the weight and secure a new lease on life. Though his weight gain started with youth football, he approached his weight loss journey with an athlete's "No pain, no gain" mentality, which not only served him well on "My 600-lb Life," but also appears to be keeping Randy on the right track in the years since.