Here's How Alec Baldwin Will Return To Acting After Rust Shooting
Dimitrios Kambouris/Getty
Alec Baldwin was at the center of the deadly shooting incident in October 2021 on the set of the film "Rust," in which he reportedly accidentally fired a gun with a live round while rehearsing a scene in which he draws a firearm. The ensuing bullet fatally struck cinematographer Halyna Hutchins and wounded "Rust" director Joel Souza, ending production on the film indefinitely (via the Los Angeles Times). 
The production was reportedly plagued with safety issues during its 12-day shoot leading up to the incident. NBC News obtained a resignation email from crew member Lane Luper from the day before the shooting, in which the crew member detailed two other accidental firearm discharges and wrote that they had never worked on a production "that cares so little for the safety of its crew."
Since the incident, members of the film and entertainment industry have debated whether real guns and live ammunition have any place on a film set where the safety of actors and crew members is paramount. In Baldwin's interview with ABC News' George Stephanopoulos several weeks after the incident, the actor said that he was told the gun he was handed was empty and he never actually pulled the trigger, with assistant director David Halls announcing to the set that the gun was "cold" (via Deadline).
Some five months after the "Rust" incident — amid an ongoing criminal investigation in which no arrests have been made — it appears that Baldwin is getting back to work with a pair of new films.
Alec and Daniel Baldwin will star in two family Christmas comedies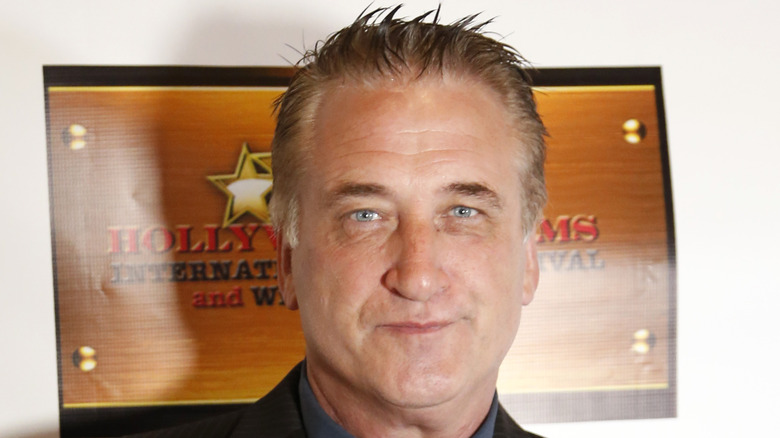 Gabe Ginsberg/Getty Images
According to Variety, Alec Baldwin is set to star in two family Christmas comedy movies, "Kid Santa" and "Billie's Magic World," acting with his brother Daniel Baldwin. Italian director Francesco Cinquemani, who worked with Baldwin on the director's 2015 debut film "Andron," will helm both productions. Both Baldwin and his brother will reportedly serve as producers on the two films, which start filming their live-action portions soon in Rome — the films are reportedly billed as a hybrid of live-action and animated filmmaking. The Baldwin brothers will act alongside Elva Trill, who is also part of the ensemble cast of the upcoming "Jurassic World Dominion."
An executive at the Italian production company Minerva Pictures, which both Baldwins are producing the movies through, told Variety that Baldwin's involvement in these projects started before the fatal shooting incident on the New Mexico set of "Rust." Baldwin was a producer and actor in "Rust," which was something of a passion project for the 63-year-old before production was halted indefinitely after the shooting (via Deadline). The Santa Fe County Sheriff's office is still investigating the incident, and according to Deadline, Baldwin handed over his phone to the police in January.