How Sophia Bush Got In Tip-Top Shape For Chicago P.D.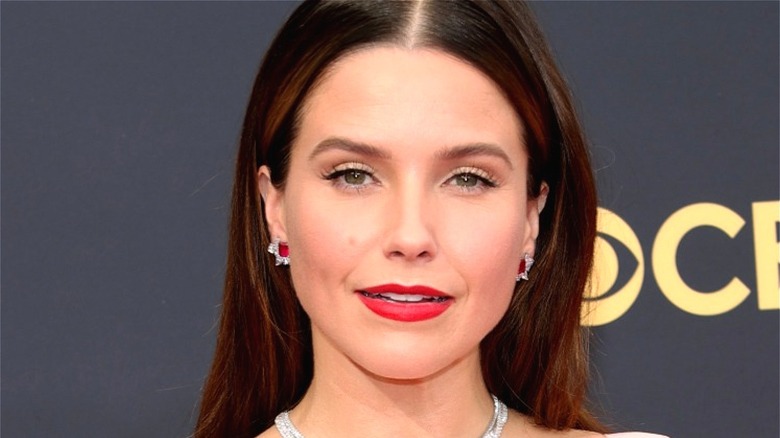 Rich Fury/Getty
Upon joining "Chicago P.D." in 2014, Sophia Bush was no stranger to the benefits of a good workout. The actress starred as a cheerleader in "One Tree Hill" from 2003 to 2012. The role turned out to be more demanding than the odd high kick and toe touch. Over the course of the soapy series, Bush's Brooke Davis has to fend off attackers on multiple occasions. When a run-in with a kidnapper leaves Brooke bruised and bloodied on prom night, it leads to one of Season 4's great quips: "I guess now it's hoes over psychos." Around the same time, Bush brought the same final-girl resilience to horror films "Stay Alive" and "The Hitcher."
Bush first appeared as Detective Erin Lindsay in the 2013 "Chicago Fire" episode "Rhymes with Shout." She eventually made the move to "Chicago P.D.", appearing in 84 episodes before leaving the series in 2017. A hard-nosed yet compassionate cop, Lindsay would become a fixture of "One Chicago" crossovers, turning up in all four installments of the franchise, as well as four episodes of "Law and Order: Special Victims Unit" (via IMDb).
The rough-and-tumble world of "Chicago P.D." requires its actors to be up for the physical challenges of high-octane chases and dicey interactions with perps. Here's how Bush prepared for the demanding scenes of "Chicago P.D."
She worked with a fitness pro four times a week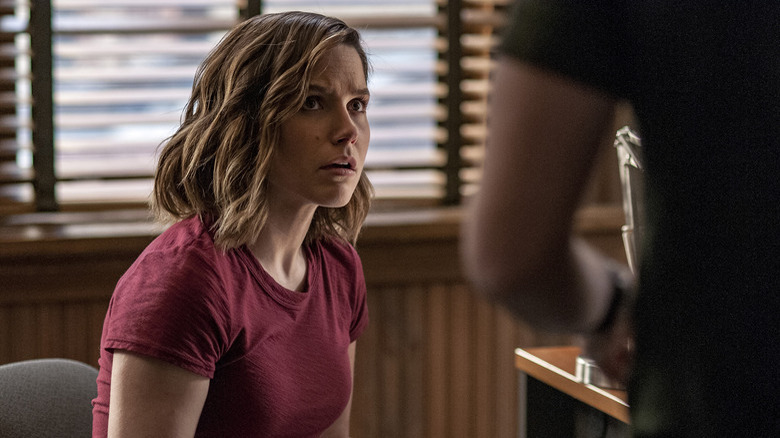 NBC
In preparation for Season 2 of "Chicago P.D.", Bush linked up with trainer to the stars Patrick Murphy, becoming the latest celebrity to join an impressive list of clients that includes Jason Segel, Zac Efron, and Jennifer Lawrence (via Murphy Fitness).
At the referral of her "Chicago P.D." costar Jesse Lee Soffer, Bush began meeting with Murphy four days a week, undergoing a regimented schedule to advance her strength and agility for the cold streets of Chicago. "Sophia and I train with one-hour workouts, four times a week," Murphy told Shape in 2014, making sure to highlight their varied fitness approach. "Through high intensity and varied training, we achieved even greater mental toughness and endurance. Sophia has great balance, flexibility, and strength." He went on to break down the specifics of the workout, incorporating dumbbells, a medicine ball, a half ball (also known as a BOSU ball), and a balance ball over the course of a five compound exercise circuit.
Murphy also mentioned Bush's other training for "Chicago P.D.", explaining that she receives "tactical weapons training and also learns from professional stunt coordinators." Still, he takes some responsibility for building up a shield against sustained injuries. Even the most prepared actor, however, is vulnerable to on-set accidents. The same year she began her extensive fitness program, Bush detailed an incident that left her in pain for weeks. After tackling another character on ice, the actress was left with a stiff neck and wonky back long after the director yelled "cut!" She later told Young Hollywood, "I hit the ground and everything was frozen and suddenly I could see my feet in front of my eyes, and I knew that that was a bad thing." Luckily, she was able to recover quickly and it didn't have lasting damage.