The Real Reason Sophia Bush Left Chicago P.D.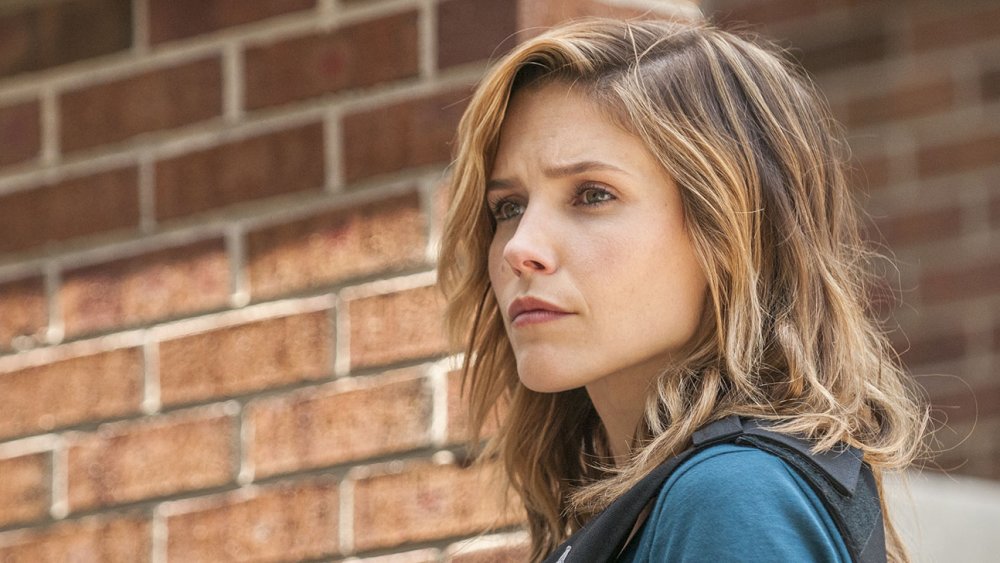 NBC
TV superproducer Dick Wolf struck gold when he spun his hit show Law & Order off into a successful franchise that included two other long-running series in the same universe. He pulled off the same trick when he executive produced Chicago Fire, and followed that up by launching Chicago Med, and Chicago P.D. All three shows, which share characters and settings, and have even crossed over with Wolf's other shows in the Law & Order and FBI franchises.
One character who factored heavily in this extended universe was Detective Erin Lindsay, played by veteran TV actress Sophia Bush. After the character was introduced in Chicago Fire, she went on to anchor Chicago P.D., while still making appearances across the franchise. Her character's compassion, tough-as-nails attitude, and vulnerability made her one of the bedrocks of the ever-expanding franchise.
That is why the news that Sophia Bush would be leaving the One Chicago universe after four seasons came as a shock to fans of the series. Given how integral to the show Lindsay had become, it didn't seem possible that she was written off because the story called for it. When Bush eventually opened up about the real reason she left the show, she confirmed that there were many reasons that had nothing to do with her character arc that led to her departure.
What happened to Detective Erin Lindsay?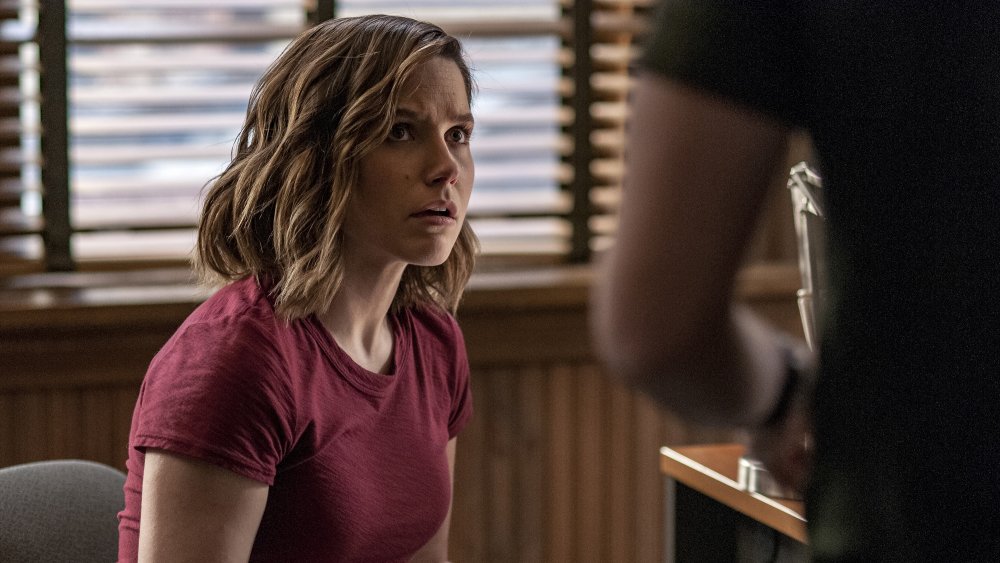 NBC
Although she possessed a deep well of strength, Lindsay was a character marked by emotional struggles that were a result of her tough upbringing. In the season 4 finale, "Fork in the Road," Lindsay found herself once again attempting to keep her mother, Bunny (Markie Post), out of trouble.
While already facing disciplinary actions related to her treatment of a suspect, Lindsay learned that her mother s embroiled in some serious legal trouble. Eventually, evidence was found linking Bunny to a pill-selling operation that had resulted in the overdoses of multiple teenagers, as well as the shooting death of her boyfriend. The discoveries forced Lindsay to make a drastic decision to keep her mother out of trouble. As part of a deal to keep Bunny out of jail, Lindsay took a job with the New York City FBI bureau.
The final shot we saw of the character was Lindsay receiving a call from her own boyfriend, Detective Jay Halstead (Jesse Lee Soffer), who was planning on proposing. Although Lindsay was originally slated to reappear on the series in a guest capacity to tie up the loose ends of her storylines, that was the final time she was seen on any of the shows in the franchise. When Bush went public about why she left the show, it became clear why.
Sophia Bush' shocking revelations about the conditions on the set of Chicago P.D.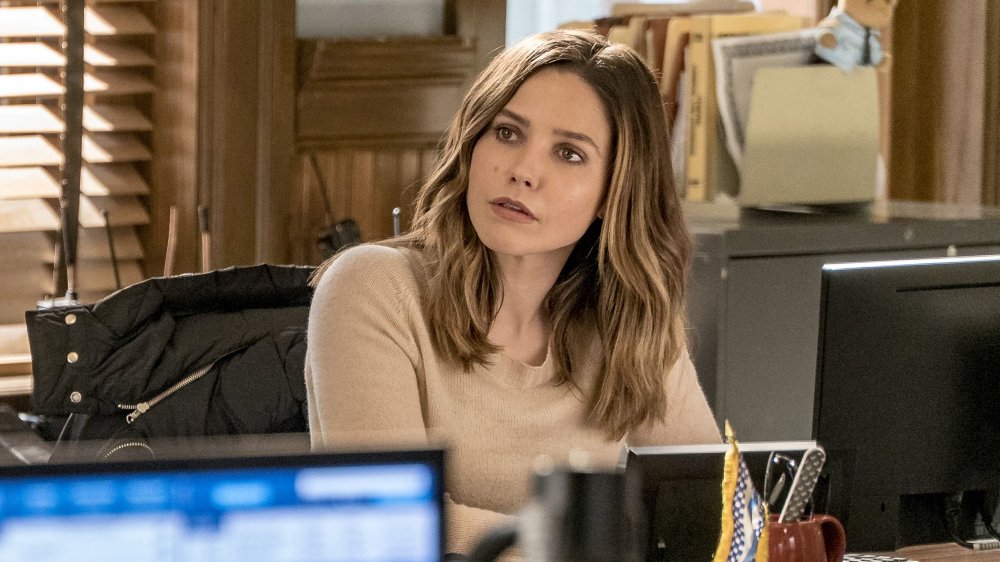 NBC
A year after leaving Chicago P.D., Bush appeared as a guest on actor Dax Shepard's podcast, Armchair Expert. During their interview, she went into detail about the extreme working conditions on the set of the show that caused her to quit. The actress told Shepard, "It was a consistent onslaught barrage of abusive behavior"
One of the main complaints Bush lodged against the production of the show was the filming conditions in Chicago. She said of filming in winter in the midwest city, "It's literally 30 degrees below zero ... so, it's 62 degrees below freezing, and you're gonna say we have to keep working outside?"
As for why she remained on the show for as long as she did, Bush pointed to a culture of toxicity that discouraged complaints from being made. "[W]hen your bosses tell you that if you raise a ruckus you'll cost everyone their job, you believe them," she said
She eventually found the strength to leave when she looked at the bigger picture. "I quit because what I've learned, I've been so programmed to be a good girl and to be a workhorse and to be a tugboat that I have always prioritized tugging the ship for the crew, for the show, for the group, ahead of my own health," she summarized
The untenable filming conditions weren't the only issues on set at Chicago P.D. According to Bush, the show also fostered an environment of harassment.
The allegations of harassment on the set of Chicago P.D.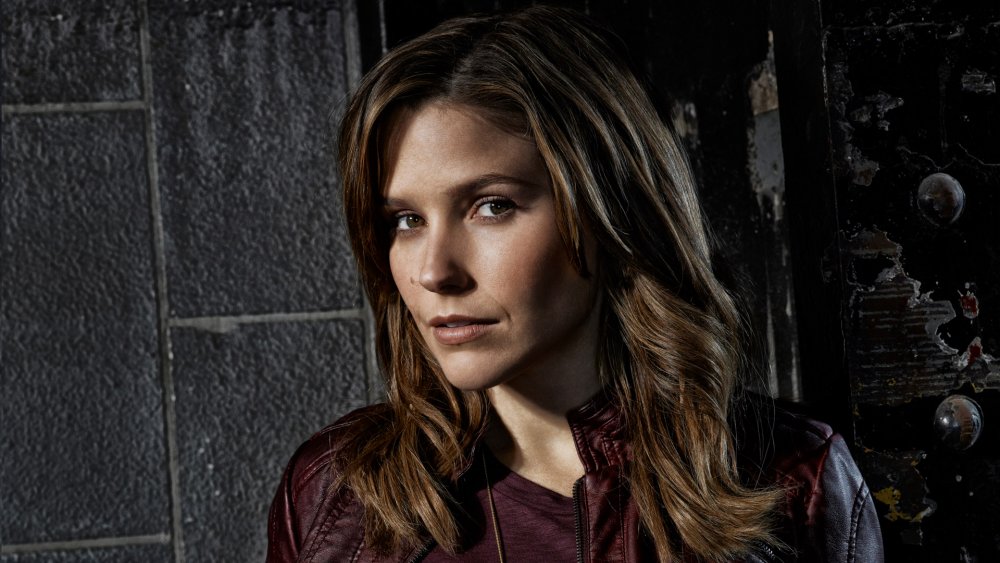 NBC
In her interview with Shepard, Bush claimed she was assaulted on set by an unnamed cast or crew member, saying, "And, you know, you start to lose your way when someone assaults you in a room full of people and everyone literally looks away, looks at the floor, looks at the ceiling ... you go, 'Oh, that wasn't worth defending? I'm not worth defending?'"
Around the time that she left the show, there was also speculation that her departure was related to the allegations of sexual harassment made against her co-star, Jason Beghe. According to Deadline, Beghe was accused of frequent bouts of harassing behavior, including sexually aggressive language and intimidating physical acts spurred on by bouts of anger. After the allegations were made public, Beghe went public about his anger problem and apologized for his behavior.
Whether Bush left specifically because of Beghe or not, it's clear that she was very secure in her decision to leave Chicago P.D. by the time she departed.
What Sophia Bush has been up to since leaving Chicago P.D.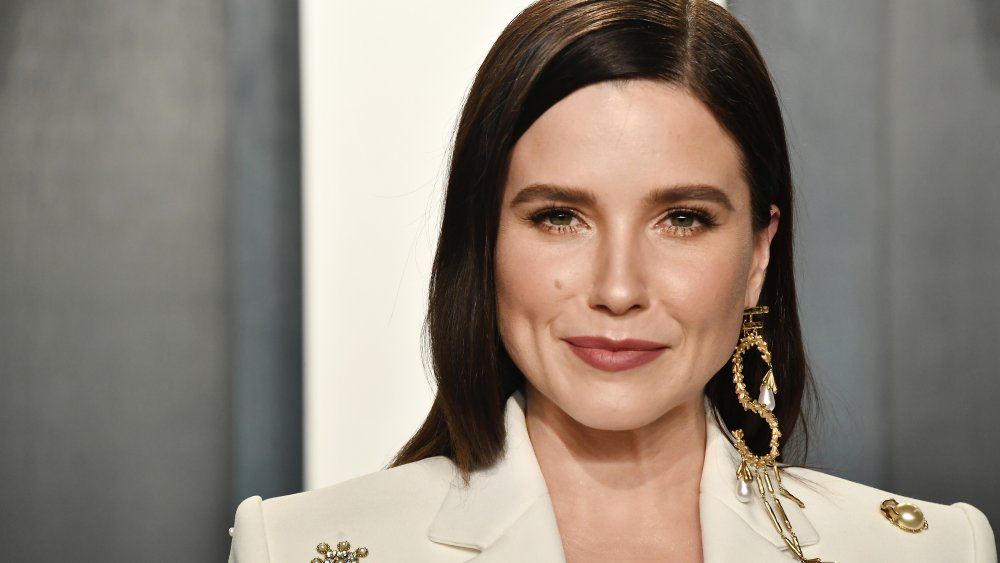 Frazer Harrison/Getty Images
Unsurprisingly, Sophia Bush's career didn't slow for a second after she exited Chicago P.D. (For an actress of her calibre and experience, having started in the acting biz back in the early 2000s when she was barely 20 years old, it would be difficult for one series exit to throw her off course.) What has she been up to in the years since? The short answer: a lot.
Bush appeared in a handful of one-off television appearances from 2018 to 2019; she played Vanessa Stanhope on Alex, Inc., Julie on Jane the Virgin, Alexandra on Easy, and even real-life woman Bonnie Raines, the wife of whistleblower and activist John C. Raines, on Drunk History. 2019 saw Bush starring as Maddy Yardley on the unsold CBS pilot Surveillance, which she also produced. She also played a character named Lizzie on This Is Us in 2020.
On the film side of things, Bush portrayed Detective Brooke Baker in the Brett Donowho-directed action-thriller Acts of Violence, starring Bruce Willis and Cole Hauser. Animated movie fans will recognize Bush's voice in Incredibles 2; she lent her pipes to the character Karen (a.k.a. Voyd), an aspiring superhero capable of creating portals to different places.
In 2020, Bush played Veronica, a woman who runs a nonprofit organization, on the Hulu original series Love, Victor. The actress also starred as the lead in the CBS medical drama Good Sam, and had two films – False Positive and Hard Luck Love Song — released. She also appeared as Emma McCoy in the TV movie Hatfields & McCoys and launched the podcast Drama Queens with her One Tree Hill co-stars Hilarie Burton and Bethany Joy Lenz. 
Her experience on Chicago P.D. may not have been great, but her post-series life certainly has been.