Dolly Parton Knows Exactly Who Should Play Her In A Biopic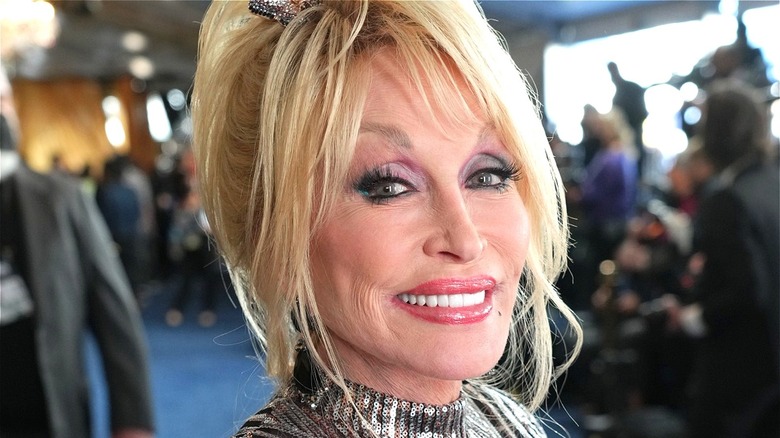 Kevin Mazur/Getty
While she may be more closely associated with her Tennessee theme park Dollywood, country music megastar Dolly Parton is no stranger to regular old Hollywood. For example, in 2020, Parton starred in a streaming-exclusive Christmas special that found quick success on Netflix titled "Dolly Parton's Christmas on the Square." A few years prior, Parton appeared as herself on an episode of antiquing reality series "American Pickers." These are ultimately just two credits from among 57 acting roles and more than 500 appearances as herself in film and on TV during a decades-long performing career (via IMDb).
As a result of her sizable cultural cachet, not only is Parton herself a Hollywood star, but the subject of a number of projects in which she doesn't officially appear. For instance, the upcoming musical "Seriously Red" features both her music on its soundtrack and a Parton impersonator as its protagonist.
It's not a huge leap, then, to presume that one day a biopic about Parton's life may eventually see the light of day. In fact, Parton herself recently shared some insight into how a biopic about her life might take shape, revealing the actor she most wants to play her.
Dolly Parton wants Kristin Chenoweth for the role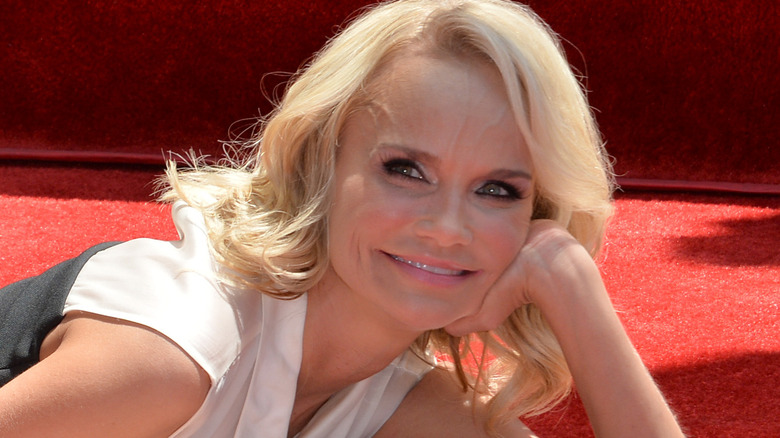 Featureflash Photo Agency/Shutterstock
In February of this year, Dolly Parton sat down with host Larry Ferguson for an extended interview on his online talk show "Mr. Nashville Talks." In the midst of their discussion, Parton revealed that, whereas prior to the COVID-19 pandemic she was working on a Broadway musical, she has since shifted her energy toward producing a biopic about her life. "COVID hit and that changed my mind about a whole lot of things," she said. "I'm thinking now that I might do my life story as a feature. Maybe possibly even a musical feature, so we're in talks about that. I love Kristin Chenoweth. She's just absolutely fantastic."
Chenoweth is a seasoned actor and musical performer herself. Among some of her more well-known credits are the role of Glinda in the original Broadway production of "Wicked," press secretary Annabeth Schott on "The West Wing," waitress Olive Snook on "Pushing Daisies," and more recently the villainous Mildred Layton in Apple TV+'s comedic musical "Schmigadoon!" (via IMDb).
Since Parton directly expressed interest in producing a biopic based on her life, and named Chenoweth as her top choice to play her, such a project seeing the light of day seems like a genuine possibility, presuming Chenoweth is game and available.