The American Pickers Episode You Forgot Starred Dolly Parton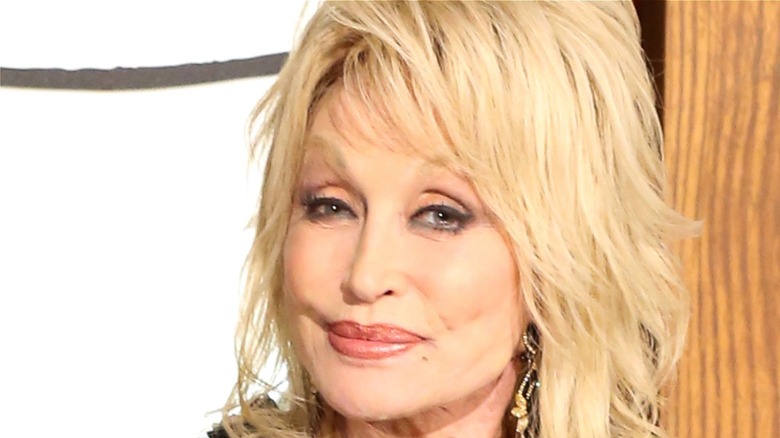 Terry Wyatt/Getty
The folks behind the History Channel's "American Pickers" see themselves all over the country in pursuit of the best, most one-of-a-kind finds. In over 300 episodes, the series' stars Danielle Colby-Cushman, Mike Wolfe, and formerly Frank Fritz have searched through abandoned amusement parks, personal collections, old barns, and storage units to fill their two Antique Archaeology stores.
Over the course of the series' 11 years (and counting), the pickers have found some interesting finds not only for their antique stores but also for some famous faces. "Star Trek" actor William Shatner enlisted the help of "American Pickers" to find an authentic millstone for his garden, which ended up as a big loss for the stars of the show. Additionally, Jack White of the White Stripes made an appearance on the show to wheel and deal the pickers on a taxidermied elephant head. But there's another celebrity who you may have forgotten appeared on "American Pickers," and it's the queen of Nashville herself, Dolly Parton.
Dolly Parton tasked American Pickers to find items for Dollywood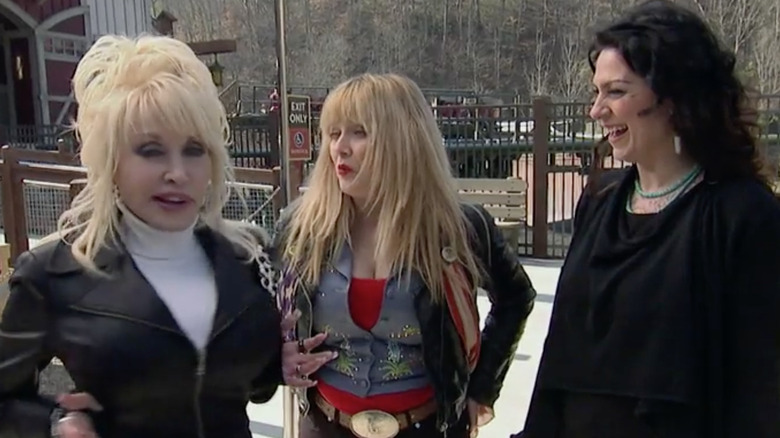 History
Dolly Parton is much more than just a legendary country singer. Not only is she a prolific songwriter, actress, and philanthropist, she's also a successful businesswoman and co-owner of Dollywood, a theme park in Tennessee. The latter is what brought her to "American Pickers" when she sought their help in decorating a new ride.
Parton reached out to "American Pickers" to find unique pieces for Dollywood's new roller coaster, the Fire Chaser Express. Danielle Colby-Cushman explained that the ride is in honor of the Smoky Mountains fire patrols who operated in the 1930s and 1940s (via History). The pickers were tasked with finding vintage petroliana and firefighter items such as a pole-mounted station sign, extinguishers, axes, and an assortment of other gear, all in just two weeks.
At the end of their two-week deadline, the pickers were able to find vintage gas station signs, gas pumps, a pole-mounted sign, fire extinguishers, and more to complete the aesthetic of Dollywood's Fire Chaser Express. At the end of the episode, Colby-Cushman and fellow picker Lauren Wray Grisham were able to meet Parton, who was thankful for their help. Parton explained that growing up in a family with 11 siblings, going to the state fair was a big deal so she thought her own theme park would be great for her family and friends. "[Dollywood] is one of the things I'm proudest of in my career," she said.