The CSI Star With Exactly 100 Episode Appearances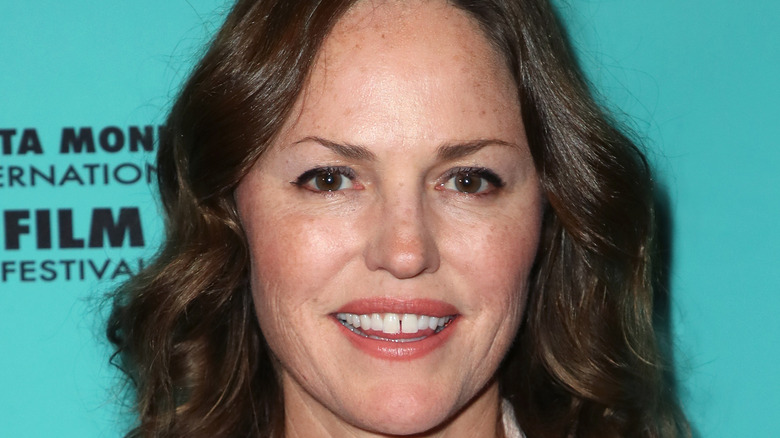 David Livingston/Getty Images
In the 15 years that "CSI: Crime Scene Investigation" was on the air, it saw quite a few actors come and go. Some of them, like William Petersen and Gary Dourdan, were stars of the show, and when the characters leave, their loss is notable and felt strongly by fans. But others, like Liz Vassey who plays Wendy Simms or Alex Carter who plays Detective Vartann, are in the show for years while only appearing in about half a dozen episodes each season. When they disappear throughout the seasons, their absence isn't as loud, as it's assumed that they'll just turn up again at some point.
Only 11 actors in "CSI" appear in more than 100 episodes during the show's run, while 27 appear in between 10 to 98 episodes. Larry Mitchell, who plays Officer Mitchell from Season 6 to Season 15, starts to appear in more episodes after he begins a romance with Catherine Willows (Marg Helgenberger), but he still only appears in 98 episodes. Even actors that are leads of the show, such as Elisabeth Shue and Ted Danson, only show up in a total of 71 and 84 episodes, respectively, but this is mostly because they come into the show in the later seasons. But out of every actor who plays a role in "CSI," there's only one character that has exactly 100 episodes under their belt.
Archie Kao appeared in exactly 100 episodes of CSI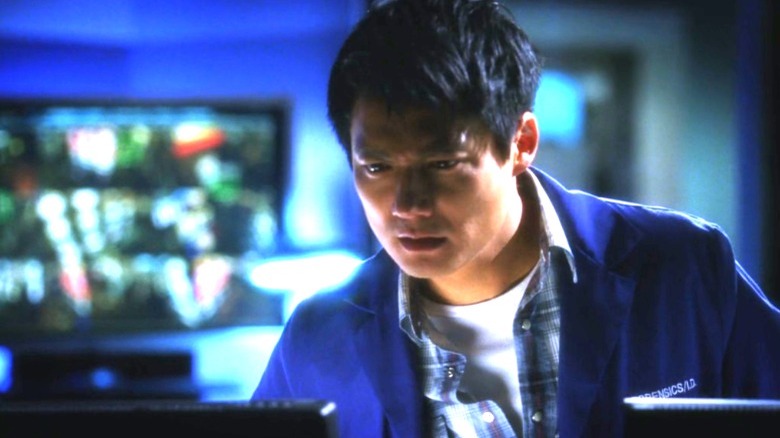 CBS
Archie Kao's first appearance in "CSI: Crime Scene Investigation" is as a dorm security guard in Season 2, Episode 2. In an interview Kao gave to the Fairfax Times, he told them that producer Jerry Bruckheimer saw the episode and reached out to his agent about Kao becoming a recurring character. The next time viewers see him, it's in Season 2, Episode 7, "Caged," as Archie Johnson, an AV technician who helps Sara (Jorja Fox) and Catherine (Marg Helgenberger) separate the sounds in a case of a woman involved in a car and train crash. 
While he starts out as a pretty minor character, it seems like he's moving towards becoming a regular, appearing in more than half the episodes of Seasons 6 through 9. His character is also slowly revealing more details about their background, like that Archie likes to surf and is a Star Trek and science fiction fan. But after he goes undercover in Season 10, Episode 16, "Th Panty Sniffer," with Greg (Gregory Hojem Sanders) and Catherine, his appearances start to get fewer and further between, until his last appearance is in Season 12, Episode 19, "Split Decisions." After appearing in most of the episode, using video to help track down their assailants, the character of Archie just vanishes. Despite that, Kao manages to show up in exactly 100 episodes of "CSI."
Since "CSI," Kao has kept busy, with roles as Detective Sheldon Jin in "Chicago P.D." and Shum in "Blackhat," as well as starring and supporting roles in many Chinese film and television shows. His most recent performances are that of Charles in the LGBTQ+ romcom "Christmas at the Ranch" and David Wu in "The Disappearance of Mrs. Wu" (via IMDB).