Who Is The Villain In Black Adam?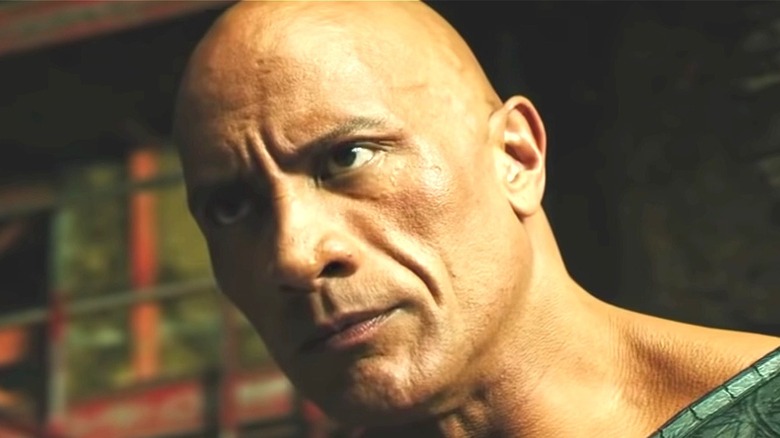 Warner Bros. Pictures/YouTube
After years of development hell and a worldwide pandemic, Dwayne Johnson will finally be appearing on the big screen as one of DC Comics' most iconic antiheroes/supervillains, Black Adam, in October of 2022. The wrestling champion turned action star and Hollywood A-lister had been attached to play Teth-Adam, the archenemy of the heroic Shazam/Captain Marvel, dating back to the mid-2000s. In 2014, it was finally determined that he would play Adam in either the "Shazam" film as a primary antagonist or in his own solo film.
Of course, Warner Bros. ultimately opted to give Johnson his own film, "Black Adam," directed by Jaume Collet-Serra ("Jungle Cruise," "Run All Night"). And while there has been plenty of hype surrounding the project in spite of numerous delays, do-overs, and reconfigurations, the decision to roll with a "Black Adam" solo flick begs the question — who exactly is going to be the villain in this thing?
Although Adam and Shazam are destined to do battle at some point in the DCEU's future, the former needs to take on someone with an incredible capacity for evil in his own film. To that end, rumors, context clues, and an action figure listing all seem to indicate that they may have hit the nail on the head.
Sabbac is the rumored villain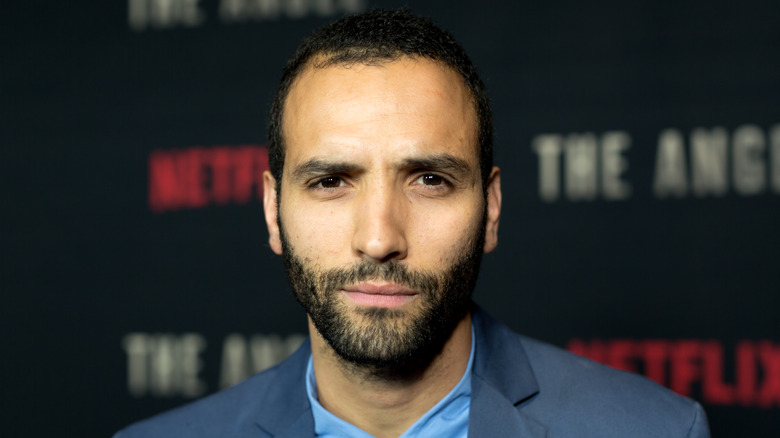 Greg Doherty/Getty Images
While nothing has been confirmed by Warner Bros. as of yet, everything points in the same direction with regard to "Black Adam." Back in October of 2020, The Illuminerdi reported that producers were eyeing actor Marwan Kenzari ("Aladdin," "The Old Guard") to play Sabbac, who would serve as an antagonist in the film. Then, in 2021, Kenzari was officially added to the movie's cast in an undisclosed role.
Flash forward to January of 2022 and an advert for McFarlane Toys essentially confirmed that Sabbac would feature in the film. As relayed by CBR, the listing revealed that a Sabbac megafig would be released this year alongside those of other characters already known to be in "Black Adam," including Hawkman, Atom Smasher, Dr. Fate, and Teth-Adam himself.
Sabbac is a character with deep ties to the Black Adam/Shazam/Captain Marvel universe, having first appeared in Captain Marvel, Jr. #4 in 1943. In the character's original incarnation, Sabbac is a dark opposite to the Marvels; instead of calling out the magic word, "Shazam" like the aforementioned and drawing on the power of the ancient wizard, he cries, "Sabbac" and gains his abilities from the demons Satan, Aym, Belial, Beelzebub, Asmodeus, and Crateis.
Originally, it was Timothy Karnes who embodied Sabbac — in later continuity, it was the mobster Ishmael Gregor who took on the mantle after stealing Karnes' powers. It's the latter version that Kenzari is rumored to be playing.