The Worst Episode Of Ozark According To IMDb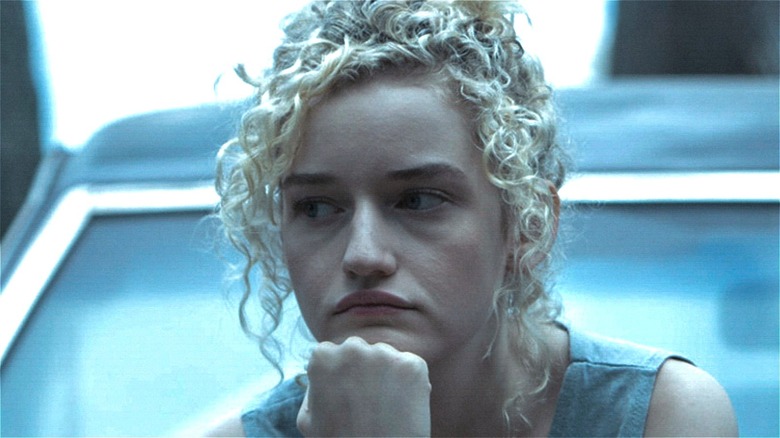 Daniel McFadden/Netflix
Throughout most of its run on Netflix, "Ozark" has been routinely awarded with a plethora of plaudits, both from critics and audiences alike.
In addition to becoming the recipient of a multitude of Emmy Award nominations, the drama series has managed to walk away with a total of three wins. Notably, two of these wins belongs to actress Julia Garner, who has earned significant praise for her portrayal of the perennially troubled Ruth Langmore. Among more than 30 total nominations, the only other victor of the group so far is Jason Bateman, an executive producer on the series and the actor responsible for portraying Marty Byrde. Although Bateman has been thrice nominated for his acting role in "Ozark," his 2019 win actually originates from the "Outstanding Directing" category.
According to Rotten Tomatoes, an average of 86% of critics report a positive view of the series. With 90% of general audiences describing similar feelings towards the show, one would be safe in assuming the series is quite popular at the moment. Though we're still waiting on "Ozark" Season 4, Part 2, most critics gave the first half of Season 4 a thumbs up upon its release (via Rotten Tomatoes). However, while the second and third seasons of "Ozark" have also both received a "Certified Fresh" label from Rotten Tomatoes, the first season of the series did not receive the same amount of universal praise upon its release.
A quick check on the first season's IMDb page may reveal a few clues about why. According to at least one IMDb reviewer, one episode seems to interrupt the narrative of the inaugural season for the purpose of "unnecessary filler."
Viewers did not enjoy the flashback in Season 1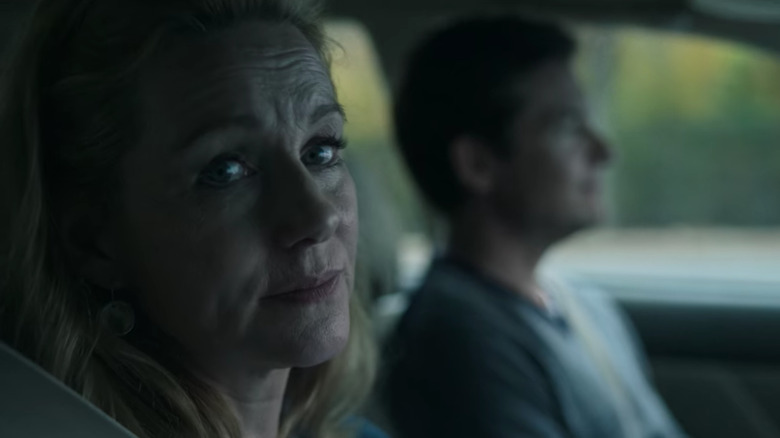 Netflix
As of the time of this writing, "Ozark" Season 1, Episode 8 ("Kaleidoscope") is the lowest-rated entry in the entire series (via IMDb), standing at only 7.5 stars out of a possible 10. This episode marks a significant departure from the linear storyline of the drama's first season, instead taking an opportunity to show us the 2007-era lives of Marty and Wendy Byrde (Laura Linney), well before the couple become embroiled in the money-laundering operation of a multi-national drug cartel. Similar to the public response to the lowest-rated episode of Netflix's "Stranger Things," "Ozark" fans did not seem to enjoy such a considerable digression from the primary storyline of the series.
Of the 37 episodes released so far, this chapter of the series is rated substantially lower than the rest. In fact, there are only three other episodes rated below a B average on IMDb. In addition to the eighth episode of the series, other C-average episodes include: Season 1, Episode 3 ("My Dripping Sleep"); Season 1, Episode 5 ("Ruling Days"); and Season 2, Episode 3 ("Once a Langmore...) (via IMDb).
Notably, Season 1, Episode 8 ("Kaleidoscope") also comes from the lowest-rated season of the series. As of March 2022, Season 1 has an average IMDb rating of 8.2 out of 10, while each subsequent season is rated higher. While Season 2 sits at a comfortable 8.3, Season 3 and the first half of Season 4 both reach averages of 8.6. Of course, an especially high-rated or a dramatically low-rated final set of episodes could drastically change some of these statistics eventually.
All seven episodes of "Ozark" Season 4, Part 2 will be available for streaming on Netflix on April 29 (via IMDb).