The Callen Scene That Went Too Far On NCIS: Los Angeles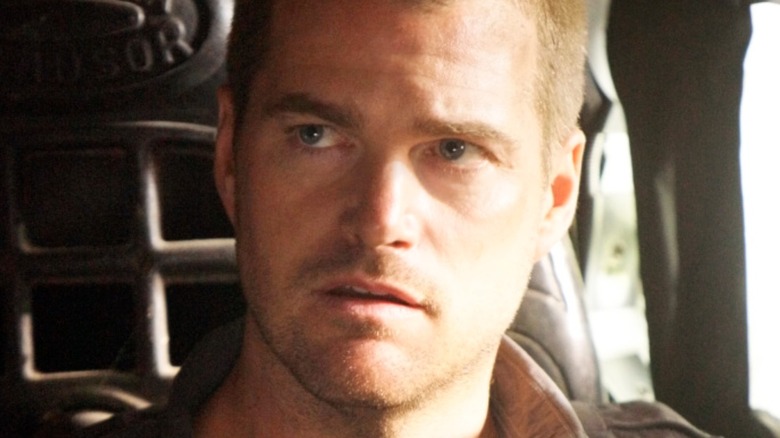 Cliff Lipson/CBS
The long-running "NCIS" franchise boasts nearly 900 episodes and has featured high-profile guest stars since it began airing on CBS in 2003. The crime procedural drama's first spin-off, "NCIS: Los Angeles," follows in the footsteps of its predecessor, but with a twist.
The series follows the members of the Naval Criminal Investigative Service, focusing on the undercover operatives of the Office of Special Projects as they integrate themselves in dangerous situations to solve cases. The team is led by Special Agents Sam Hanna (LL Cool J) and G. Callen (Chris O'Donnell).
The latter agent has a rather unconventional past involving assassinations, the CIA, and a feud with a Romanian crime family. He was mentored by Operations Manager Hetty Lange (Linda Hunt) and trained to become one of the unit's most highly skilled agents.
Grisha Aleksandrovich Nikolaev-Callen, known simply as "G," has survived countless attacks and has an almost eerie ability to get himself out of troubling situations. However, this scene from Season 8 of "NCIS: Los Angeles" borders on jumping the shark... literally.
Crazy Train saw Callen survive shark-infested waters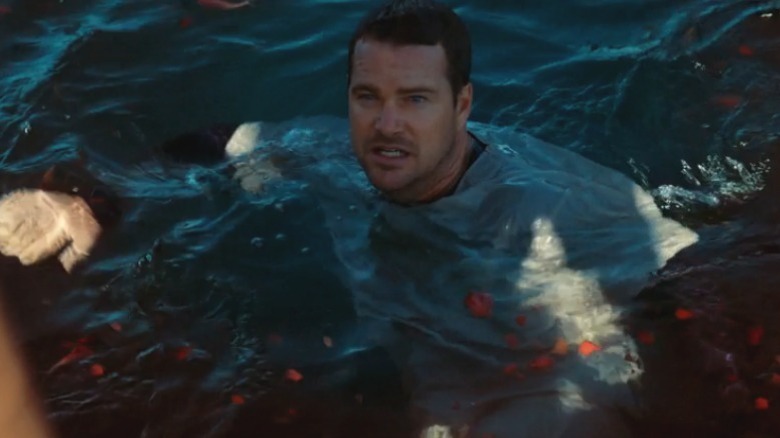 CBS
While Special Agent Callen is seemingly invincible, Chris O'Donnell isn't afraid to admit that he's not as fearless as his "NCIS: Los Angeles" character. In an interview with The New Indian Express, he explained that shooting Season 8, Episode 7, "Crazy Train," tested his limits.
The episode follows Callen as he goes undercover in a mental hospital to investigate the disappearance of a National Security Agent and their connection to a drug cartel. At the episode's climax, members of the cartel throw Callen overboard their fishing boat with chum to attract sharks.
Naturally, Callen is prepared to fight off the sharks as he recalls that he must punch them and grab their gills. Agent Hanna arrives just in time to save him but had he not, there's no doubt that Callen would've somehow pulled it off on his own.
O'Donnell revealed that he was "uncomfortable" shooting the episode. "I am actually terrified of sharks," he told the outlet. He added that while he wasn't sure if there were sharks in Long Beach, he was anxious.
"I needed a diver just to peek around before I jumped in," he continued. "You'd have never seen someone get out of the water as quick as me. I mean, as soon as they said cut, I was out of that water!"