The Villain You Probably Forgot Brian Tee Played On Chicago P.D. Before Joining Chicago Med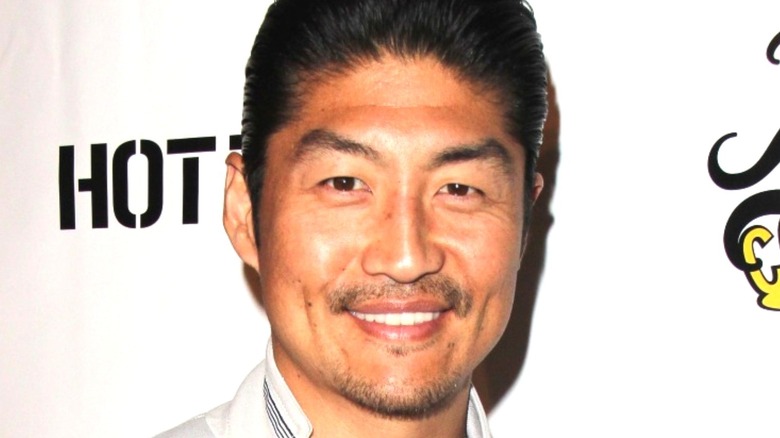 s_bukley/Shutterstock
Brian Tee has been a staple of NBC and Dick Wolf's "Chicago Med" since the third series in the One Chicago franchise first premiered in the fall of 2015. Tee, who has been acting in various film and television roles for over 20 years, portrays Dr. Ethan Choi, the chief of emergency medicine at Gaffney Chicago Medical Center and a lieutenant commander in the United States Navy Reserve forces. Dr. Choi starts the series as a resident in the hospital's emergency department and works his way through the department's ranks; he takes over in his current role as chief of emergency medicine at the start of Season 6 and holds that position through the series' most recent episodes.
Tee's character has also appeared in "Chicago P.D." and "Chicago Fire" through crossover events. To date, Dr. Choi has appeared in 15 crossover episodes and 122 episodes of "Chicago Med" (per IMDb). Keen One Chicago viewers may remember that Tee had an interesting path toward starring in "Chicago Med" — his character's appearance in that series' pilot was not Tee's first time acting in a One Chicago series.
Brian Tee guest starred as gangster Jesse Kong on Chicago P.D.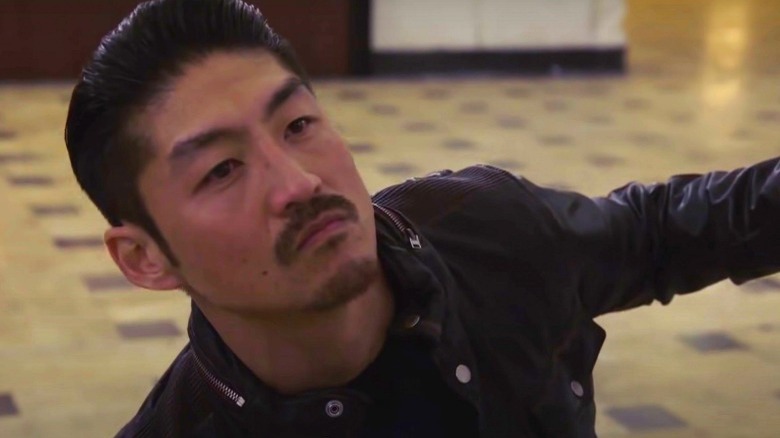 NBC/YouTube
Brian Tee's first time acting in a One Chicago production came toward the end of Season 2 of "Chicago P.D.," before he was ever cast as One Chicago regular Dr. Ethan Choi. In the episode "The Three Gs," Tee appears as Jesse Kong, leader of a local Chicago gang that the Intelligence Unit encounters during an investigation into mobster Dennis Lee (Kelvin Han Yee). IU apprehends Kong as part of a group at a storage container unit. Kong tells detectives Alvin Olinsky (Elias Koteas) and Antonio Dawson (Jon Seda) that Lee had arranged to sell him weapons he wanted to offload due to Chicago P.D.'s investigation. However, he arranged it so the team apprehended Kong and found no weapons. Since Lee deceived Kong by setting him up for arrest, Sergeant Hank Voight (Jason Beghe) offers to drop the gangster's charges if he finds Lee for the police and alerts them first. Kong later alerts the team to Lee's location at a hotel, facilitating Lee's arrest.
One Chicago Center notes that this is not the only time a "One Chicago" guest actor has gone on to feature in a recurring or star role in a different series within the universe. In fact, the other example also happens to come from Season 2 "Chicago P.D.": Dora Madison appears in the season premiere "Call it Macaroni," just months before she took her role as Jessica Chilton in Seasons 3 and 4 of "Chicago Fire."