The Marvel Villain Mark Ruffalo Auditioned For Long Before The MCU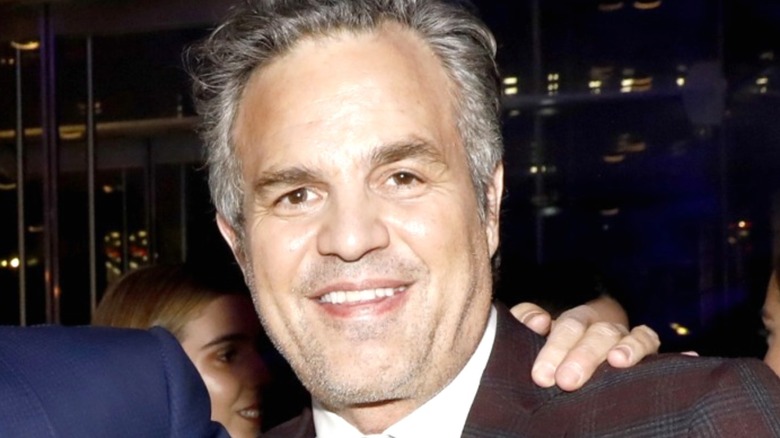 Monica Schipper/Getty
Since his inaugural appearance as physicist Bruce Banner aka the giant, green, building-smashing Hulk in 2012's "The Avengers," MCU darling Mark Ruffalo has breathed a quirky charisma all his own into the Dr. Jekyll and Mr. Hyde super hero. On the other side of eight films, its safe to say the three-time Oscar nominee and two-time Emmy winner has fully cemented his place in comic book movie history (via IMDb). 
While it's difficult — albeit interesting — to imagine the "Spotlight" and "Foxcatcher" star portraying any other Marvel character, a new documentary from director and American International College film professor Marty Langford reveals that, in the early 1990s, Ruffalo auditioned to do just that. In "Doomed! The Untold Story of Roger Corman's the Fantastic Four," the subject film's casting assistant, Mark Sikes, pulls out the original audition sign-in sheet from December 1, 1992, and says, "it's interesting to note some of the people who auditioned for us on this little film back then."
Sikes' list includes Renee O'Connor of "Xena: Warrior Princess," Nick Cassavetes of "Face/Off," Titus Welliver of "Bosch" and "Nova Vita," and a then-fledgling actor by the name of, you guessed it, Mark Ruffalo. Interestingly enough, Ruffalo wasn't there to kick-off his career as a super hero — but as a villain.  
Mark Ruffalo auditioned for the part of Dr. Doom
As Insider reports, "Doomed! The Untold Story of Roger Corman's the Fantastic Four" reveals that Mark Ruffalo auditioned for the role of Victor Von Doom, aka Dr. Doom, in Roger Corman's critically-panned (via Rotten Tomatoes) attempt to bring "The Fantastic Four" to the big screen.
For those unfamiliar with the character, Dr. Doom is your typical power-hungry mad scientist, the kind who uses science and high-tech engineering to turn himself into a super villain. The role eventually went to Joseph Culp (via IMDb), though considering the film's reception — and the fact that a documentary detailing the story behind its terribleness made for far more compelling viewing according to its 88% score on the Tomatometer) — it's unlikely Ruffalo could have done much to alter the unreleased movie's legacy.
1994 was a strange time for the not-yet franchise-happy super hero movie. Though Tim Burton's "Batman" was released just five years before, it would be another four years before Stephen Norrington's "Blade" changed the face of big screen comic book adaptations for good. When Fox tapped Corman to direct "The Fantastic Four," as Insider relays, "The point wasn't to make money, or even release it, it was all a business decision in order to hold onto the film rights." Given the accidental joke of a film that Ruffalo could have found himself in vs where he ended up in the MCU, it would appear that the young actor's "loss" was more like a narrowly-avoided misstep.