Why Javier Escano From Chicago P.D. Looks So Familiar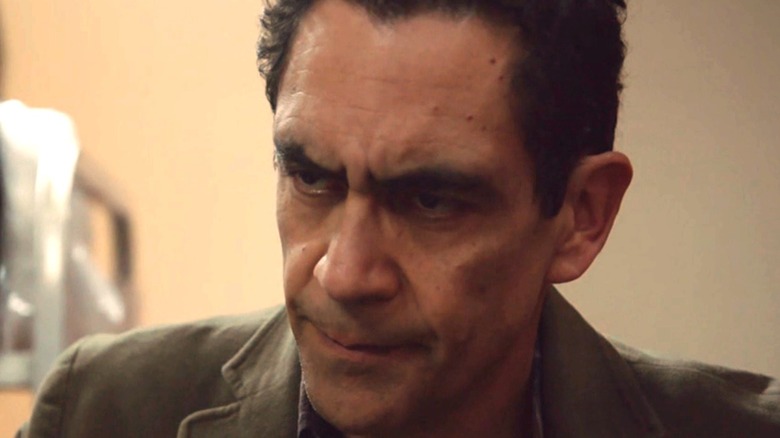 NBC
"Chicago P.D." has a new villain on the scene. That may not be a very eventful statement in isolation, given how crime procedurals swap out antagonists more frequently than Tony Stark changes Iron Man suits, however, this time is different. Over the course of two Season 9 episodes, we've seen the character Javier Escano go from just another citizen to one of the Chicago P.D.'s most wanted. Promos have built him up as a near-untraceable cartel leader who Voight (Jason Beghe) and the others can't seem to connect to any crime. He certainly isn't your bargain bin criminal, the kind you could lock up and forget about.
Though, that may be why he looks so familiar to some fans. Escano himself is an enigmatic villain, but that doesn't explain why one might get a sense of dejà vu from seeing his face. It's more likely that they are recognizing Escano's actor, José Zúñiga. Though that name may be new to many, Zúñiga has been around for a long time, and has made a career out of appearing on crime procedurals just like "Chicago P.D." As a result, there is a good chance that you've been watching Zúñiga for years without even knowing it.
The '90s were the beginning of Zuniga's crime show career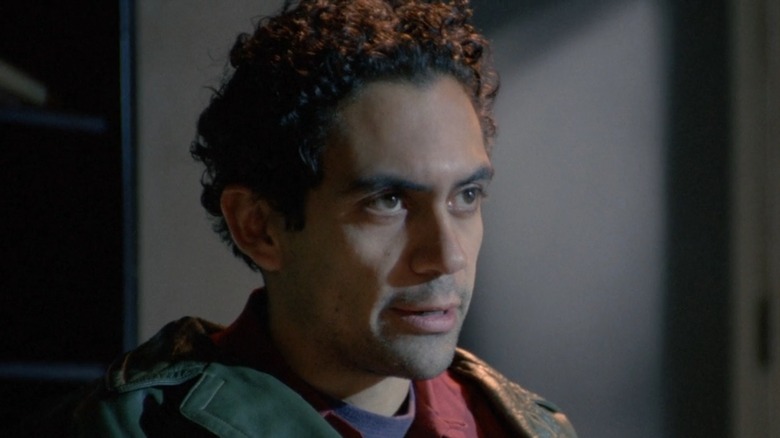 ABC
José Zúñiga kicked off his screen acting career in 1991 with the film "Riding the Rails," a little-known movie with only two credits on IMDb. From those humble beginnings, however, Zúñiga got his foot in the door. It wasn't long before he was cast in his first procedural crime series, the 1992 episode of "Law & Order" entitled "Wedded Bliss." This would begin a long trend for Zúñiga, who has spent much of his career playing parts in various crime dramas.
It didn't take very long for Zúñiga to fall into this niche, either. While his resume throughout the 1990s is peppered with a multitude of shows and films of various genres, his most notable credits still belong to series like "NYPD Blue," "The Cosby Mysteries," and "Sins in the City." His earliest recurring role in one of these series began in 1994 for the crime procedural "New York Undercover," where he played the character Jimmy Torres in a total of five episodes.
Zuniga appeared on CSI and other crime capers in the 2000s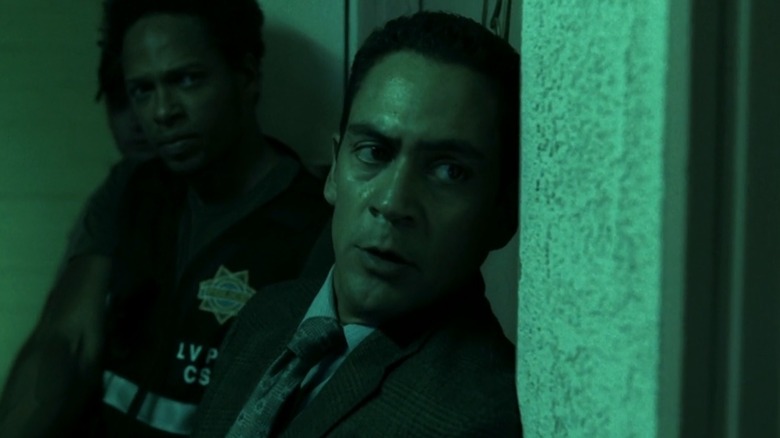 CBS
Once José Zúñiga found his home in crime shows, he stayed there. Though he had brief stints in other genres, including sitcoms such as "That's Life" and big-budget films like "Constantine," "Mission: Impossible III," and "Twilight," Zúñiga still mostly appeared in procedural crime shows. Throughout the 2000s, Zúñiga's face showed up in a smattering of shows that include "The Shield," "Law & Order: Special Victims Unit," "Bones," "Dexter," "24," "Prison Break," and more. In fact, it might actually be easier to name all of the crime series that Zúñiga hasn't been a part of.
While this has made for an extensive and impressive series of notches on Zúñiga's belt, most of these roles were one or two episode affairs. Only in "CSI: Crime Scene Investigation" did Zúñiga land a stable recurring part. Between 2004 and 2010, Zúñiga appeared in a dozen episodes of the series as Detective Chris Cavaliere. He first appears in the Season 4 episode "Getting Off," where he helps solve the murder of a clown named Doodles (Kevin C. Carr).
However, that wasn't Zúñiga's only stint in the "CSI" franchise. He also appeared in three episodes of "CSI: Miami" in the 2000s, two of which as the same character, Juan Ortega. However, he first appeared on the series in 2003 as Carl Galaz.
Zuniga did something new in Agents of SHIELD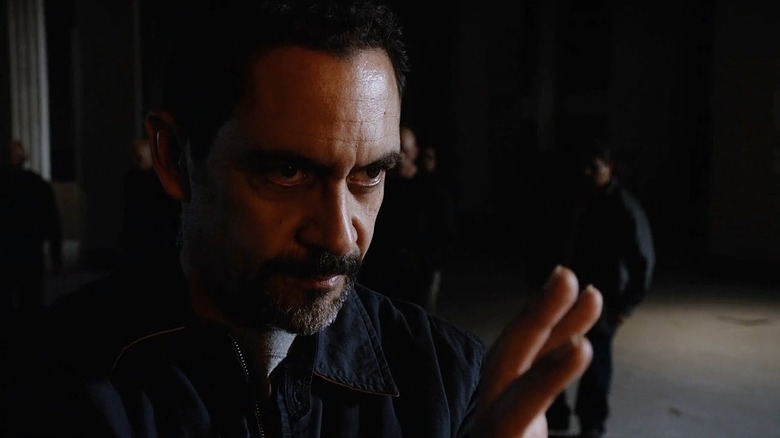 Marvel Studios/Disney+
The early part of the 2010s meant more crime roles for José Zúñiga. If he wasn't appearing on a crime show like "Law & Order" or "Criminal Minds," he was likely playing a crime role. When he had a brief stint on the drama 'Desperate Housewives," for instance, it was as Detective Heredia. One exception to this came in 2011, with the short-lived science fiction series, "The Event." While "The Event" would only last a single season, it wouldn't be the only sci-fi-fantasy series that Zúñiga would play a role in.
Along with his usual collection of crime roles, Zúñiga also joined the cast of "Agents of S.H.I.E.L.D." in 2016. Starting with Season 3, Zúñiga portrayed Eli Morrow, the uncle to Gabe and Robbie Reyes (Lorenzo James Henrie and Gabriel Luna), the latter of whom is the demonic hero Ghost Rider (via MCU Wiki). As an employee at Momentum Labs, Morrow became privy to the experiments his colleagues were doing on the Darkhold (that spooky magic book from the end of "WandaVision"). Morrow succeeds in using the book to give himself godlike powers, but is defeated and killed in a final confrontation with the Ghost Rider, his own nephew.
Zuniga fulfilled a lifelong dream with Dark Tower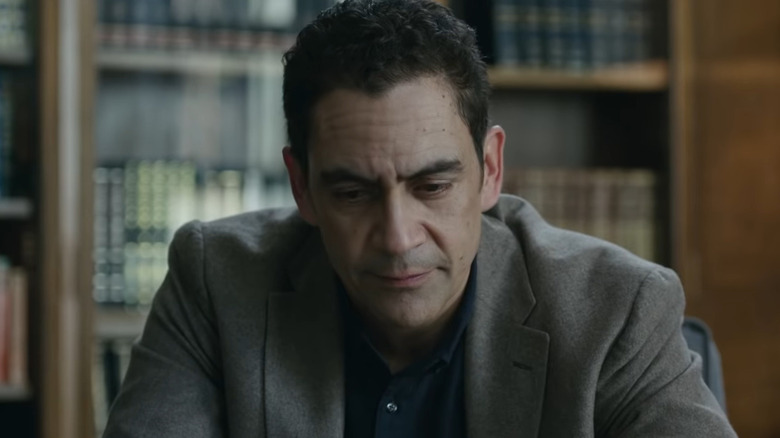 Sony Pictures Releasing
One of the most unique roles José Zúñiga took during the 2010s was also a bit of wish fulfillment for the actor. While the film itself didn't succeed as many hoped, Zúñiga was still happy to be a part of "The Dark Tower," an adaptation of the Stephen King novels of the same name. Starring alongside Idris Elba and Matthew McConaughey, Zúñiga portrayed Dr. Hotchkiss, the therapist who helps protagonist Jake (Tom Taylor) make sense of his strange visions.
In an interview with DesdeHollywood, Zúñiga explained why he was so excited for the role. "It was something that I could never have imagined," Zúñiga said. "I couldn't believe it! I asked the director why he chose me and Nikolaj [Arcel] said 'I saw something in you that immediately made me feel that you were the right person.' I was lucky, but also predestined because I always wanted to work in a Stephen King adaptation. It was half a miracle!"
According to Zúñiga, the studio had planned to make more films in the "Dark Tower" series, hopefully giving his character a more prominent role than he had in the books. However, the film was a financial and critical failure. Two of its four award nominations were for most disappointing film, and it only has a 16% on Rotten Tomatoes. These shortcomings inevitably closed the books on the future of "The Dark Tower."
Snowfall saw Zuniga playing an ambitious cartel member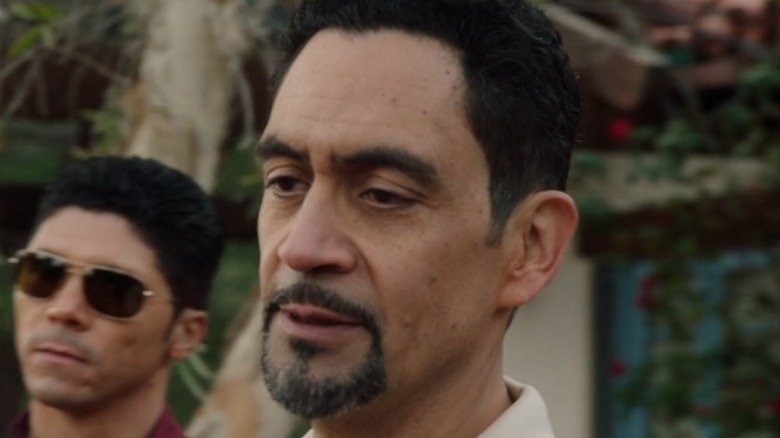 FX
In 2017, the same year as his role in "The Dark Tower," José Zúñiga also started appearing on the FX series "Snowfall." As a veteran of TV crime dramas, Zúñiga was perfect for a role in "Snowfall," which focuses on the crack epidemic of 1980s Los Angeles. Though he himself is of Honduran descent, Zúñiga portrayed Mexican cartel member Ramiro Nava. The character served as a prime antagonist for much of Season 1 thanks to his position as second-in-command of the Villanueva Cartel.
Zúñiga proved to be convincing as a ruthless crime boss. Unfortunately, his time on the series would not last forever. Though he made a good villain, Nava's ambitions outgrew his capabilities. Aiming to take over the Villanueva Cartel after its leader, Mauricio (Carlos Linares), died, Nava was eventually killed off by the street gang, Los Monarcas. In total, he only appeared in five episodes of the series.
Zuniga continued his crime show legacy with Narcos: Mexico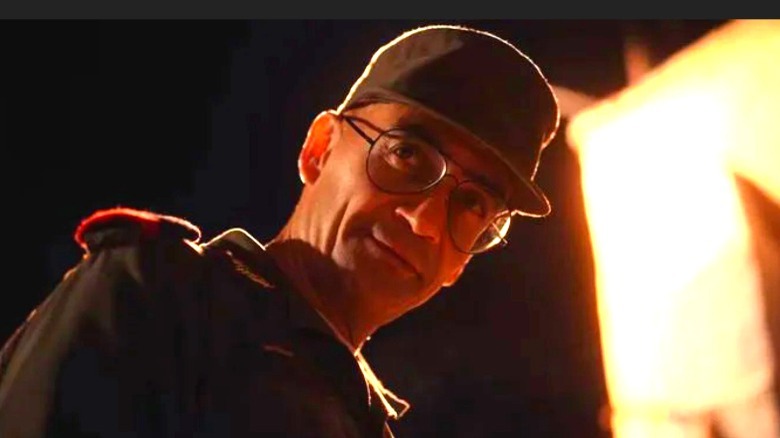 Netflix
Though José Zúñiga's "Snowfall" character was inevitably short-lived, it was good practice for his roles to come. Not only did he play a crime boss in the more recent episodes of "Chicago P.D.," but he also landed a regular role in 2021's "Narcos: Mexico," the dramatized accounts of the lives of real-world drug lords. Despite having played crime lords in the recent past, Zúñiga instead played the part of Mexican army general and anti-drug official Jesus Gutierrez Rebollo. Though, you shouldn't let the fancy title fool you. Rebollo may not be a crime lord, but in both real life and the show he was dirty, and actually worked with Cartel members (via New York Times).
Meanwhile, Zúñiga also played a role in the sci-fi series "The Expanse." As Carlos "Bull" de Baca, Zúñiga appeared several times over the course of the show's 5th season. While never a central character to the storyline, Bull's role was actually changed somewhat significantly from the novels (via The Expanse Wiki). As a worker on Tycho station, Bull originally showed up in what would have been the show's third season. His character also died in the novels long before he showed up in the show. Thankfully, he is alive and well in the current series.