The Surprising Way Vin Diesel Got His First Acting Role As A Kid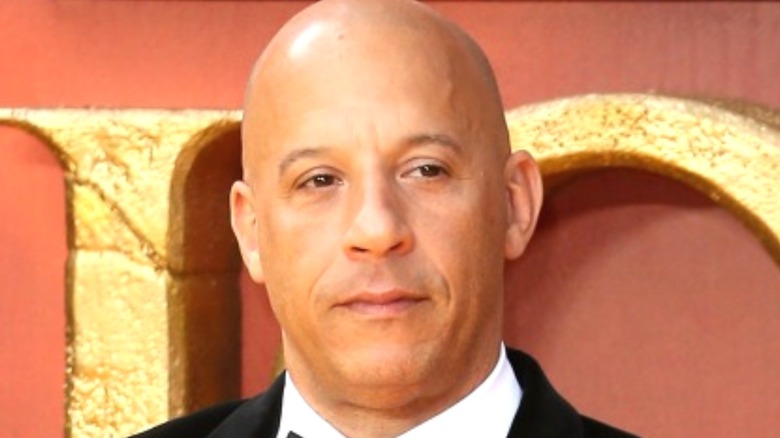 Cubankite/Shutterstock
Vin Diesel, one of Hollywood's biggest and baddest movie stars, has been doing his thing as an actor for over four-and-a-half decades now. But what many people don't know is the surprising — and also illegal — way that the "Fast and Furious" action icon got his start in show-business.
Before his days as Dominic Toretto, Xander Cage, and Riddick, Diesel worked as an up-and-coming screen star in New York City, while also doing some bouncer and telemarketer gigs on the side (via CNN and News & Record). Before that, the now-54-year-old was a young Hunter College student studying English (via Hunter). But neither of these places were where Diesel's acting career ultimately blossomed. That would occur much earlier at Manhattan's Theater for the New City, while Diesel was just 7 years old. According to reports, a life-altering event happened to the future Hollywood legend at the theater one day — and it's something he'll likely never forget.
Diesel got caught vandalizing a New York theater by a stage director, who then offered him a role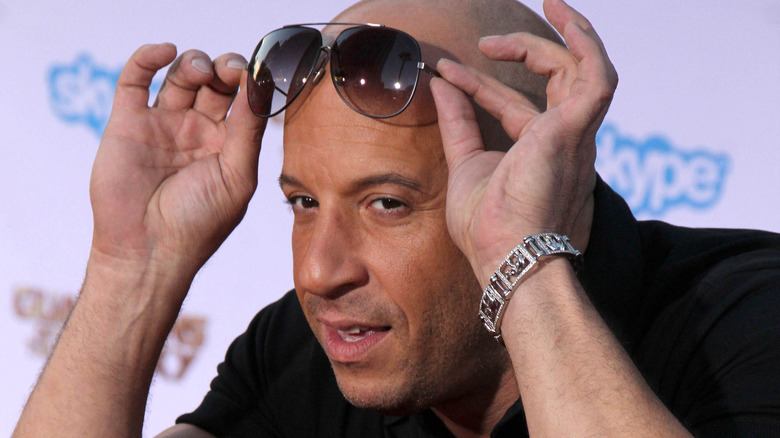 Kathy Hutchins/Shutterstock
It was a moment that most likely still sticks with Vin Diesel to this very day, as well as the theater director who busted him. "I thought she was going to call the cops," he recalled to People Magazine in 2002 of his life-changing run-in (via CNN). Diesel had been with a group of friends and was vandalizing and treating Theater for the New City in Manhattan like his own personal "playground," as People reports, when artistic director Crystal Field stumbled upon them.
"She said, 'If you guys want to play here, come every day at four o'clock and learn your lines,'" Diesel remembered. And he's been performing ever since. "There's an air of mystery and danger about Vin," said Diesel's "XXX" co-star Samuel L. Jackson in the same 2002 People profile piece that Diesel was interviewed for. "But he also has a little bit of the just-like-us quality."
While most of Diesel's career is now focused on the "Fast and Furious" franchise, the actor has also done loads of other projects in recent years and decades. This includes his work with Marvel as the voice for Groot from the "Guardians of the Galaxy" movies and other stand-alone films, like "Bloodshot."