Is There A New Law & Order Episode On Tonight? (March 24, 2022)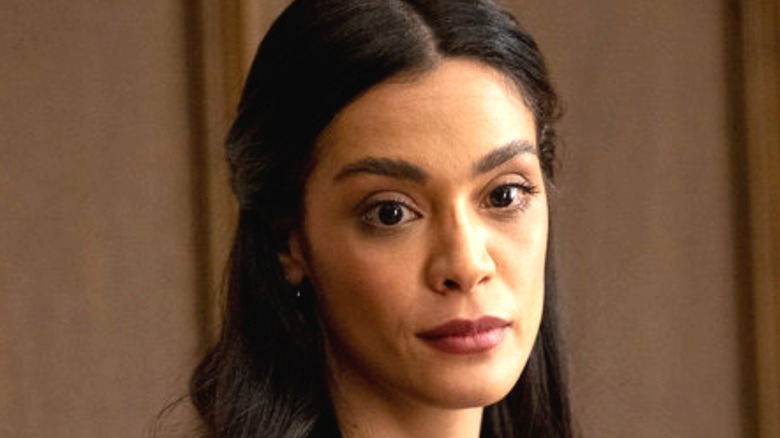 Scott Gries/NBC
Last time we left "Law & Order," tensions were running a little hotter than usual after Assistant District Attorney, Samantha Moroun (Odelya Halevi) tested her limits and suffered the wrath of no-nonsense, Executive Assistant District Attorney Nolan Price (Hugh Dancy). Price even threatened to fire her should she ever pull any similar antics without his knowledge. It was another example of these law-loving heroes testing their limits, but just when are we going to see if those limits are going to be broken in an all-new episode?
Worry not, dedicated TV viewer. We've done the work and we've got the scoop on the next new episode of the revenant "Law & Order." So, are we turning up to an all-new crime scene this week — or are Dick Wolf and company planning to leave us dangling? The answer probably isn't the one you were hoping for when you woke up and went about your daily Googling.
Law & Order won't be airing a new episode tonight
Ah phooey. Bad news "Law & Order" fans, as we won't be getting a new episode of the latest season tonight. Instead, it'll be another rerun. It's going to be a rough week for police procedural viewers, as the entire suite of "Law & Order" shows takes a break. That's right, not only is "Law & Order" airing a rerun, but so is "Law & Order: Special Victims Unit" and "Law & Order: Organized Crime." 
For now, we can only wait with bated breath for an all new episode in the show's impressive 21st season, which sees the return of Anthony Anderson and Sam Waterston, the latter of whom has been a mainstay for decades. We'll be reunited with them once again on April 7 (via IMDb) and from there, the world can let out a sigh of relief, knowing that everything will be back to normal and that the iconic procedural show will continue to outlive us all. Hurrah.