The Drake & Josh Reboot We Thankfully Never Got To See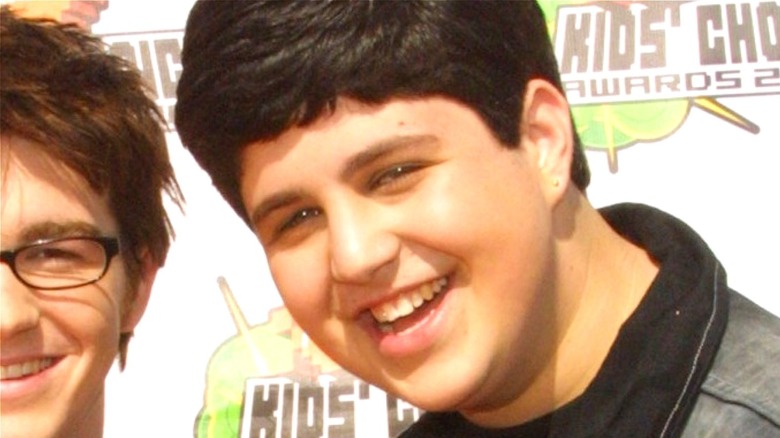 Frederick M. Brown/Getty
Produced as part of a number of popular teen shows created for Nickelodeon by Dan Schneider, "Drake & Josh" focused on two step brothers who have to learn to live together. Where Drake (Drake Bell) is a popular kid who has his own band and is good at flirting with girls, Josh (Josh Peck) is an awkward and caring intellectual. The clashing personalities go through a number of challenges and teenage difficulties, and that's not even including the machinations of younger sister Megan (Miranda Cosgrove).
After the show wrapped in 2007, Drake Bell and Josh Peck went their separate ways, and unlike their fictional characters, the two don't get along that well. Bell publicly called out Peck on social media for not inviting him to his wedding, and later claimed that, after he apologized to Peck's wife, Josh still exaggerated the details of the incident (via Buzzfeed).
On a podcast with his wife Janet Von Schmeling called "Drake & Janet," Drake Bell then revealed the details about a "Drake & Josh" reboot Peck had planned. And after hearing the plot of the revival, it might be a good thing that the two are still feuding.
Josh Peck's script for a Drake & Josh reboot had a lot of racist stereotypes
According to Buzzfeed, Drake Bell told "Drake & Janet" listeners that Josh Peck's idea for a new "Drake & Josh" series would have grown-up versions of the characters and ruder jokes. However, Peck's script also relied on stereotypes that threw Bell off right away.
The musician and actor was offended in part because his wife is from Paraguay and the script had tons of harmful Mexican stereotypes. This included Drake performing at a quinceanera, but it's for "'newly 15-year-old Elena...the daughter of the biggest drug kingpin in Mexico'." There's even a mariachi band backing Drake, and the kingpin refuses to pay him, which, as Janet points out, is "another terrible stereotype." For Bell, the jokes were "a direct insult" to his time playing music and living in Mexico.
Naturally he and Janet turned the project down, meaning that, unlike the "iCarly" reboot, nostalgic viewers won't get to see an older and wiser "Drake & Josh" appear on the small screen again anytime soon.