The Best Sitcom No One Watched Is Finally Blowing Up On Netflix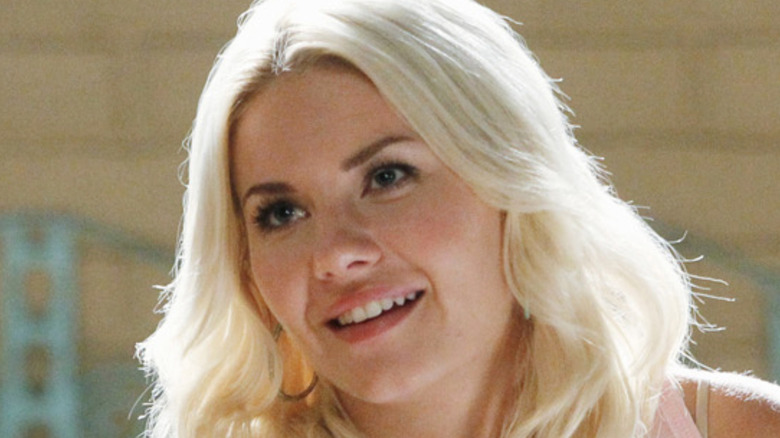 ABC
A forgotten ABC sitcom is experiencing a major surge in popularity right now, thanks to Netflix. The series in question is none other than "Happy Endings," an acclaimed TV network comedy from the early 2010s, which many Netflix subscribers are only just now getting around to watching. Despite being remembered by its fans as one of the most critically beloved network sitcoms of the past decade (via Complex), "Happy Endings" was far from a hit when it was originally on the air.
The series boasted an impressive ensemble cast of proven comedy performers, including Eliza Coupe, Elisha Cuthbert, Damon Wayans Jr., Adam Pally, and Zachary Knighton, and received rave reviews from critics (via Vox). However, "Happy Endings" failed to achieve the kind of popular success that it needed to stay on the air — no thanks to some questionable scheduling decisions on ABC's part (via Vulture) — and was canceled after just three seasons and 57 episodes.
Now, a little over eight years after coming to an end, "Happy Endings" is receiving a second chance in the limelight. That's a good thing too, considering just how much the series has to offer to anyone checking it out for the first time.
Happy Endings is a hilarious ensemble comedy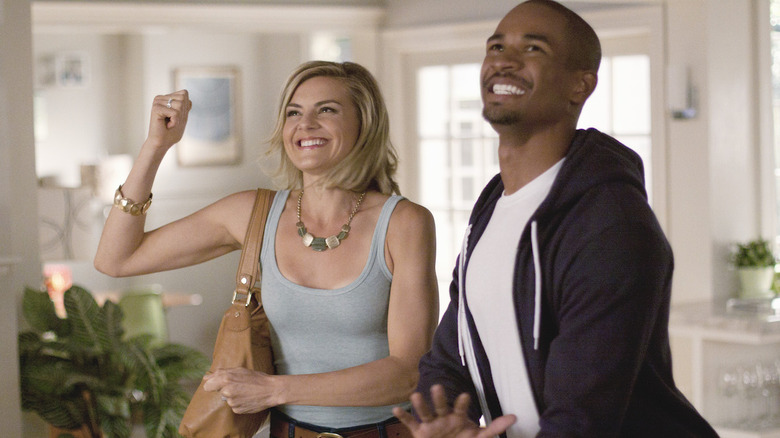 ABC
Created by David Caspe, "Happy Endings" follows the lives of six young friends living in Chicago as they each try to grow used to the responsibilities and problems of adulthood. Originally written off as just another "Friends" copycat, "Happy Endings" quickly proved its worth as a unique network comedy, the likes of which viewers rarely see.
A large part of the show's success had to do with the screen chemistry and comedic talents of its core cast members. Eliza Coupe and Damon Wayans Jr., in particular, managed to win over the hearts of the show's viewers with their performances as Jane and Brad, who might just be one of the best TV married couples of recent memory. It wasn't just the work of its actors that made "Happy Endings" such a memorable critical darling though. The series made a name for itself by embracing the zanier and weirder sides of its characters — and often took the time to showcase the kind of strangely specific jokes and rare interpersonal dynamics that can only grow out of longtime friendships.
All of which is to say that the relationships in "Happy Endings" were all believable, in spite of the show's often absurd and goofy narrative detours. That's why it was so fun to watch when it was originally on the air and still is to this day.