The One Actor Who Starred In Both The Rush Hour Films And TV Series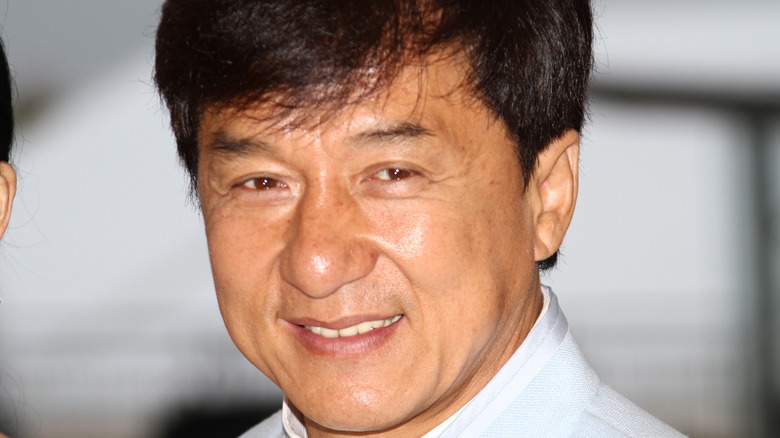 Denis Makarenko/Shutterstock
It remains to be seen whether a "Rush Hour 4" will ever actually come together, but interest in the franchise has remained high since "Rush Hour 3" was released in 2007. In 2016, producers even took a swing at adapting the franchise to television without main stars Chris Tucker and Jackie Chan as Detectives Carter and Lee.
In the films, these two cops go from complete opposites to bickering best friends and partners in true buddy cop fashion in 1998's "Rush Hour," which was a massive box office draw, bringing in over $240 million worldwide on a $33 million budget (via Box Office Mojo). The television adaptation of "Rush Hour," though, replaced Tucker with Justin Hires and Chan with Jonathan Patrick-Foo. While Tucker and Chan weren't involved, Tucker did say it was an "honor" to see the film series adapted for TV (via HipHollywood). The show partly retold the story from the original "Rush Hour" in a pilot episode directed by Jon Turteltaub and then tried to branch out away from the film trilogy, but it was axed after only one season. 
Besides some character names and traits, there are not a lot of major similarities between the "Rush Hour" movies and "Rush Hour" TV series. There was, however, one actor who happened to appear in both the original trilogy and the television remake, an honor not even held by Tucker or Chan. 
One actor was in two Rush Hour movies and the TV series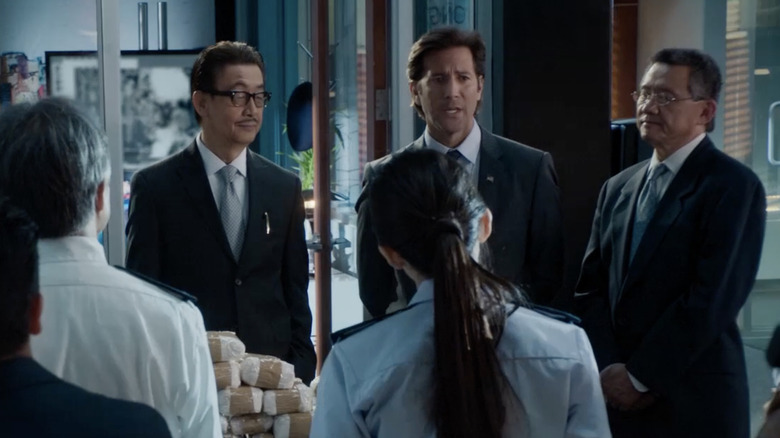 CW
Though he may not be known by name to "Rush Hour" fans, actor George Cheung's face is no doubt familiar. Cheung had small roles in two "Rush Hour" movies, appearing in the first installment in 1998 and the third in 2007, both directed by Brett Ratner. In "Rush Hour," Cheung appears as the driver for Soo Yung, the girl who is eventually kidnapped, kicking off the movie's plot: Folks may remember him patiently listening to Soo Yung sing Mariah Carey's "Fantasy" in true late 1990s fashion. Cheung is also a stuntman, and he was credited as working on the stunts for "Rush Hour 3" in 2007. He even appeared on camera as "Reynard Triad Gangster" in an uncredited role.
Cheung would go on to appear in the pilot of "Rush Hour" — arguably the most notable episode, as it covers similar story beats as the first film, and it was helmed by "National Treasure" director Jon Turteltaub. Cheung appeared as Captain Chen, superior to Detective Lee (Jonathan Patrick-Foo) in Hong Kong, who praises Lee after a big bust. 
The "Rush Hour" show never managed to break out from the shadow of the "Rush Hour" trilogy, but Cheung's early appearance was a fitting and respectable passing of the baton, even if it was only for a short while. Now, years later, fans are back to waiting for a potential "Rush Hour 4."