The Real Reason Alfonso Herrera Left Queen Of The South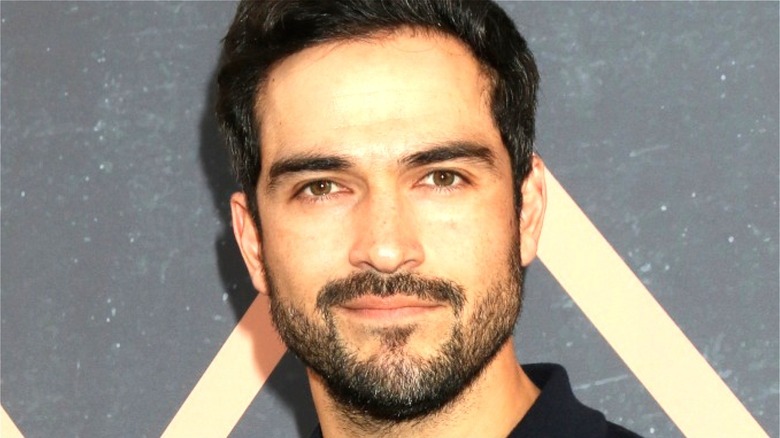 Kathy Hutchins/Shutterstock
There have been a great many crime drama TV series over the years, but that doesn't stop new, genuinely fresh takes on the genre from cropping up every so often. One example of that is USA's "Queen of the South," a U.S. adaptation of the Mexican telenovela "La Reina del Sur." "Queen of the South" made a huge splash for five seasons with its story of Teresa Mendoza (Alice Braga), a poor Mexican woman who becomes a mightily powerful drug lord.
In addition to the poise and charisma of its central star, "Queen of the South" became known for its propulsive storytelling, with countless sharp turns affecting the lives of a host of memorable characters. The story of Javier Jimenez (Alfonso Herrera), who entered the show as a recurring character on Season 3 and became a regular on Season 4, became particularly popular. But, when Javier met a grisly demise at the end of the season, fans wondered what could have prompted the writers to write him out of the show. The answer, as it would seem, has to do with Alfonso Herrera's contract.
Alfonso Herrera only signed on to do a single season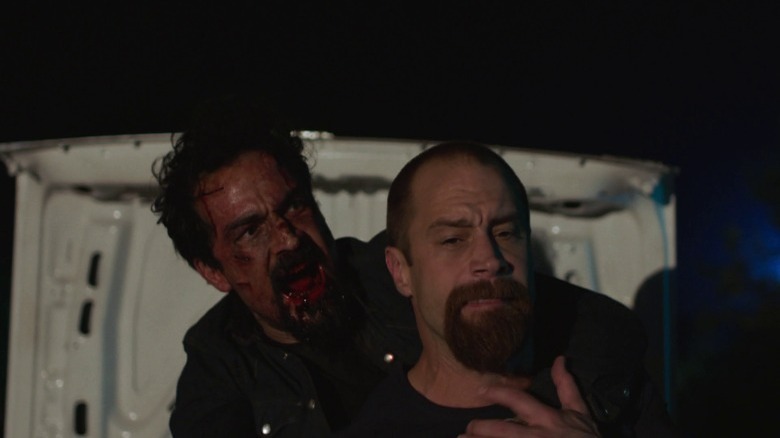 USA Network
Spoilers for "Queen of the South" follow.
At the end of the fourth season of "Queen of the South," Teresa is forced to give up Javier to Judge Cecil Lafayette (David Andrews), and Javier is subsequently placed in the hands of Randall Green (Cory Hart), who intends to kill him by dousing him in gasoline and lighting him on fire. But at the very last moment of his life, Javier is able to avenge the death of Emilia (Sofia Lama) at Randall's hands by grabbing him and taking him out too.
The intensity of the character's ending only made fans more despondent at the fact that Alfonso Herrera was exiting the show. But, according to Express, that was always the way it was meant to be. In an interview about the reason for Hererra's departure, the show's co-showrunner Dailyn Rodriguez said, "Well, there was actually a logistical reason, Alfonso Herrera only signed on to do one season of the show ... So, we knew that he wasn't going to come back -– not that he didn't want to. He wanted to do one season."
The writers planned for his character to make a huge impact in a limited time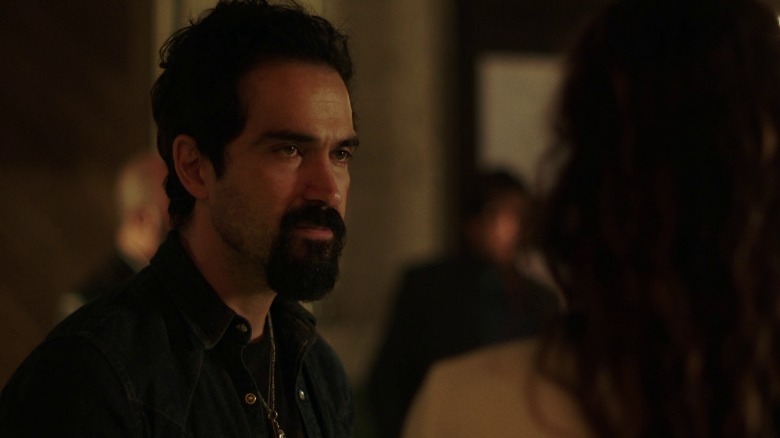 USA Network
In other words, the writers of "Queen of the South" knew all along that they had exactly one year's worth of episodes to put Javier to good use. Therefore, per Dailyn Rodriguez, a question hovered over the writers' room from the get-go. "When we started the season, we took the opportunity to figure out: what is this great way that we can tell a story with his character, give him a meaty, amazing storyline but ultimately have that storyline really affect Teresa?" the co-showrunner told Express.
They opted to make Javier a pivotal player by planning out his story, and its relationship to Teresa's story, around the concept of a "domino effect," with ramifications that would exceed the scope of his own story. Everything leads to Teresa's ultimate decision to hand him over to Lafayette, and that decision permanently changes her as a character, with lasting repercussions on her series-wide trajectory. "We were really happy with the result. We thought it was really affecting," Rodriguez said.
Alfonso Herrera is a very in-demand actor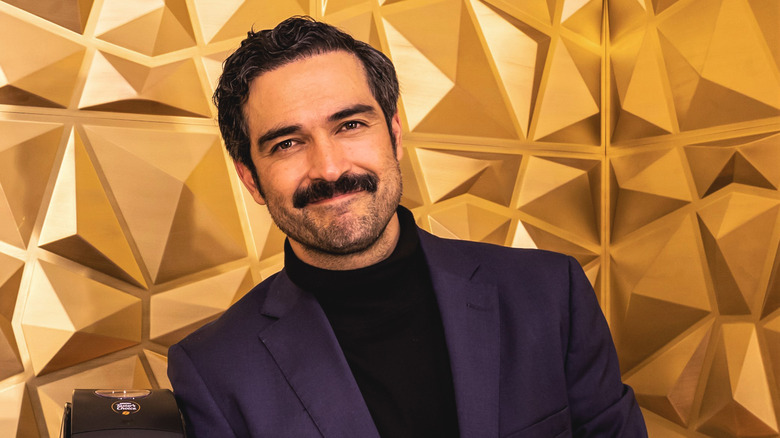 Medios Y Media/Getty Images
It's understandable that Alfonso Herrera would have signed on for a single season as a series regular, considering what a sought-after quantity he is. In Dailyn Rodriguez's own words, "We had such an amazing time working with him. We were so sad and he kinda actually regretted it at the end ... But he's such a sought-after actor in Mexico and he's so talented, he had other projects he wanted to work on."
Indeed, shortly after his stint on "Queen of the South," Herrera had already found his way to a steady part on the set of "Sitiados: México," a Fox Premium historical drama series in which he starred with his former "Sense8" co-star Eréndira Ibarra. He also gave an acclaimed performance as Ignacio de la Torre y Mier in the historical film "Dance of the 41," about the famous 1901 scandal in which a party of queer Mexican men was interrupted by an illegal police raid — a role that won him an Ariel Award for Best Actor (via IMDb). He also starred for a week in the streaming-only theater piece "El paraíso de la invención" alongside "Roma" star Marina de Tavira (via Time Out Mexico). And, in 2022, he returned to American soil to join "Ozark" as a series regular, in the role of Javier "Javi" Elizonndro.