The Ending Of Queen Of The South Season 4 Explained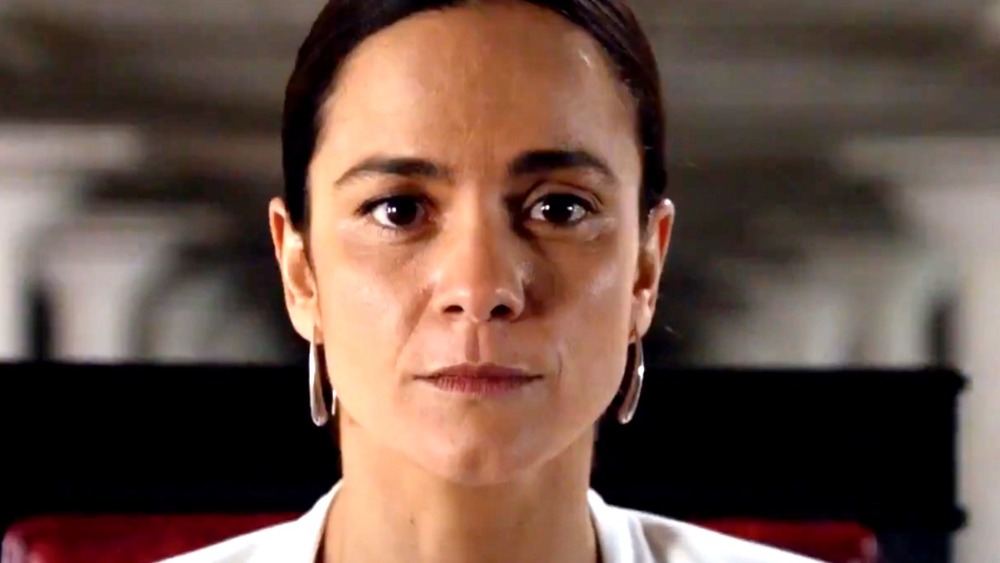 NBCUniversal Television Distribution
USA crime drama Queen of the South follows Teresa Mendoza (Alice Braga), a poor Mexican woman who rises in stature as she builds a massive drug empire over the course of four seasons. Yet her newfound status only brings Teresa further complications, which doesn't even include the DEA, mutiny within the ranks, and rivals conspiring to bring her down. The series focuses on the drug lord's fight not just for wealth and power, but to survive.
Season 4 saw Teresa expanding her territory into New Orleans but she faced multiple setbacks in the process. Queen fans are used to seeing Teresa having to struggle, but the season took it to a whole new level, with the cartel leader growing more and more ruthless with every tragedy and every violent act.
The season finale, "Vienen Por Ti ("They Come For You"), left viewers on an enigmatic cliffhanger that has yet to be answered by a fifth and final season. Let's take a look at exactly where Teresa was left at the end of Queen of The South season 4.
Warning: spoilers are ahead!
This season has made Teresa far more ruthless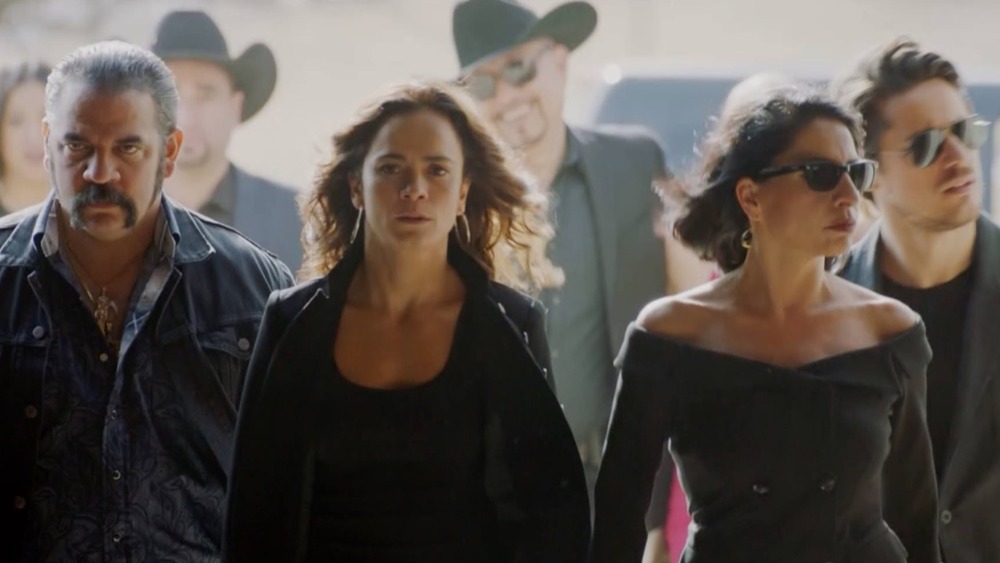 NBCUniversal Television Distribution
After a season centered around the bloody feud between Teresa and corrupt local judge Lafeyette, one thing is for certain: Teresa has finally become the drug lord she wanted to be, but at a terrible cost. The conflict led to the death of her godson Tony and ultimately hastened her evolution. Per EW, co-showrunner Ben Lobato said that "Tony's death really is a catalyst and a turning point for her. This is now arching for her towards the one thing that we've all been waiting for, which is for her to become queen."
This meant a lot of sacrifice in the finale, including offering up loyal henchman Javier in order to stop the bloodshed for the moment, and letting down new lover Eddie because he'd be in danger every second of their lives together. Things are seemingly winding down for the cartel in the last few minutes, though, as Teresa prepares to ally with the Russian mob and bring her drugs into New York.
The key word here is "seemingly," as the last few minutes of "Vienen Por Ti" indicate.
A shocking cliffhanger sets up an explosive final season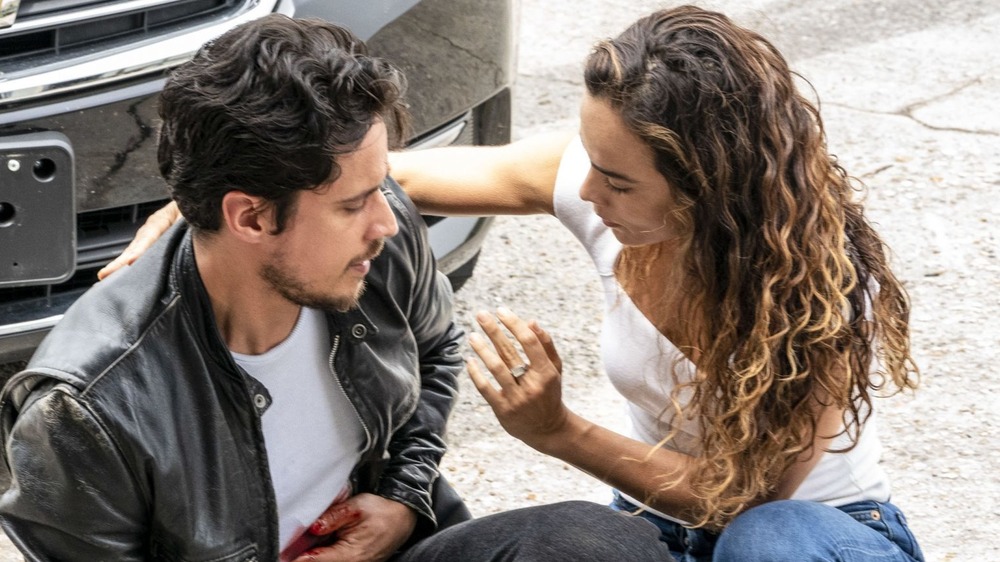 NBCUniversal Television Distribution
In the last scene of the season 4 finale, a mysterious car pulls up to Teresa's warehouse and dumps James, the former Mendoza sicario and Teresa's love interest, into her waiting arms. Badly injured, James tells her that "They're coming for you." But who exactly is coming? Which people, or which organization, has it out for Teresa?
Viewers were eager for the fifth — and now final — season of Queen of the South to follow up on that massive cliffhanger last year, but COVID-19 meant filming was delayed indefinitely. Luckily, shooting has finally wrapped after almost two years of waiting, and the last season of Queen of the South is now set to premiere on April 7, 2021. In the meantime, if you need to binge watch the series quickly and catch up, the first few seasons are available to stream on Netflix.