The MCU Easter Egg We'll Never Get To See In Free Guy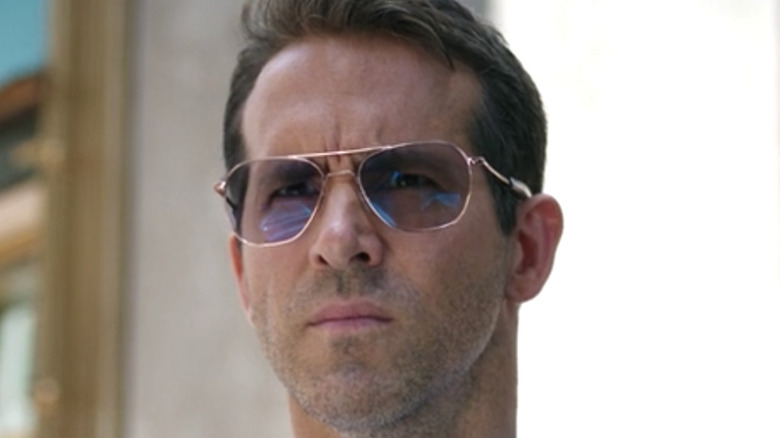 20th Century Studios
"Free Guy" was one of the few box office success stories of last year. The story of an NPC (non-playable character) in a video game who breaks from his programming went on to gross over $330 million worldwide following its debut in August 2021 (via Box Office Mojo). The movie brought in a massive haul while numerous other releases failed to click with audiences in theaters, what with the industry still greatly affected by COVID-19 closures and release delays. Even more impressive is the fact that "Free Guy" is an original movie in a sea of ever-expanding IP content from major studios, co-written by Zak Penn ("Ready Player One") and Matt Lieberman ("The Christmas Chronicles"), and directed by Shawn Levy ("The Adam Project").
Part of the flick's charm for audiences were some of the numerous cameos and Easter eggs Levy and star-producer Ryan Reynolds weaved into the story. The third act of "Free Guy" includes a final confrontation with multiple Marvel Cinematic Universe references thrown in — a benefit Levy and Reynolds found they had after Disney, which owns Marvel, bought what is now 20th Century Studios, the studio behind "Free Guy." There is one major Marvel Easter egg that could have been thrown in with the others. But, sadly, audiences will never get to see the moment, something Reynolds said he regrets in a recent interview.
Reynolds laments not being able to use Thor's hammer in Free Guy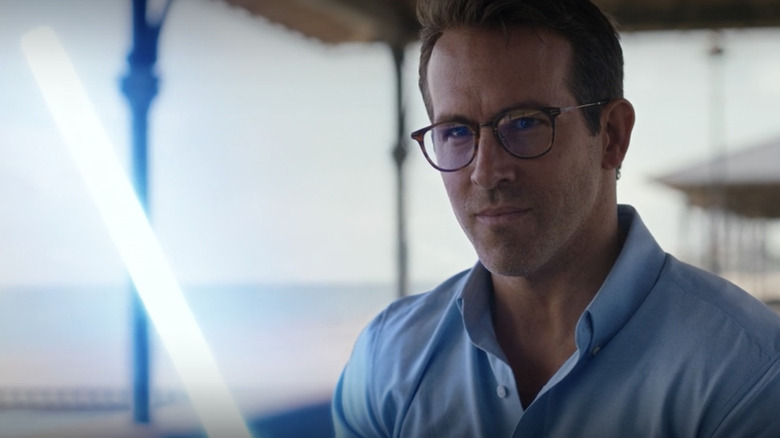 20th Century Studios
In the third act of "Free Guy," Guy (Ryan Reynolds) finds himself able to use various weapons, something that leads to direct references to the Marvel canon and "Star Wars." Director Shawn Levy revealed he and Reynolds asked for permission to use "a lightsaber, or Cap's shield, or Hulk's fist" in a good old-fashioned letter. "We wrote a letter to Disney: 'Dear Disney, this is Shawn Levy and Ryan Reynolds, could we use a lightsaber, or Cap's shield or Hulk's fist?'" Levy said (via Variety). The director added that Reynold recalled Disney may have recommended choosing only one or two, but they "just decided to use all of them."
Reynolds also revealed, however, that "all of them" is an understatement as they did not take the extra step and include Thor's hammer, Mjolnir. "I do regret that we didn't do something with Thor's hammer," Reynolds told Variety in the same interview, later adding, "At that point, they had already made a tiny little purchase of Fox Studios, so we were technically a Disney movie anyway."
Thor's hammer may not have made it into "Free Guy," but there is always a chance it does in a potential sequel, which Levy and Reynolds have said they are developing and will produce if they can "crack" the script (via Collider).