Why Kiefer Sutherland Won't Watch His Own Movies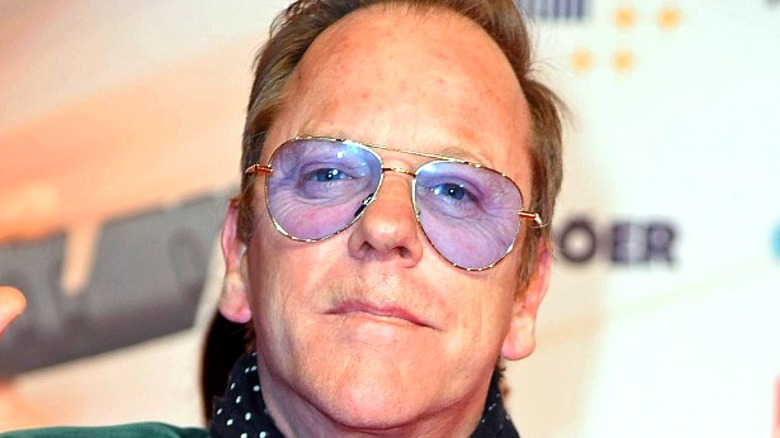 Tristar Media/Getty
With over 100 acting credits under his belt and a career spanning more than four decades, Kiefer Sutherland is one of the best examples of a living Hollywood legend. From "The Lost Boys" to "Young Guns" to "Flatliners" — and, of course, his iconic run on "24" — it's hard to find someone with a track record like Sutherland, especially when it comes to his TV shows and movies. Just don't expect the longtime star to actually watch any of them.
"I don't normally watch the stuff I film," Sutherland once explained on "Jimmy Kimmel Live" in 2016 (via ABC). Sutherland's lifetime of acting stretches back to his early years when he was still very impressionable and sensitive about his work, the actor told Kimmel. Two of his biggest films, "Stand by Me" and "The Lost Boys," came out while Sutherland was 19 and 20, respectively (via IMDb). According to him, something that happened during a screener for one of these movies ultimately caused him to never want to watch his work again, especially his films.
Sutherland's work on Stand By Me changed his attitude about watching his movies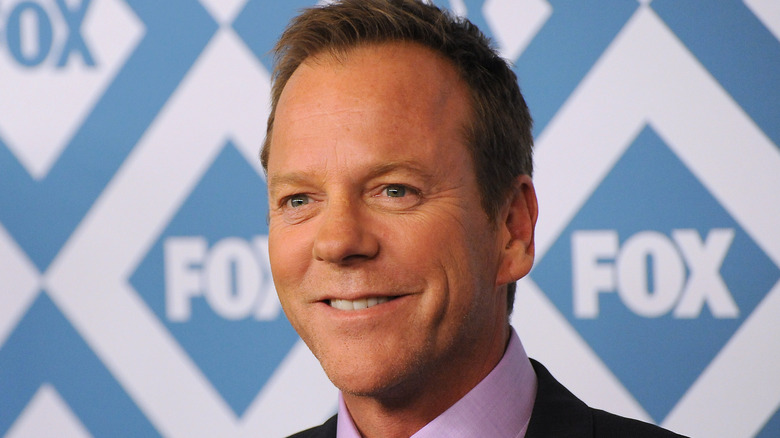 Featureflash Photo Agency/Shutterstock
According to Kiefer Sutherland, his main reason for avoiding his own stuff is because he knows he can't change the past and that he is his own worst film critic. He says the epiphany came following a screening of "Stand By Me" in the summer of 1986. As Sutherland explained to Jimmy Kimmel, "I was absolutely horrified by what I had done in the movie, and then it was the biggest hit of the summer and it changed my life, so I figured maybe I shouldn't watch the stuff I do" (via ABC). According to Sutherland, he had a "very specific idea" of what he wanted to accomplish in "Stand By Me" with his character, Ace Merrill, the film's bully. But it never came across on screen.
"Everything I thought I wanted to do, I hadn't done at all," Sutherland said on "The Jonathan Ross Show" in 2014 (via Digital Spy). "All I saw was myself up there and I was mortified and my girlfriend was saying, 'I thought it was really great.' I said, 'Don't patronize me. I need to get another job. If I don't get another job and this comes out I'm dead and my career is over.'" 
But Sutherland's career wasn't over. He would go on to make countless other movies and TV shows, such as "24," which he also has never seen. "I don't think I've ever watched a single one of them," he told Kimmel of the show's nearly 200 episodes.