Walking Dead Producers Sue AMC For Up To $1 Billion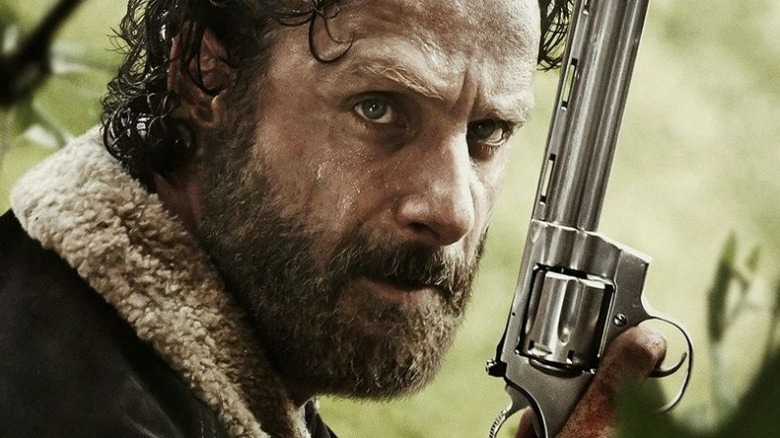 In comparison to this massive lawsuit, a zombie apocalypse doesn't seem so bad. 
The Hollywood Reporter has announced that The Walking Dead creatives have filed suit against AMC, alleging that they have been severely cheated out of profits. Co-creator Robert Kirkman and producers Gale Anne Hurd, Glen Mazzara, and David Alpert are involved in the case, which could reportedly become the largest ever profits case in television history, as potential damages could reportedly reach up to $1 billion USD. 
The outlet released the opening portion of the complaint filed in the Los Angeles Superior Court: "This case arises from a major entertainment conglomerate's failure to honor its contractual obligations to the creative people—the 'talent,' in industry jargon—behind the wildly successful, and hugely profitable, long-running television series The Walking Dead. The defendant AMC Entities exploited their vertically integrated corporate structure to combine both the production and the exhibition of TWD, which allowed AMC to keep the lion's share of the series' enormous profits for itself and not share it with the Plaintiffs, as required by their contracts."
Claims included in the complaint are "breach of contract, tortious interference, and unfair or fraudulent business acts under California business code." Those interested in reading the full 62-page document, which was issued in court on Monday, August 14, can do so here. 
This lawsuit follows from the other Walking Dead co-creator, Frank Darabont. During the hit series' second season, Darabont was fired as executive producer. He's now demanding $280 million USD in damages through an accounting lawsuit that has since reached the summary judgement phase. 
Like Darabont, this new collection of Walking Dead creatives are seeking out significant damages of their own and are reportedly questioning "the amount 'paid' by AMC Network to AMC's studio arm for the right to air the show." Their suit alleges that AMC is short-changing participation stakes through self-dealing and focuses on the calculation of the "imputed" license fee for The Walking Dead. The figure is taken for the purposes of profit participants, as the network doesn't formally pay the studio a license fee since the show doesn't hail from an external studio. Variety reports that the initial imputed license fee was leveled at "65 percent of production costs with a cap of $1.45 million for the first season, with five percent bumps per season thereafter." This would mean that the show, which is about to enter its eighth season in October, is supposed to have a fee that covers nearly all of production costs. 
The lawsuit maintains that the show's current license fee covers only 68 percent of such costs, which limits their profit participation stakes values, and contends that AMC has been improperly deducting expenses available to profit participants, including the expenses of paying each profit participant. 
According to the complaint, Kirkman's AMC deal sets him up to receive five percent of gross profits from the show after production and extraneous costs are deducted. Hurd was entitled to 7.5 percent, while Alpert was to receive 2.5 percent. Though not formally a plaintiff in the case, former Walking Dead producer Charles Eglee is included in the complaint, which states that he was to pull 2.375 percent. Former showrunner Mazzara was slated to receive 1.5 percent. Both Kirkman and Hurd had the same percentage stakes in Fear the Walking Dead. 
In response to the lawsuit, an AMC spokesperson stated (via Variety), "These kinds of lawsuits are fairly common in entertainment and they all have one thing in common—they follow success. Virtually every studio that has had a successful show has been the target of litigation like this, and The Walking Dead has been the number one show on television for five years in a row, so this is no surprise. We have enormous respect and appreciation for these plaintiffs, and we will continue to work with them as partners, even as we vigorously defend against this baseless and predictably opportunistic lawsuit."
Outside of courtroom chaos, The Walking Dead is set to return for its eighth season on October 22. Until then, find out how the series' characters should really look.