What's The Song In Prodigal Son Season 2 Episode 1?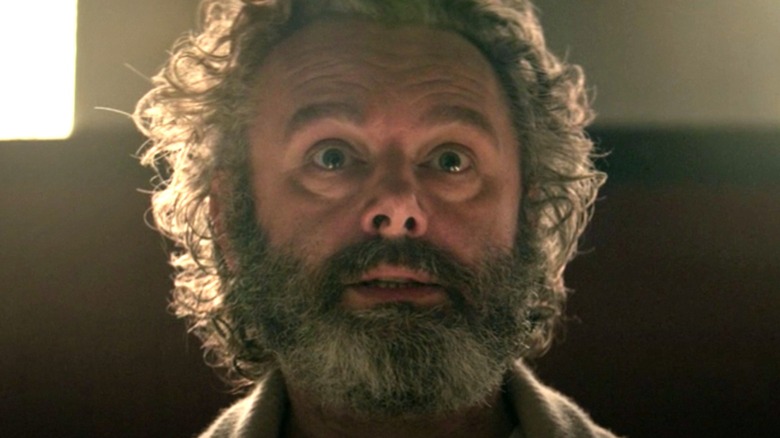 HBO Max
If you found yourself inadvertently tapping your toe, bobbing your head, or fighting the urge to bust out your best interpretation of a dance move about halfway through the Season 2 premiere of co-creators Chris Fedak and Sam Sklaver's "Prodigal Son," odds are you're not alone. After winning over audiences in Season 1 with its unique premise — its titularly-referenced character, Malcolm Bright (Tom Payne), is a psychological profiler who gets his unique understanding of the criminal mind from his father, famous serial killer Dr. Martin Whitly (Michael Sheen) — the series kicked off its sophomore season on a (literal) cliffhanger. 
After surviving a dance with death while confronting a killer on a building ledge in "It's All in the Execution," Malcolm gets back to the business of balancing his complex familial life with his job helping Lou Diamond Phillips' Gil Arroyo, Frank Harts' JT Tarmel, and Aurora Perrineau's Dani Powell hunt down yet another creative and creatively-motivated killer. Midway through the episode, Malcolm finds himself in the intentionally melodramatic position of confronting a suspect (and near victim) in an eccentric millionaire's BDSM dungeon. Naturally, the room is outfitted with a stellar sound system, and in keeping with his playful approach to interrogation, Malcolm decides to punctuate the scene with a little music.
Donna Summer made a timely appearance in Prodigal Son's Season 2 premiere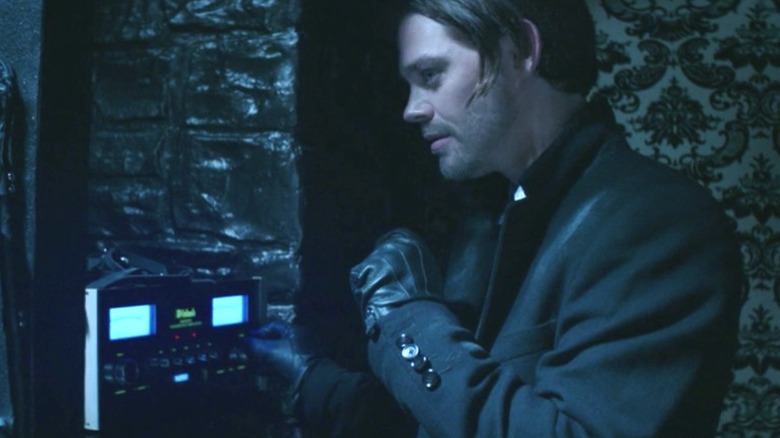 HBO Max
"What do we think Izzy plays in his sex dungeon?" Malcolm asks himself of Jeremy Crutchley's character before turning up the tunes. As it turns out, the free-spirited millionaire plays a song that both hearkens back to the glory days of his now-remote youth and proves wryly befitting of the setting: Donna Summer's 1977 hit, "I Feel Love." 
Composed by Giorgio Moroder, later of "Top Gun" and "Flashdance" fame, the song marked an evolution in dance music, replacing the beat-driven funk of early disco with what WNYC Studios calls "a driving electronic pulse." While its almost entirely electronic sound may have been a revolutionary outlier at the time of its release, the track feels right at home with the EDM vibe and sound of later (even relatively contemporary) trends — a feat for which Moroder and the song's co-writer, Pete Bellotte, would be proud. That's because the song was always intended to feel futuristic. In fact, as Jazziz's Matt Micucci explains, each track on its album, "I Remember Yesterday," was inspired by the "sounds of a different decade ... from the '40s jazz of its opening title track to the closing track, 'I Feel Love,' which predicted the dance music of the '90s." 
So, if the song from Malcolm's melodramatic dance with a captive Boyd (Robbie Tann) struck you as something that came out within the last few years, there's a good reason for that. Ultimately, "I Feel Love" overshot its attempt to invoke the 1990s dance sound by at least a handful of decades.