Why Prodigal Son Was Canceled After Season 2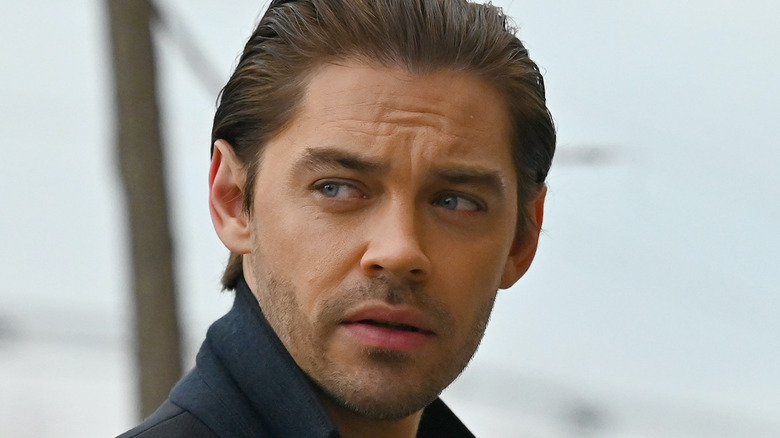 Phil Caruso/Fox
Created by Chris Fedak and Sam Sklaver, the crime procedural debuted on Fox in the fall of 2019. It stars Tom Payne ("The Walking Dead") as Malcolm Bright, a former FBI criminal profiler now working for the NYPD, who has a knack for understanding the warped minds of killers because his father, Dr. Martin Whitly (Michael Sheen), is a well-known serial killer. After a copycat killer emerges, Malcolm is forced to interact with his father, whom he had helped put away years before, in order to pick his brain and get valuable insight into the minds of killers so he can help the NYPD solve cases. This renewed and frequent contact with Martin ultimately puts a strain on Malcolm, as he worries he might one day turn into his father.
Fans of the Fox drama "Prodigal Son" just got some devastating news: It was revealed ahead of the show's Season 2 finale that the series won't be returning for another season. The Tuesday, May 18, 2021 episode of "Prodigal Son" will now serve as its series finale. 
According to Variety, an insider with knowledge of the decision said that while the choice to not renew the series had been a difficult one, its ratings simply "did not justify a third season." 
The series' cancellation definitely hurts, but "Prodigal Son" was always a bubble show. It was the final Fox drama to be renewed last year, and the news didn't come until after the annual event known as the upfronts, which is when networks reveal their fall lineups to potential advertisers. Apparently, Fox just couldn't justify renewing "Prodigal Son" a second time, leaving its second season to be its last.
How the cast of Prodigal Son reacted to the show's cancellation
When the news of the series' cancellation broke, the stars of "Prodigal Son" took to social media to react and say goodbye to the show and its fans. 
Tom Payne honored "Prodigal Son" by tweeting, "What a trip. Playing Malcolm has been a joy and a privilege. The best cast on network TV and the most unique show around. We did it in style. Love to everyone who enjoyed it all along with us. And check out the last two eps! THEY ARE AMAZING."
He followed that up with another tweet a few hours later, assuring fans that the show was going to go out on top. "Guys. The end of the season is EPIC. And, in the end, kind of inevitable," he wrote. "We left it all on the field. I gave my heart and soul to this job, it's all on the screen. I can't wait for you to see it."
Bellamy Young, who portrayed Malcolm's mother on the show, also took to Twitter to thank the fans for their support. "Just wanted pop on & say THANK YOU, wonderful #Prodigies, for sharing this adventure with us," she tweeted. "I am, as you can imagine, heartbroken that we can't keep telling this story. We're gonna go out in STYLE tho-these last 2 eps are [fire]. Love each of you. So much."
The series finale of "Prodigal Son" will air on Tuesday, May 18 on Fox.