The Real Reason Emme Rylan Left General Hospital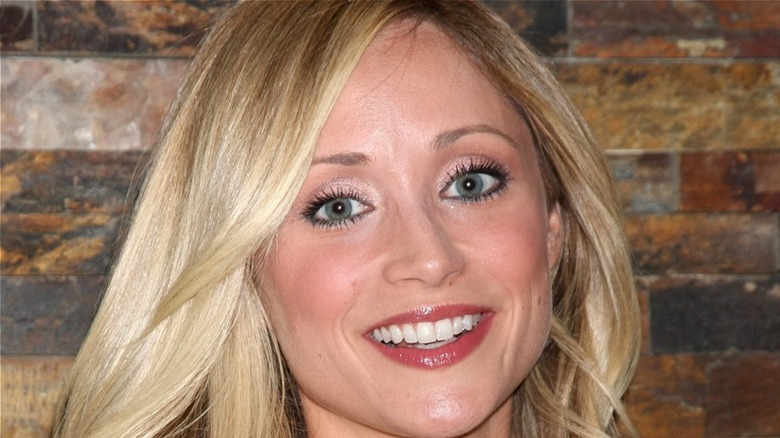 Kathy Hutchins/Shutterstock
"General Hospital" is one of the most prolific soap operas of all time, having aired over 14,000 episodes as of early 2018, according to Soap Opera Digest. It contains all the same story elements you would expect of a daytime soap opera, such as constantly shifting romantic relationships, business rivalries, hospital drama, and more. Naturally, because the show has been on the air for so long, dozens and dozens of actors have come and gone over the years for a variety of reasons. One of those actors is Emme Rylan.
Rylan's acting career is full of credits for other roles in soap operas, such as "Guiding Light" and "The Young and the Restless." But the set of "General Hospital" was where she called home between 2013 and 2020 before suddenly leaving the show. Her character, Lulu, was written off by way of an explosion that put her in a coma, but fans were left wondering what happened to their beloved character — and the actress who played her — behind the scenes.
Rylan was taken off contract, but would be willing to return
According to Emme Rylan's Instagram comments — which were later reposted on Twitter by a fan — it was not the actor's choice to leave the show. She wrote, "I was told that I was being taken off contract and that the character was being put into a coma. I wasn't informed about anything else. If they invited me back I would DEFINITELY come back. I love my GH family!"
According to Soaps In Depth, Rylan and her family have since relocated to St. Louis, Missouri, and are settling into a more stable, suburban life. But fans of the actor should know that this isn't the end of her entertainment career. Soap Central reported in January 2022 that the star is back on set — not at "General Hospital," but on a new project that is still in the early stages of production. Regardless of where Rylan ends up next, it's good to see that she's still going strong and, based on her Instagram feed, maintaining a good work-life balance.