37% Of The Young And The Restless Fans Agree This Is Their Least Favorite Character
After almost 50 years of being on air, the CBS soap opera series, "The Young and the Restless," contains more characters than one can count. Even the official wiki's list of characters who have since been written off the series is so long that it would be unreasonable to assume that viewers could keep track of it all. Of course, there are the rare super-fans who have watched all 12,300-something episodes in the franchise and know all of these characters as a result. Thankfully, the series generally focuses on a few different core characters at a time so new fans don't have to watch 50 years of TV to get caught up.
If you think that the large cast prevents fans from picking favorites, however, you'd be dead wrong. Among each group of new protagonists, fans are always liable to pick out the ones they like, as well as the ones they do not. This is especially true with the series' more recent crop of characters, out of which 37% of fans were able to agree upon their least favorite character in the series.
The Young and the Restless fans are fed up with Theo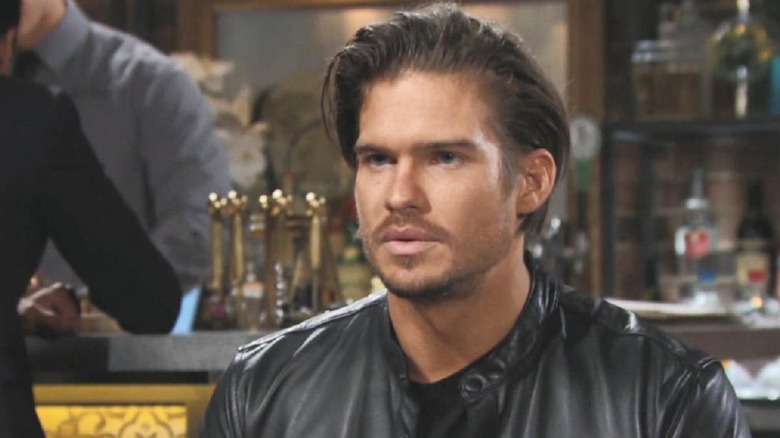 CBS
In a popular Reddit poll conducted on the official "The Young and the Restless" subreddit, fans cast their votes for their least favorite of the series' current main characters. While the distribution of votes among the many runners up was somewhat even, one character really stood out at the top of the pack. With 37% of the poll's total votes, Theo Vanderway (Nic Luken and Tyler Johnson) was easily named fans' least favorite character.
Despite the fact that Theo had 15 more votes than the second-most-hated character, Lola (Sasha Calle), most fans did not leave any comments about why they found him so distasteful. In fact, their animosity towards him seemed such a given that the only comment that mentions him claimed that he would "win this by a landslide." This, of course, turned out to be the case, and it's not hard to see why.
From his earliest appearances, Theo has always acted selfishly, even toward his friends. Despite being invited to Genoa City for a potential job opportunity by Kyle Abbott (Michael Mealor), Theo repeatedly tries to undermine Kyle, especially when it comes to his relationship with Lola. At one point, Theo even plots to unjustly sue the Abbott family for their vast fortune. With that in mind, it's no surprise why fans would name him their most-hated character.