Daredevil Season 4 Could Bring Some Massive Changes According To Charlie Cox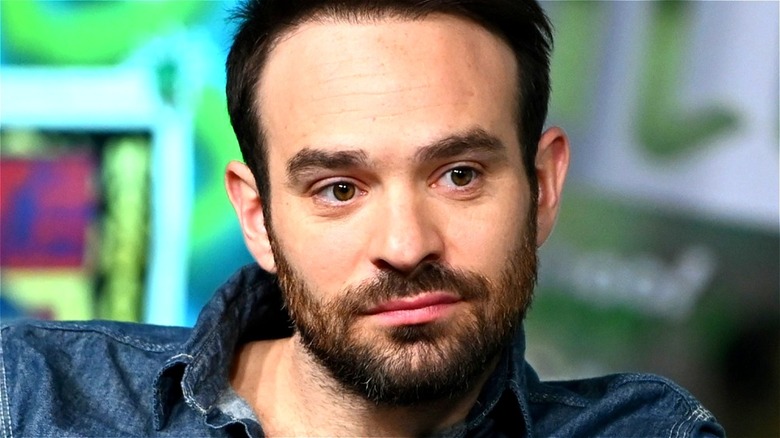 Slaven Vlasic/Getty
Marvel Studios gave comic book fans something they'd been spent years asking for when it brought back Charlie Cox as Matt Murdock AKA Daredevil in "Spider-Man: No Way Home." The actor showed up in just one scene of the superhero event film, but his brief appearance as Peter Parker's (Tom Holland) "very good lawyer" was enough to make fans everywhere excited again about Matt Murdock's future in the Marvel Cinematic Universe.
Marvel also brought back Vincent D'Onofrio's Wilson Fisk AKA Kingpin last year in "Hawkeye." The actor's appearance in the Disney+ series marked the first time he'd played the villain since "Daredevil" was canceled in 2018 (via The Hollywood Reporter). However, "Hawkeye," much like "Spider-Man: No Way Home" did with Cox, left D'Onofrio's future in the MCU up in the air.
Now, following both Cox and D'Onofrio's MCU returns, one of the questions that seems to be on the mind of every fan is: Will Marvel ever bring back "Daredevil" for a fourth season? As of now, no definitive answer has been given to that question. That said, if a fourth season of "Daredevil" is ever made, Charlie Cox has some ideas about what the show could look like when it returns.
Charlie Cox thinks Daredevil will be 'slightly different' if it ever returns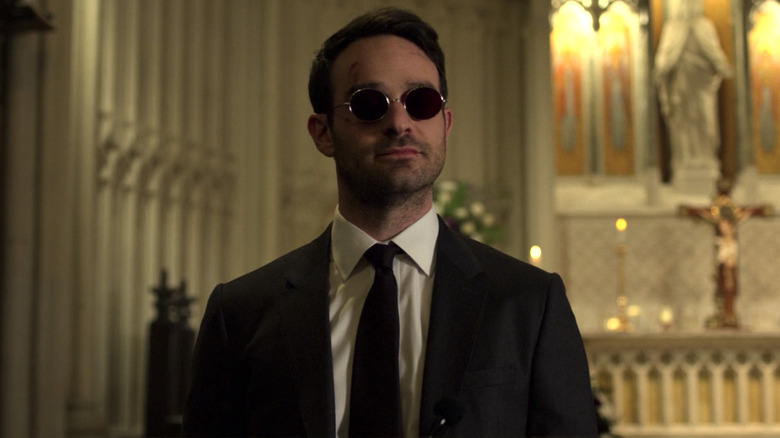 Marvel Studios/Disney+
Marvel Studios is in a very different era than it was when the first three seasons of "Daredevil" were produced. Not only is the studio actively creating new TV series for Disney+ right now, but it's also making to make sure that all of the platform's Marvel shows are deeply connected to the MCU's films in a way that "Daredevil" never truly was. However, does that automatically mean "Daredevil" Season 4 would have to be wildly different than its predecessors? According to Charlie Cox, the answer to that question might end up being a bit more nuanced than fans think.
"I don't think it makes sense to pick up where we left off," Cox said during a recent appearance at the 2022 Middle East Film and Comic-Con (via Total Film). The actor added that he thinks "Daredevil" Season 4 would probably begin "a few years" after the show's Season 3 finale and went on to say that he thinks the series would still be similar to the one fans know and love but "re-imagined" and "slightly different." In a fun nod to comic book fans, Cox also said, "Do you know what I texted my friends when I found out this was all happening? 'Born again.'"
The latter comment is a reference to "Daredevil: Born Again," a famous comic book storyline that revolves around Kingpin discovering Daredevil's secret identity and leading a full campaign to ruin Matt Murdock's life. It's an incredibly dark story, which forces one to wonder whether Marvel Studios would ever be willing to actually incorporate elements of it into one of its Disney+ TV shows.
But even if "Daredevil" Season 4 doesn't end up being as dark as "Born Again," the story is still a strong example of the many different ways superhero tales can be told, which is probably why Cox referenced it in the first place.