The Most Heartbreaking Moment From Chicago P.D. Season 4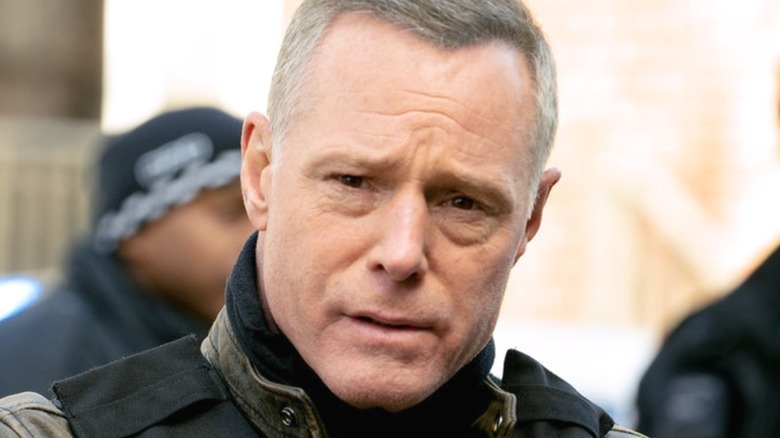 Lori Allen/NBC
Fans of the long-running NBC action-drama "Chicago P.D." can reliably expect to see their favorite characters on the show subjected to a wide range of emotionally wrenching situations. This is hardly a surprise, as the series is premised on the often harrowing, crime-busting exploits of the elite detectives and beat cops of the Windy City's 21s District Intelligence Unit. Accordingly, the show regularly plunges its stars into dangerous confrontations ranging from gang shoot outs to street brawls to almost every other conceivable variety of life-threatening encounter as the I.U. team faces off against the city's most heinous offenders.
And while the show's core characters and their high-risk dealings with various lawbreakers often supply the central focus of any given episode, that's not always where the most powerful moments can be found. Sometimes, it's the fate dealt out to an ancillary character on the show, and how those story developments dovetail with and affect other characters, that has the most profound effect on viewers. With that in mind, here is the most heartbreaking moment in Season 4 of "Chicago P.D."
The death of Alvin Olinsky's daughter was really hard on fans
The most heartbreaking "Chicago P.D." Season 4 development took place during the season's "Emotional Proximity" episode, which was part of an epic "One Chicago" three-show crossover event. As the episode opens, I.U. detective Alvin Olinsky (Elias Koteas) is desperately concerned about his daughter, who is hospitalized and fighting for her life after being badly burned in a deliberately set warehouse fire still being investigated by the team. When Olinsky's daughter later dies from her injuries, this unexpected turn of events had fans seriously upset.
Posting in a Reddit discussion thread about the episode, u/theghostwhorocks wrote, "AMAZING episode last night. Strongest of the season I think. Devastating what happens to the Olinskys ... I don't think we're done seeing the repercussions of this." Another user clearly agreed that the death hit hard, saying, "Damn, both Voight and Olinsky now lost a child ... " And Redditor u/Galaxy_Convoy summed up fans' response to the painful loss, writing, "Damn, this episode was an emotional ride."
So, while every episode in the series dishes out varying degrees of angst and intensity for viewers, the loss of Olinsky's child is the most heartbreaking moment in Season 4 of "Chicago P.D."